CONVOS
Four sessions with finalists in some of our Best Show awards categories.
All sessions run on Saturday 12 November and will play live on facebook.
Follow us @NZWebFest to receive notifications when the sessions start.
1PM: International Fiction Podcasts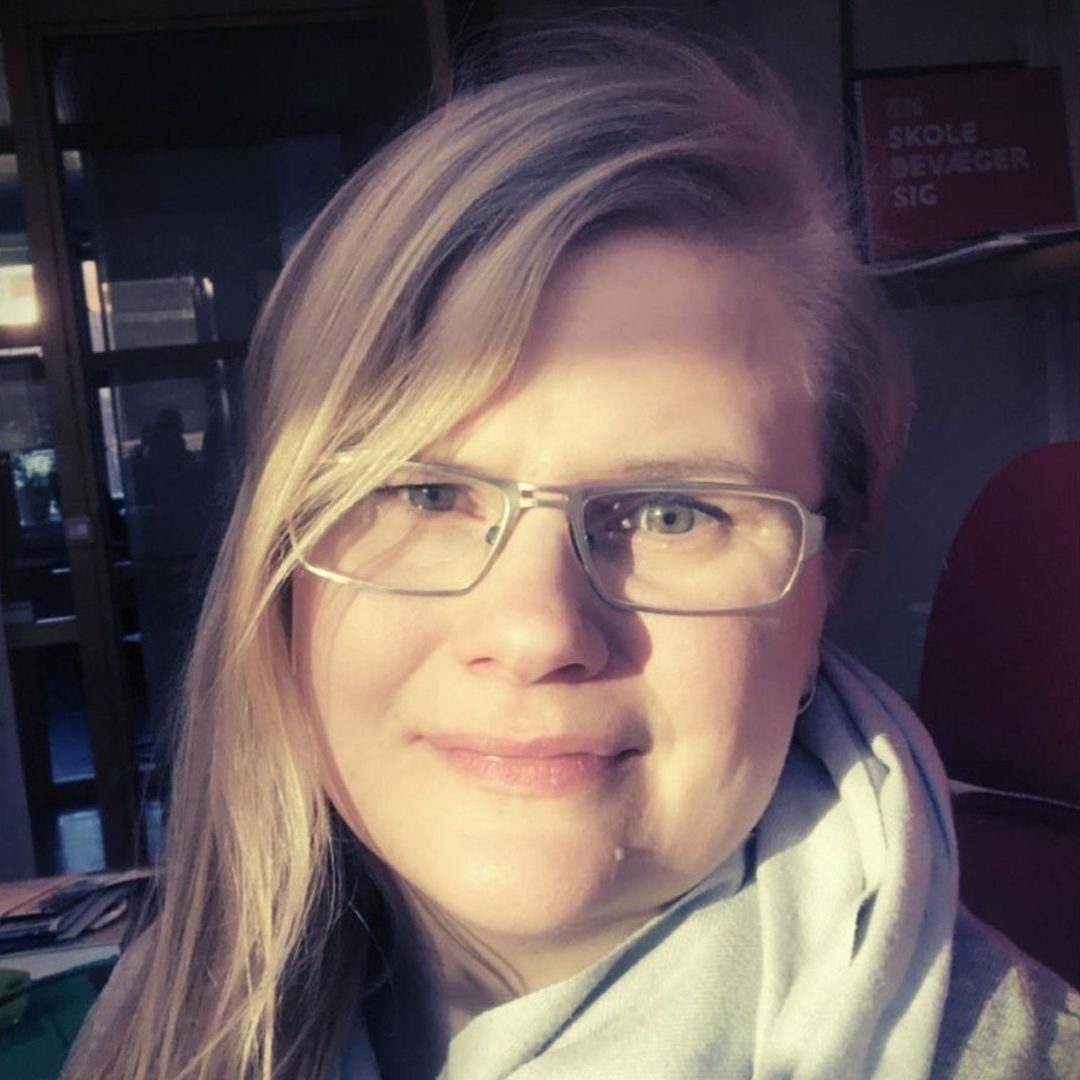 Chaika
Karin Heimdahl
Karin (she/her) is a drama teacher, voice actor and audio drama creator from Sweden.
She strives to tell stories that resonate and challenge, often with dramatic and emotional themes.
Apart from her own shows, Chaika and Y2K, she has appeared as a voice actor in for example The White Vault, Mirrors, Copperheart, The Town Whispers, The Amelia Project and Hit the Bricks.
Karin trained at Mountview Academy of Theatre Arts and Gothenburg University.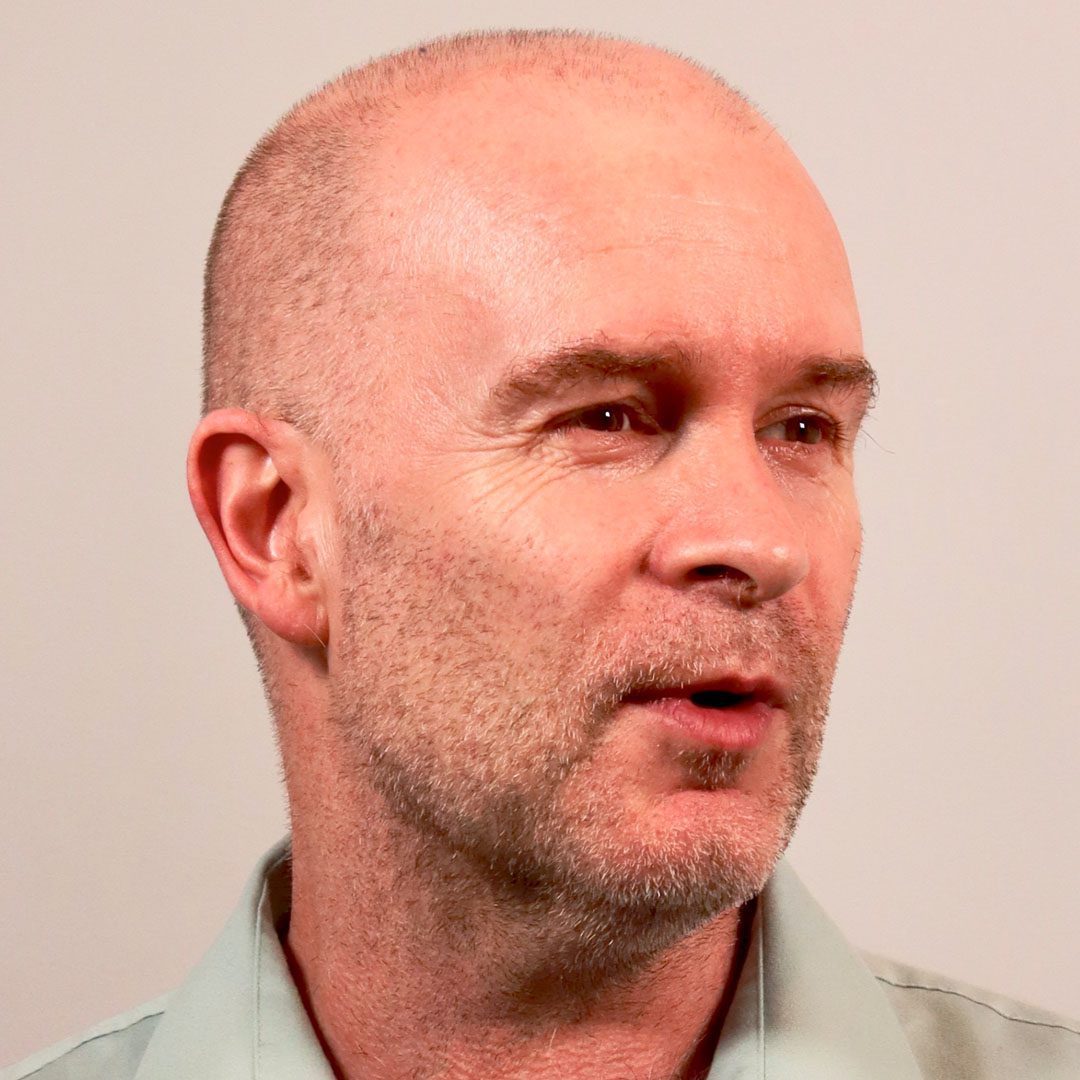 Mission to the Grey Hole,
Uncle Walter's Year of Wonder
Daniel Williams
Originally from the seaside in North Norfolk, England, Daniel now resides by the shores of Lake Huron in Michigan, where the fictitious town and landscape of Huron City is set.
Writing and composing has always been a hobby and the pandemic brought an opportunity to make audio drama.
Huron City Radio has now produced 18 hours of original audio content. He is indebted to the 50+ creatives who have featured in Huron City Radio productions. His writing continues but now in the form of novels and novelettes.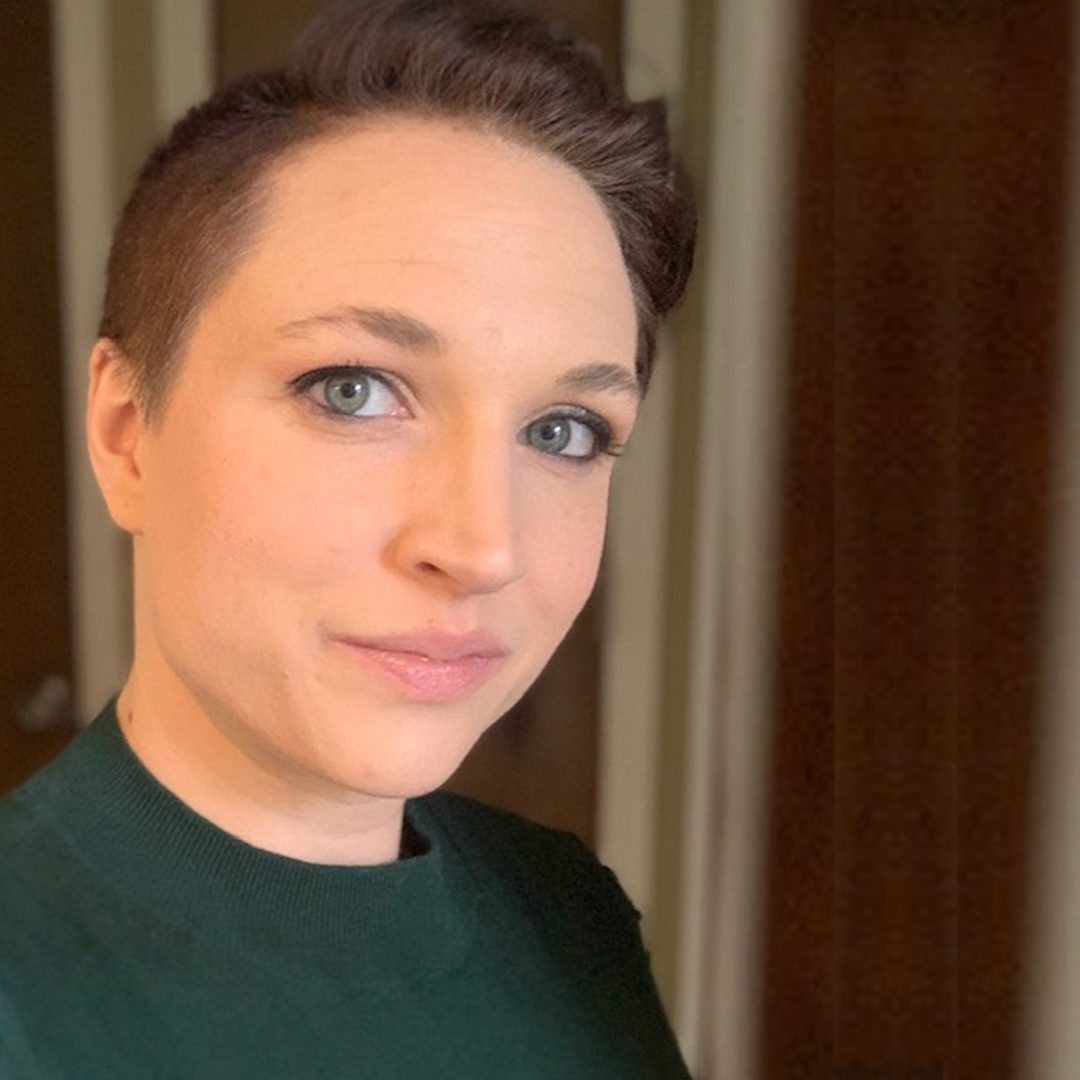 Sister Zombie
Angie Morency
Angie Morency has always loved literature. In middle school, she carried around Romeo and Juliet and would read it while she was supposed to be sewing in home economics class. She went to the American Musical and Dramatic Academy in NY to study theater and film.
Since becoming a mom, Angie has focused more on voiceover and finally found a way to bring her love for literature to life.
Check out her YouTube channel, Angie's Cozy Corner.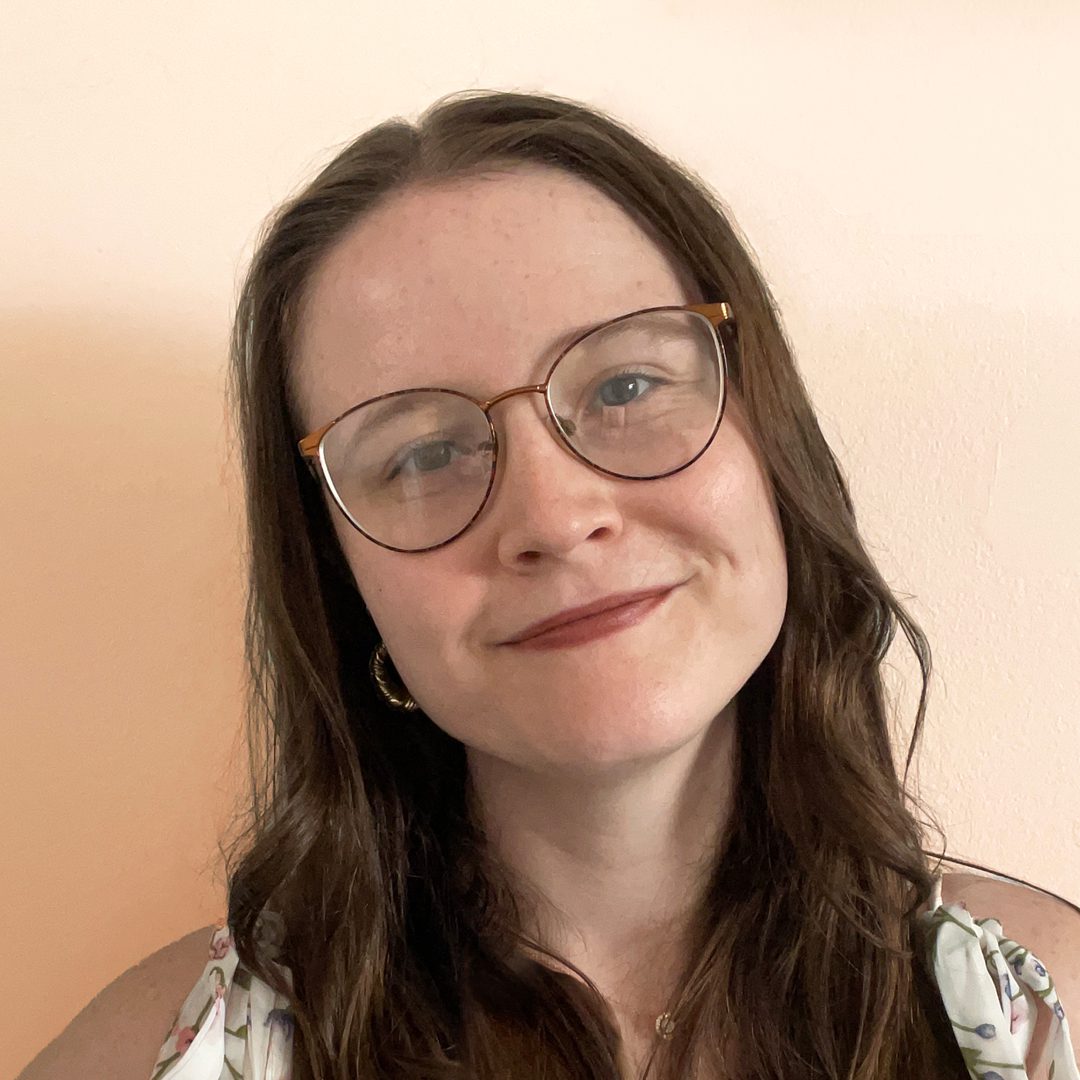 Twinemies
Grace Valerie-Lynette
Grace is a contemporary coming of age and musical writer who works across multiple mediums, but predominantly in the podcast and web series space. Her debut musical podcast Twinemies was created with funding from the Community Broadcasting Foundation as a part of SYN Media's Podcast Incubator Program, and has recently been a finalist for 3 CBAA awards. It charted number 3 for its genre in Australia, and top 20 in New Zealand, the US, Japan, Singapore, Austria and Sweden.

Her work has been on the front page of Apple's New and Noteworthy, top of Spotify's Fictional Faves banner, and featured in BroadwayWorld. Recently, she has completed a comedic queer rap musical short film which stars Chloe Hayden (Quinni from Heartbreak High) and Kath Ebbs (Asher Nesmith from Neighbours), for which she was a finalist in Queer Screen's Pitch Off.

Some of the highlights of her past year have included winning the Virgin Australia Commercial Pitch Competition twice over, being a judge at the Australian Podcast Awards, and being a featured writer and panellist at the Byron Bay Writers Festival, the National Young Writers Festival and Enqueer Writers Festival. She works full time at Fremantle in Development.
In terms of her writing work, she is currently a writer on season 5 of Flunk, the queer web series with over 90 million views. She's also written for Season 2 of the award winning Supernatural Sexuality scripted podcast with Passer Vulpes Productions.

In addition to her Mon-Fri work, she also does work in the arts accessibility sector. She works as a Tutor for Bus Stop Film's Accessible Film Studies program for adults with intellectual disabilities at AFTRS on Sundays, and is a mentor with AudioAbility, training young people with disability in radio and podcasting.
2PM: Narrative Shows for Younger Audiences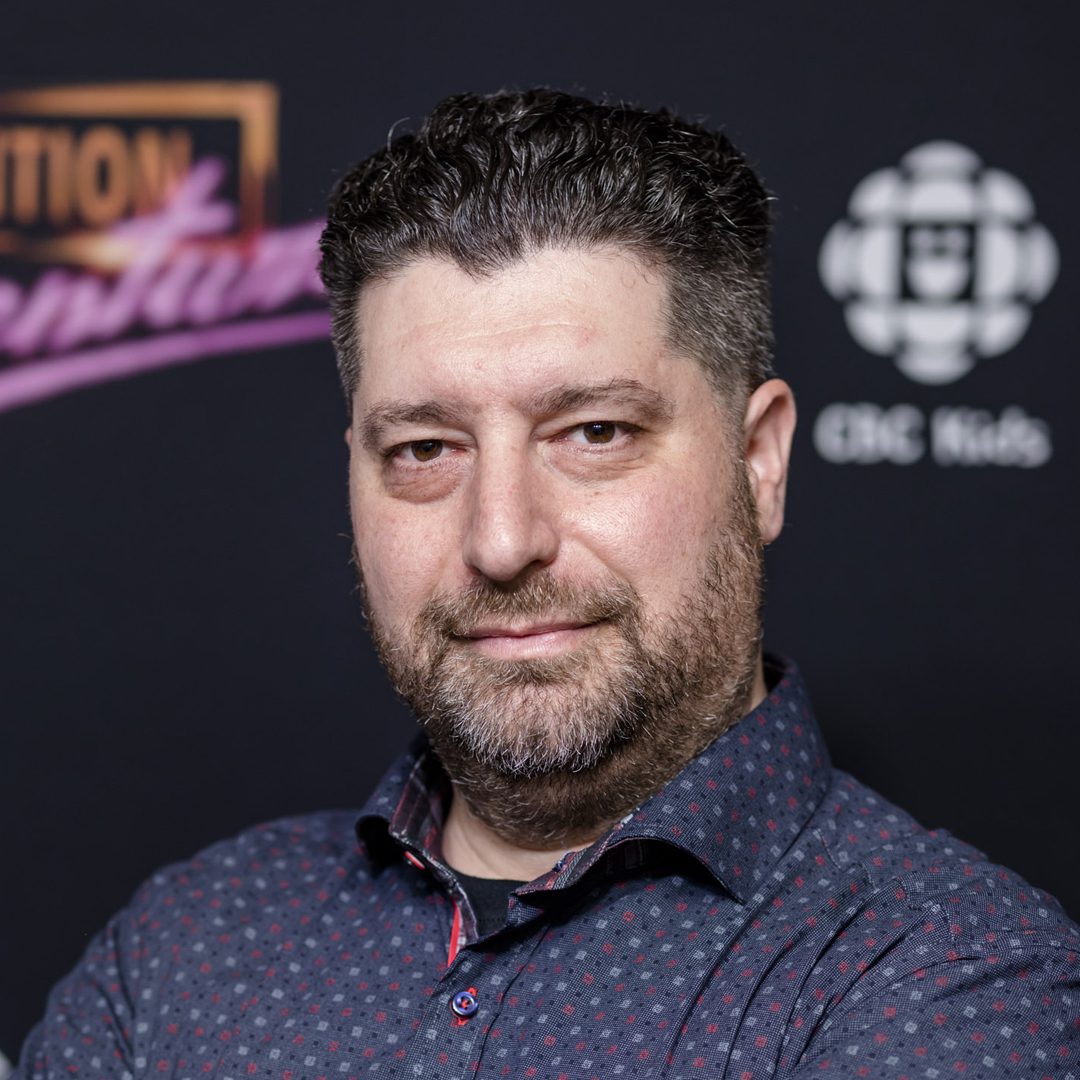 Detention Adventure
Carmen Albano
Carmen recently completed Season 3 of the award winning children's series Detention Adventure, for CBC Kids which he co-created, co-wrote and co-produced earning him CSA and WGC nominations.
He also co-created the animated show Mary and Flo: On the Go, a companion piece for Frankie Drake Mysteries.
He began writing with a staff position on Saving Hope which he earned after submitting his own spec script. Carmen has long had a passion for writing, having been a former stand-up comedian and recently completing his first novel.
He has had several television series in development which he co-created; the historical drama Rochdale and the children's adventure show Magical Geographic.
Carmen's artistic endeavours also include classical and stop-motion animation, graphic novels and a Bachelor of Fine Arts degree, with distinction, from OCAD U.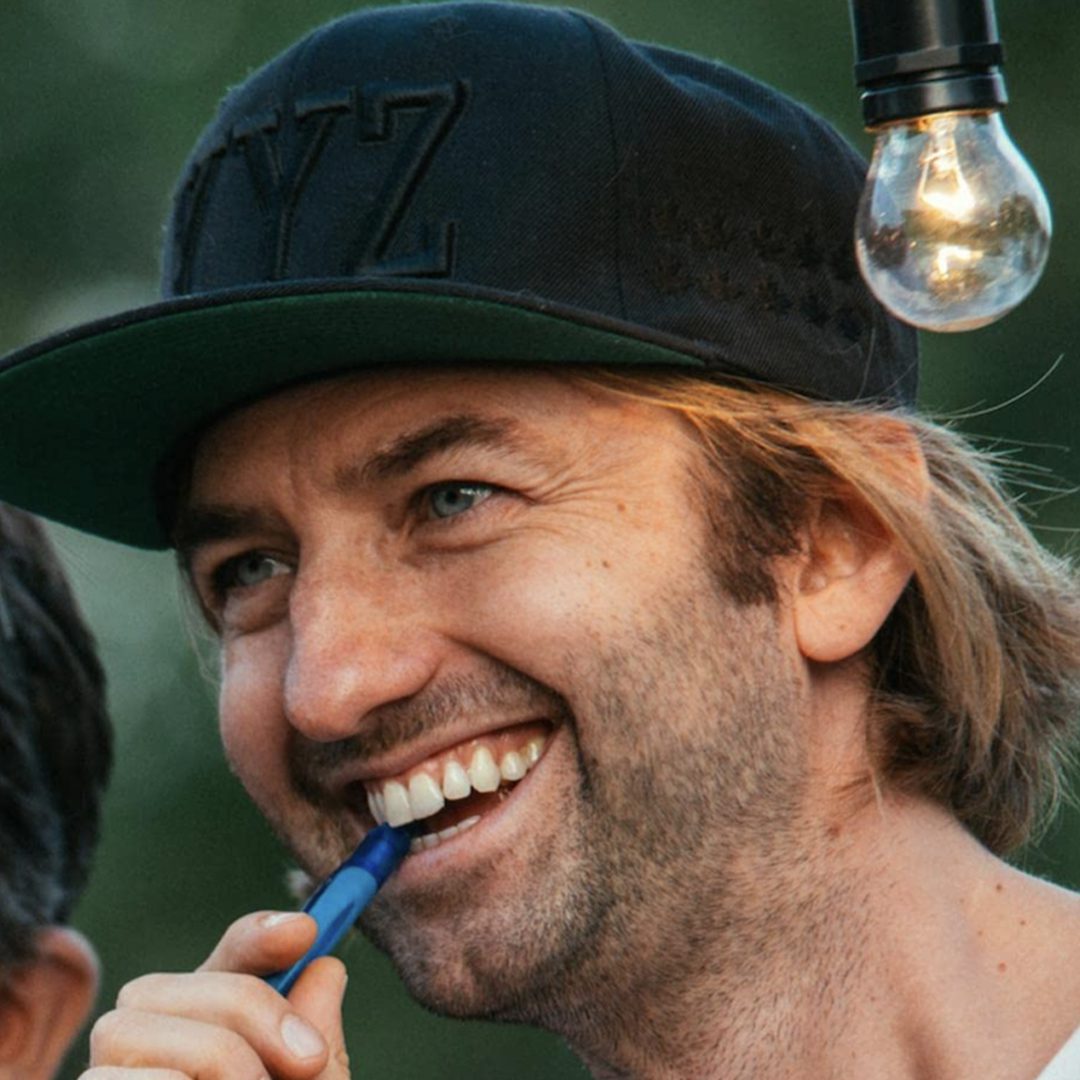 Detention Adventure
Joe Kicak
Joe is a CSA-nominated television director and filmmaker. He is the Showrunner/EP, director, writer, and co-creator of the award-winning 3-season series Detention Adventure (HBO Max, CBC, iTV). The series has won multiple Canadian Screen Awards, been nominated for two Writers Guild of Canada awards, and won the 2020 Kidscreen award for Best Series.
Joe is currently directing four episodes of the new one-hour docudrama series Mission Unexplained (Discovery+), produced by Blue Ant Studios.
Joe is the director/co-producer of the comedy short, Must Kill Karl (Austin Film Festival '18). The film won Best Comedy at HollyShorts Film Festival '18 and was featured on Short of the Week and Directors Notes. He directed the short films Frigid and Distilled Love.
Joe is a graduate of Sheridan College's Advanced Television & Film Program and a member of the Directors Guild of Canada, the Writers Guild of Canada, and the Academy of Canadian Cinema and Television.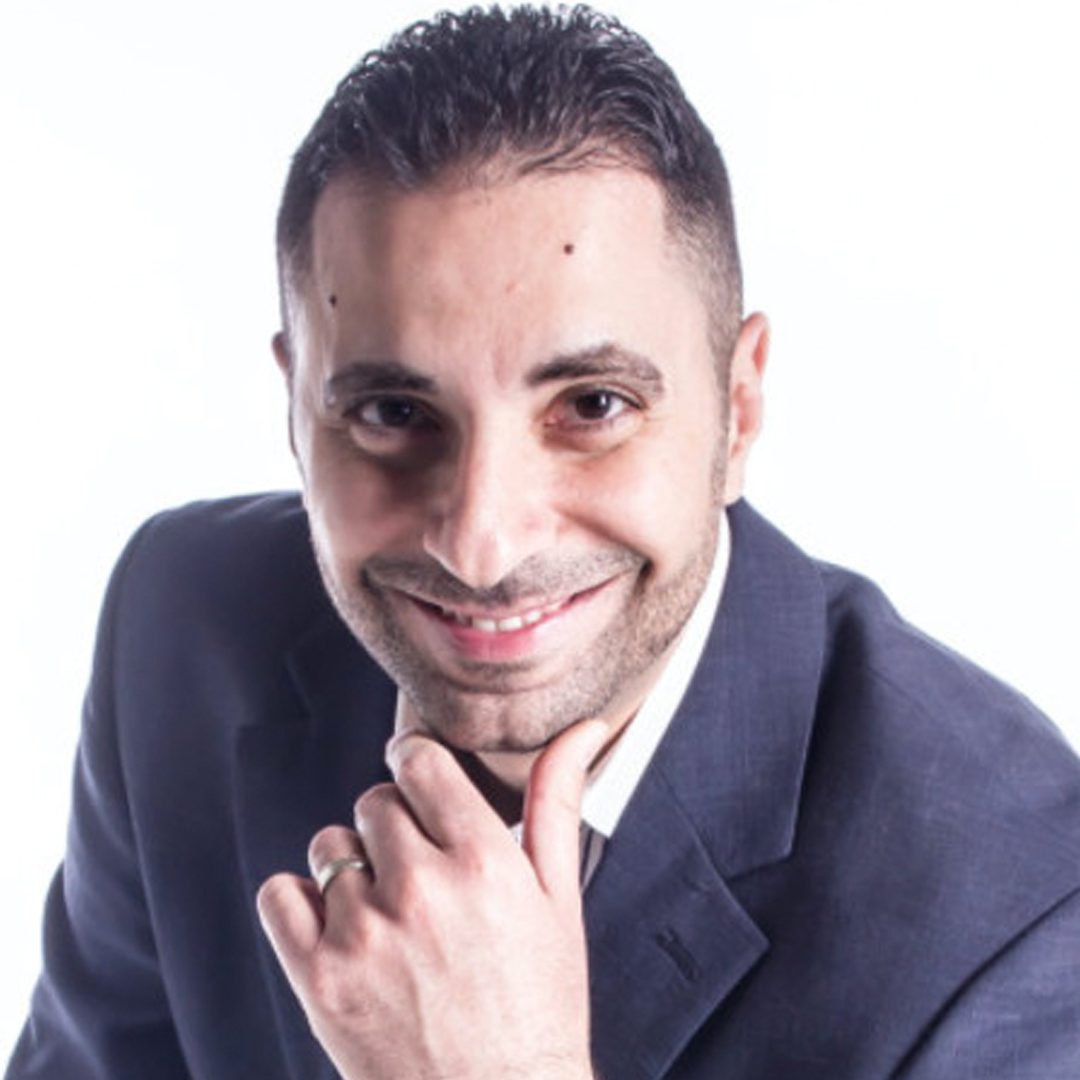 Girl Dad
Neem Basha
Neem began his film career training under the tutelage of Emmy-Award winning writer Barry Goldsmith (The Joan Rivers Show). Neem went on to become a 20-time award winning writer/director/producer, starting with his full-length feature film Ten-Buck Baton, which was screened at multiple film festivals in 2013 and won four awards – including Best Feature Film at the New York/Los Angeles International Film Festival.
Since then, Neem has been at the helm of several successful projects. His portfolio includes feature films, music videos, commercials, government PSAs, and short films including Home Invasion and Repentance, which is streaming on Amazon Prime.
Neem's most successful production is his smash hit Neem's Themes, an internationally award-winning sketch comedy series with over 30 crowd-pleasing episodes.
Neem is also the director of New Jersey Web Fest.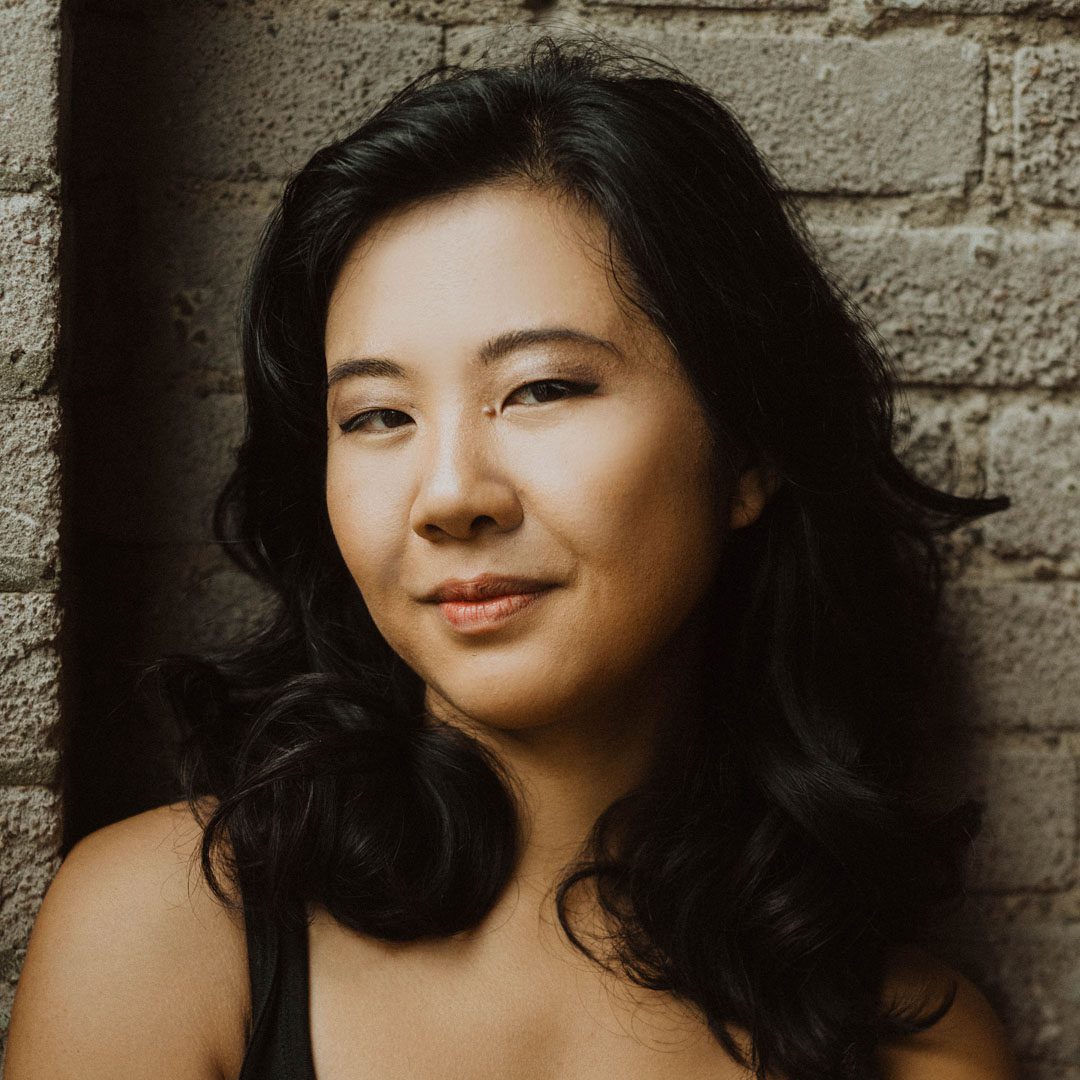 Lady Ada's Secret Society
Samantha Wan
Samantha is one of the creators and stars of City TV's comedy Second Jen. The groundbreaking series was nominated for a Canadian Screen award for Best Comedy series and Best Rookie Script by the WGC.
At 23 Samantha became one of the youngest creators to have a prime time series in Canada. As a filmmaker, Samantha was also commissioned to create OMNI TV's first original digital series, Sudden Master. The Kung Fu series accumulated numerous awards around the world, including Best Action Series, Woman With A Vision Award, and and a Rockie Nomination.
She has directed several feature films including Love at Sky Gardens and Wedding Whirlwind.
In 2018 Samantha was award the Trail Blazer award, for her many contributions to the industry. She continues to be invigorate by work that explores diverse voices and innovated stories.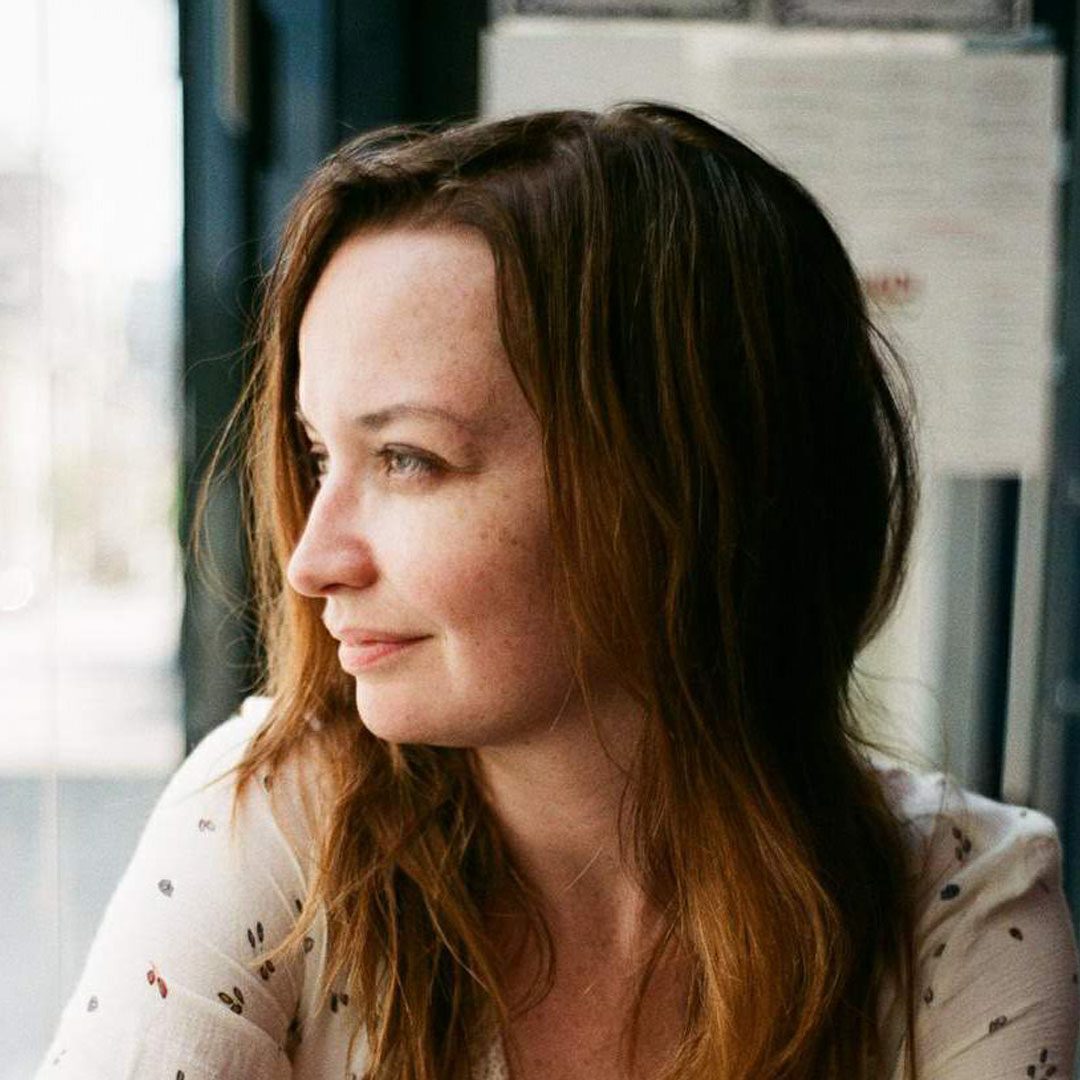 Lady Ada's Secret Society
Shannon Fewster
Shannon is a Nerd, Screenwriter, Producer and the Creator of Lady Ada's Secret Society.
She writes and produces comedies that educate for tweens and family viewing, often featuring rebellious girls and women.
She's worked as an Associate Producer on projects like The Amazing Race Canada and Born To Be Blue as well as the Producer of several award winning digital projects: Kristal Clear (Best Series @ Hollyweb, Official Selection NYTVF), Sudden Master, and Québexit, a Telefilm Talent To Watch feature film.
Her creativity is fuelled by her endless curiosity and aversion to boredom.
3PM: NZ Factual Shows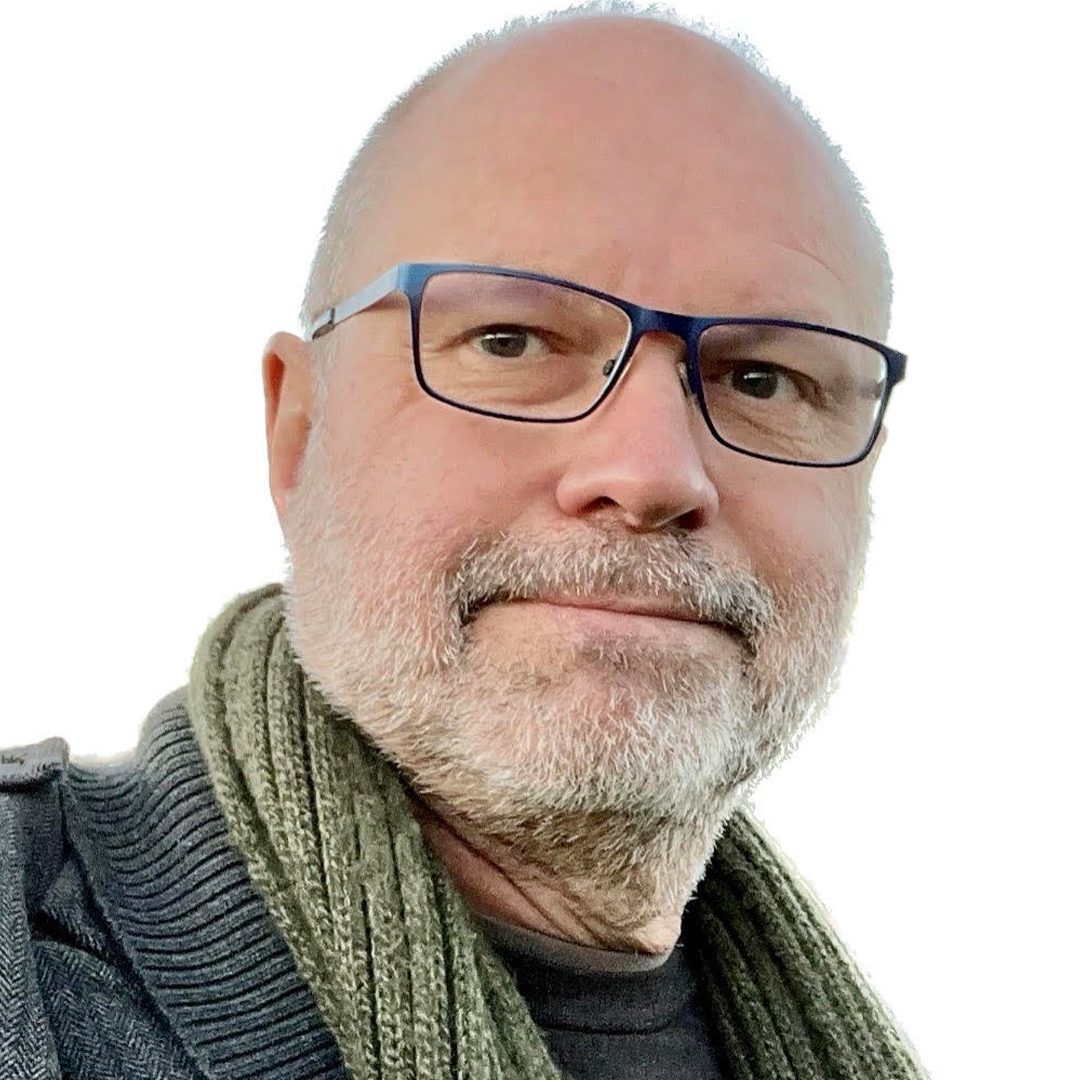 K' Rd Chronicles
Brian Holland
Co Founder and Producer at Magnetic Pictures. Brian's previous experience includes 13 years as a producer and Head of Development at Top Shelf Productions, 12 years programming TV2 at TVNZ, five years motion picture marketing for Warner Bros, Disney and Roadshow, and cinema management.
Brian is the producer of K' Rd Chronicles and Breaking Silence. In 2019, the first season of K' Rd Chronicles won our award for Best Director (NZ Factual).
The second seasons of both shows play #NZWF22, with K' Rd Chronicles nominated for two awards.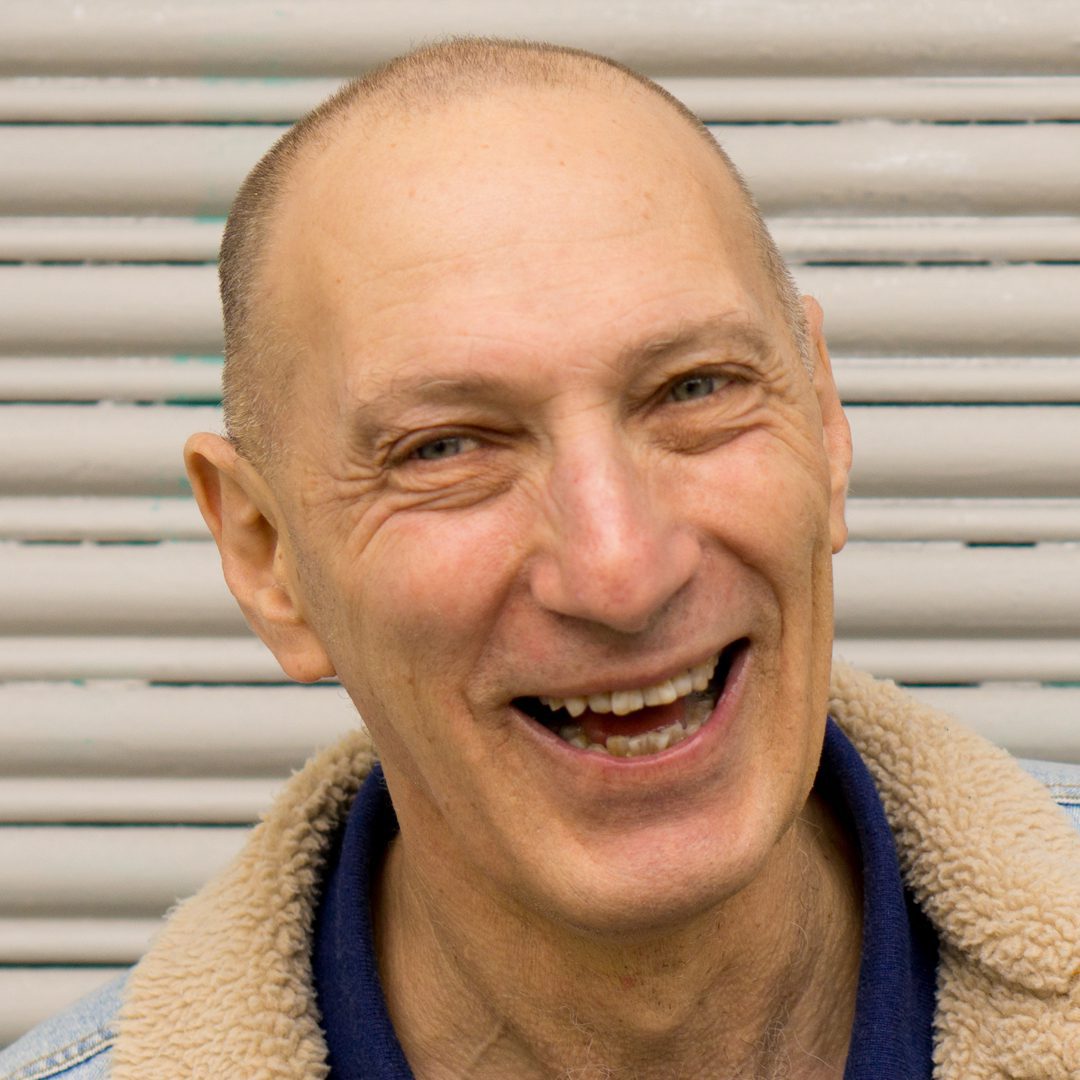 K' Rd Chronicles
Paul Oremland
Paul has spent much of his career in London, where his directing work includes documentaries and movies Like It Is and Surveillance. Since returning to New Zealand his own life has inspired a third feature, 100 Men.
Documentary If They'd Asked for a Lion Tamer (1984) followed British drag artist David Dale and friends; it spawned a play which Paul produced. Andy the Furniture Maker (1986), profiled a talented and rough-edged young carpenter, whom director Derek Jarman (Jubilee) had taken under his wing.
In 1990 Paul directed dark-edged TV movie The Final Frame for Channel 4, which featured Suggs (aka Graham McPherson), lead singer of ska band Madness. Suggs played a pop star whose death at an animal rights gig helps propel a hunt for images of the event.
In 2017 Paul's third feature began winning invitations to a run of festivals (including the yearly NZ International Film Festival). Documentary 100 Men weaves together the personal and the historical, as Oremland hunts down past lovers while charting a plethora of changes in the lives of gay men — not all of them for the good.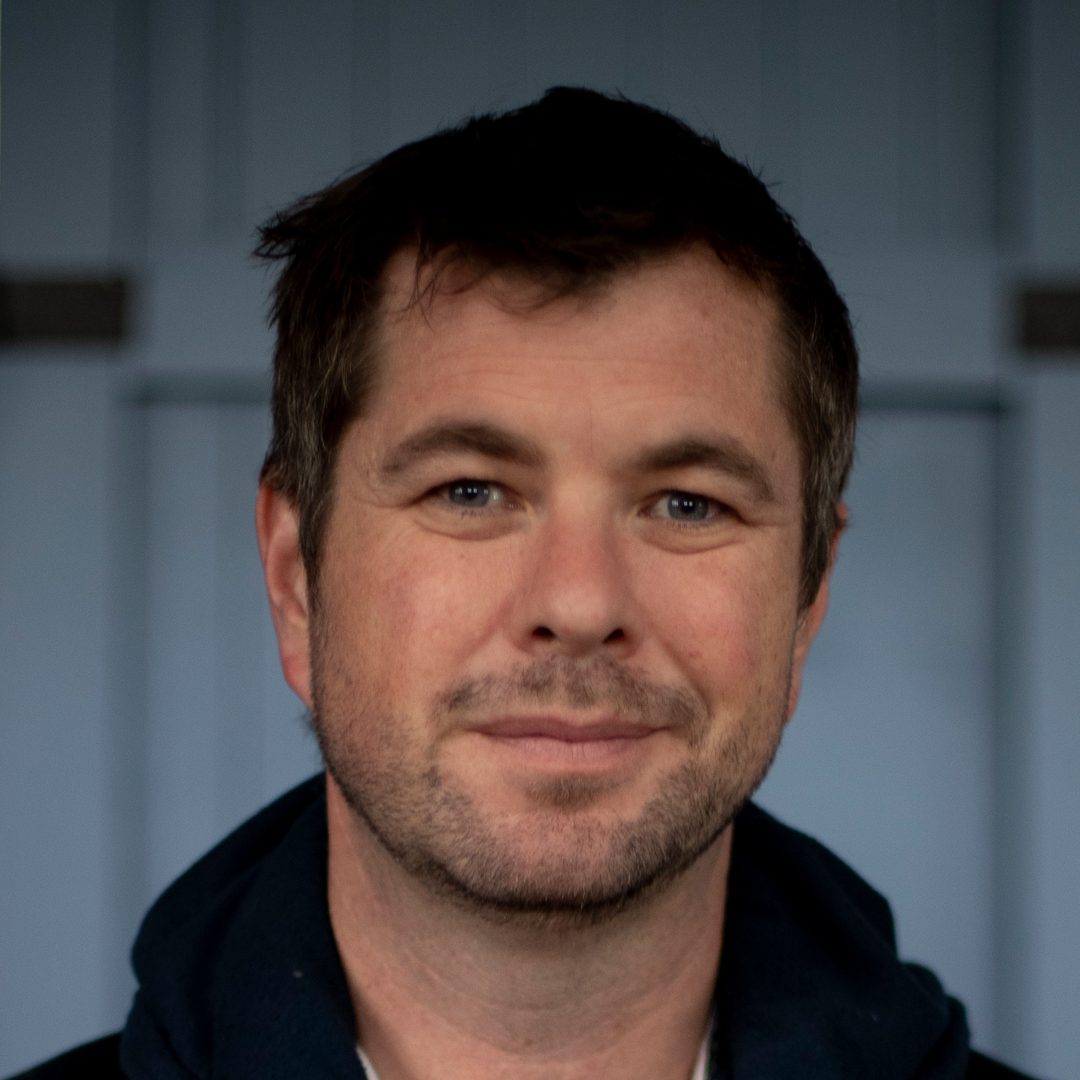 Loko
Tom Reilly
Tom burst onto the NZ film scene in 2003 with a series of award-winning short films including Man With Issues and quickly carved himself a niche as a TVC Director and independent filmmaker.
In 2010, he shifted focus to documentaries and scored festival acclaim with his first feature Gordonia.
Since then Tom has helmed many well-known and acclaimed documentary series and stories including Waka Reo, The Missing, Street Hospital, The Trouble With Murder, Get Growing Road Show and 60 Minutes.
Most recently Tom Reilly co-directed Loko, a 7 episode NZ Herald Documentary Series funded by NZ on Air.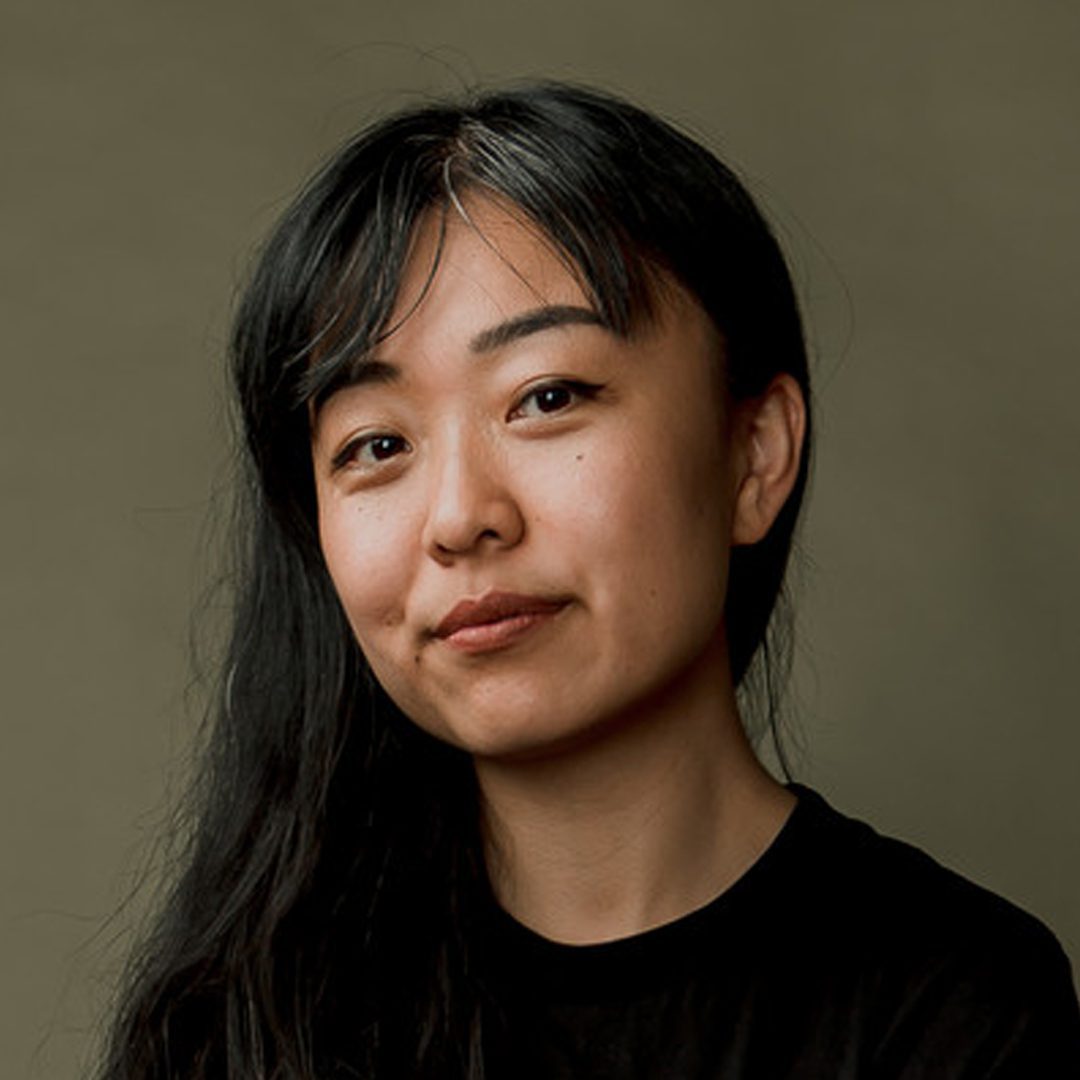 Takeout Kids
Julie Zhu
Born in Xi'an, China, and raised in Tāmaki Makaurau, Julie is a filmmaker and storyteller committed to championing marginalised voices and stories.
She directed short documentary East Meets East for Loading Docs in 2017 and has created content for Whakaata Māori, The Spinoff, TVNZ OnDemand, and RNZ.
Julie was one of the directors of anthology film Kāinga, and co-directs and co-hosts podcast and video series Conversations With My Immigrant Parents for RNZ.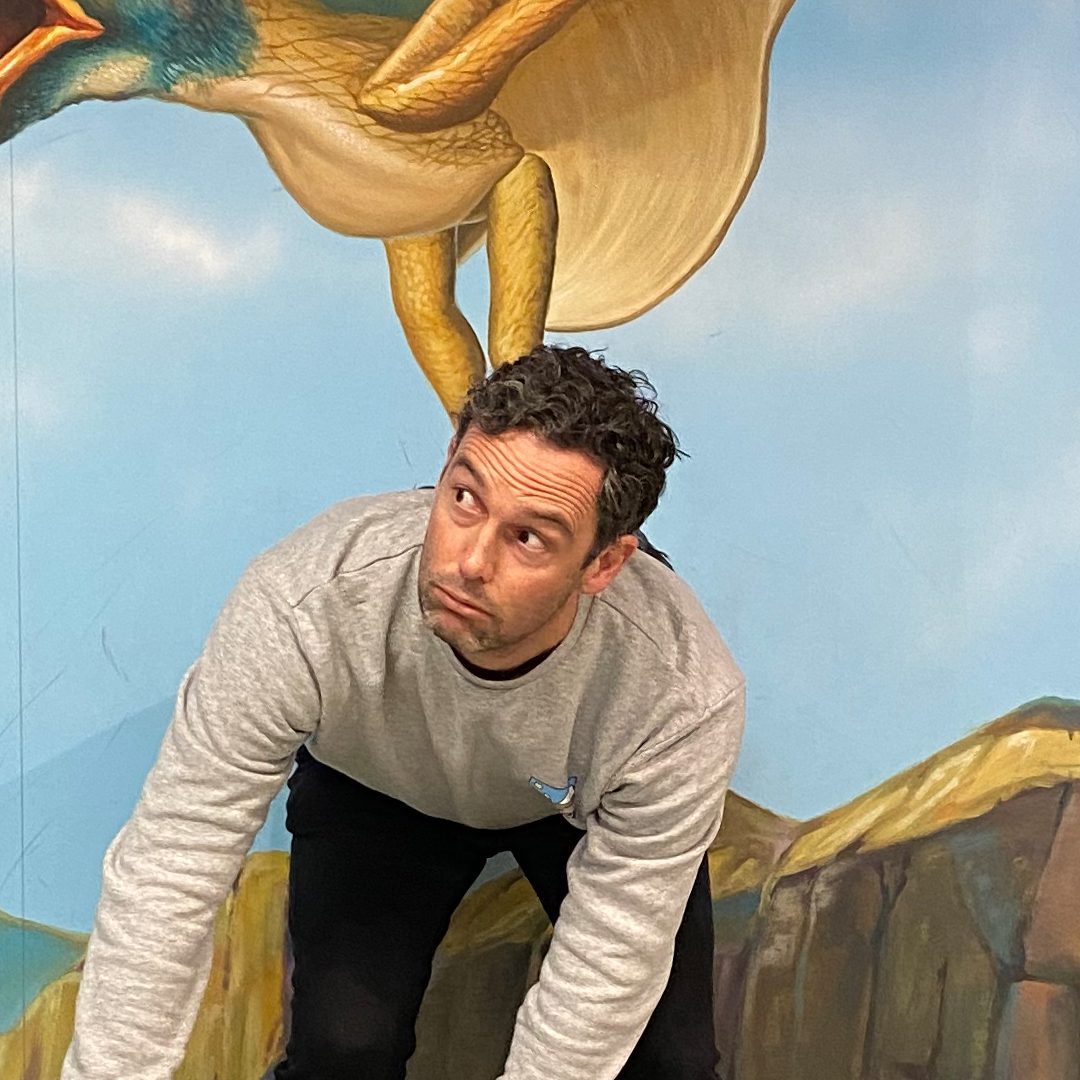 The Social Media Virgin
Kent Briggs
Kent loves ideas: often, the bigger and dumber, the better. Luckily some of these questionable ideas have been turned into TV shows with his mate and producer Orlando Stewart. Over the last few years, they've collaborated on the true crime series Who Killed Lucy the Poodle, comedy Sextortion and most recently The Social Media Virgin, an experiment to see if Kent could get a million followers in just 100 days.
Mentioning the awards they have picked up locally and internationally for their collaborations seems a little less than humble, yet somehow necessary. Kent currently works as an advertising creative and has a background in editing, music and what can only be described as parenting.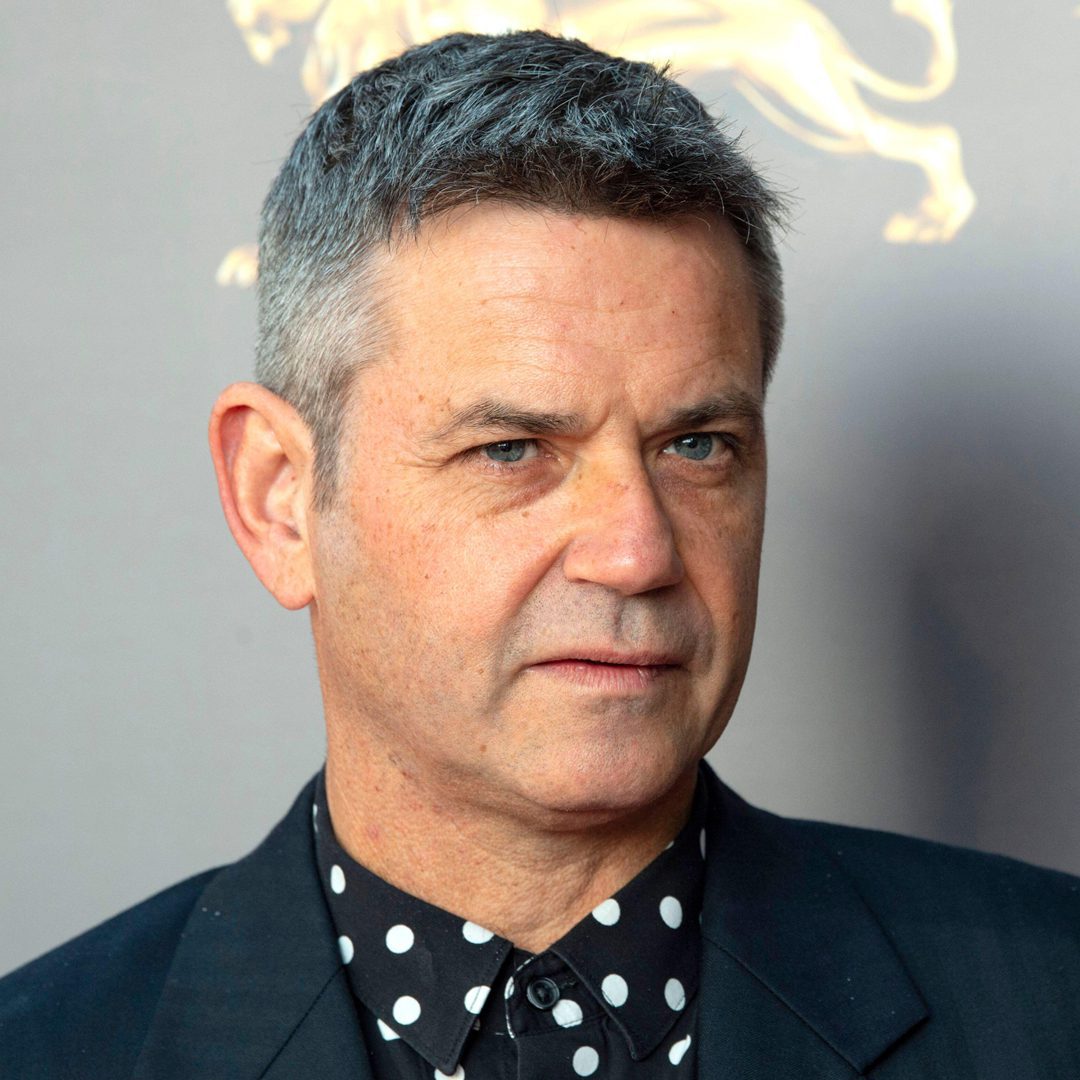 The Social Media Virgin
Orlando Stewart
Orlando is a producer based in Auckland. He is currently in production with the factual series When Bob Came for TVNZ, having recently completed the animated series, Goodbye AI and The Social Media Virgin.
His two recent web series Sextortion (2020) and Who Killed Lucy the Poodle? (2019) won best narrative and factual drama at the 2020 NZ Web Fest awards and continue to screen at festivals around the world.
In 2019 Orlando produced the theatrical feature Bellbird, a critical and box office success that screened in competition at SIFF, HIFF, and Macao and has won a number of international awards.
That same year Orlando was the recipient of the SPADA Independent Producer of the Year for his work on Bellbird and the series Who Killed Lucy the Poodle? In 2019 he also produced the animated series Welcome to Cardboard City, winner of the best Children's Series at the 2019 NZTV Awards.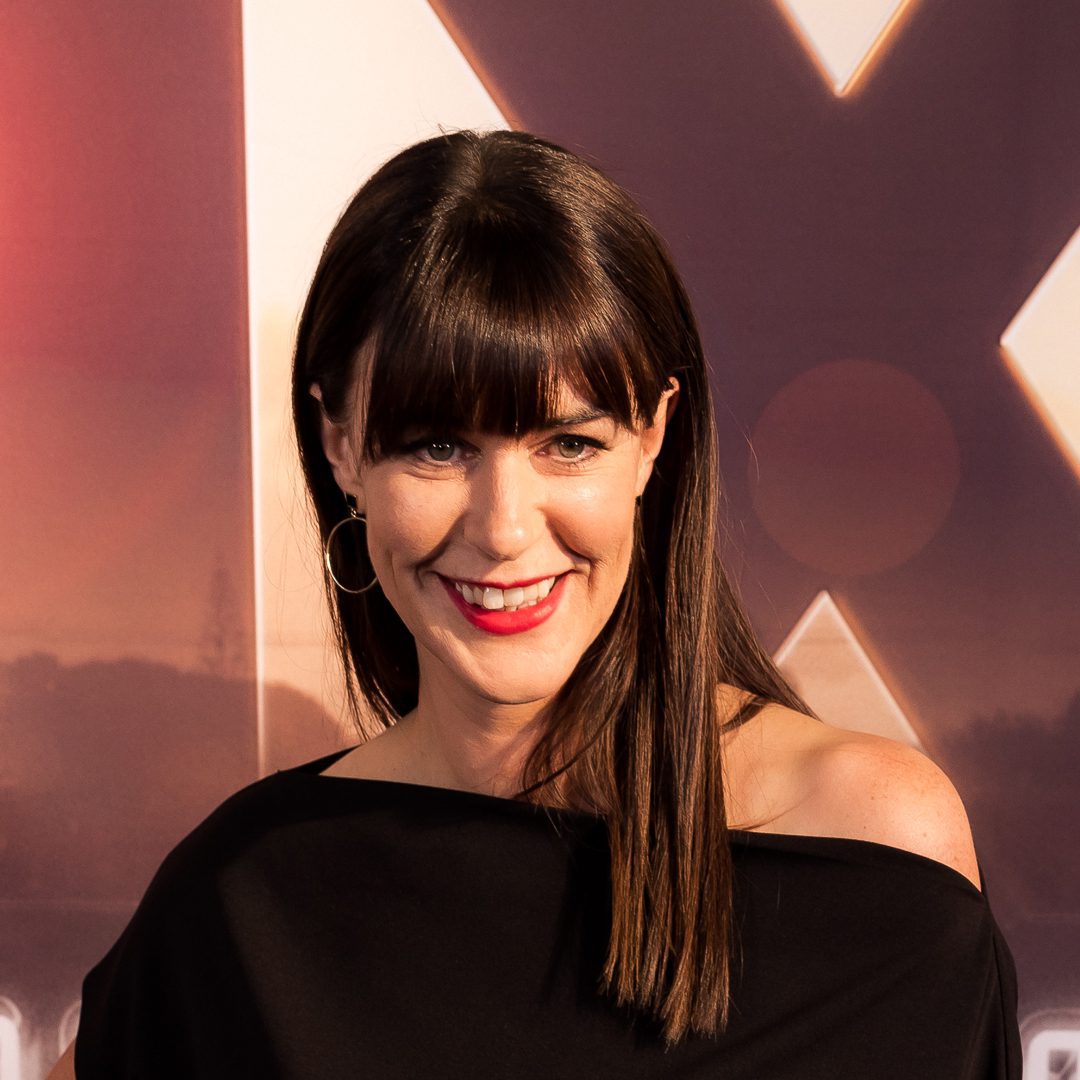 Waiata Anthems
Julia Parnell
Julia is an award-winning producer and documentary director. During 20 years working in the entertainment industry, Julia has developed a singular ability to direct striking documentary with emotional depth, receiving local and international acclaim for her films and television series, such as; The Chills: The Triumph and Tragedy of Martin Phillipps, Drug Court, Arranged, Both Worlds, Wilbur: The King in the Ring, Restoring Hope and Anthems: New Zealand's Iconic Hits.
For over a decade Julia has also taken the role of lead producer on an incredibly wide range of factual television, documentary and short film, distributed across digital, television and theatrical. This work is further enhanced by Loading Docs, an initiative that she co-founded and continues to run, which has supported over 100 filmmakers to create short documentary films amassing over 14 million views worldwide.
Recipient of the WIFT Woman to Watch award in 2010, The NZIFF Best Short 2013, Show Me Shorts Best Short 2014 and Best Web series 2016 & 17, Julia's work has also been chosen for festivals in New Zealand and Australia; Doc Edge, NZIFF, SFF and MIFF, as well as around the world at SXSW, Tampere, Palm Springs, Bermuda, Rhode Island and Puchon. Committed to producing quality content that matters, Julia has had the courage to choose projects that champion the underdog, challenge the status quo and seek to reflect deeply on the world in which we live.
4PM: NZ Narrative Shows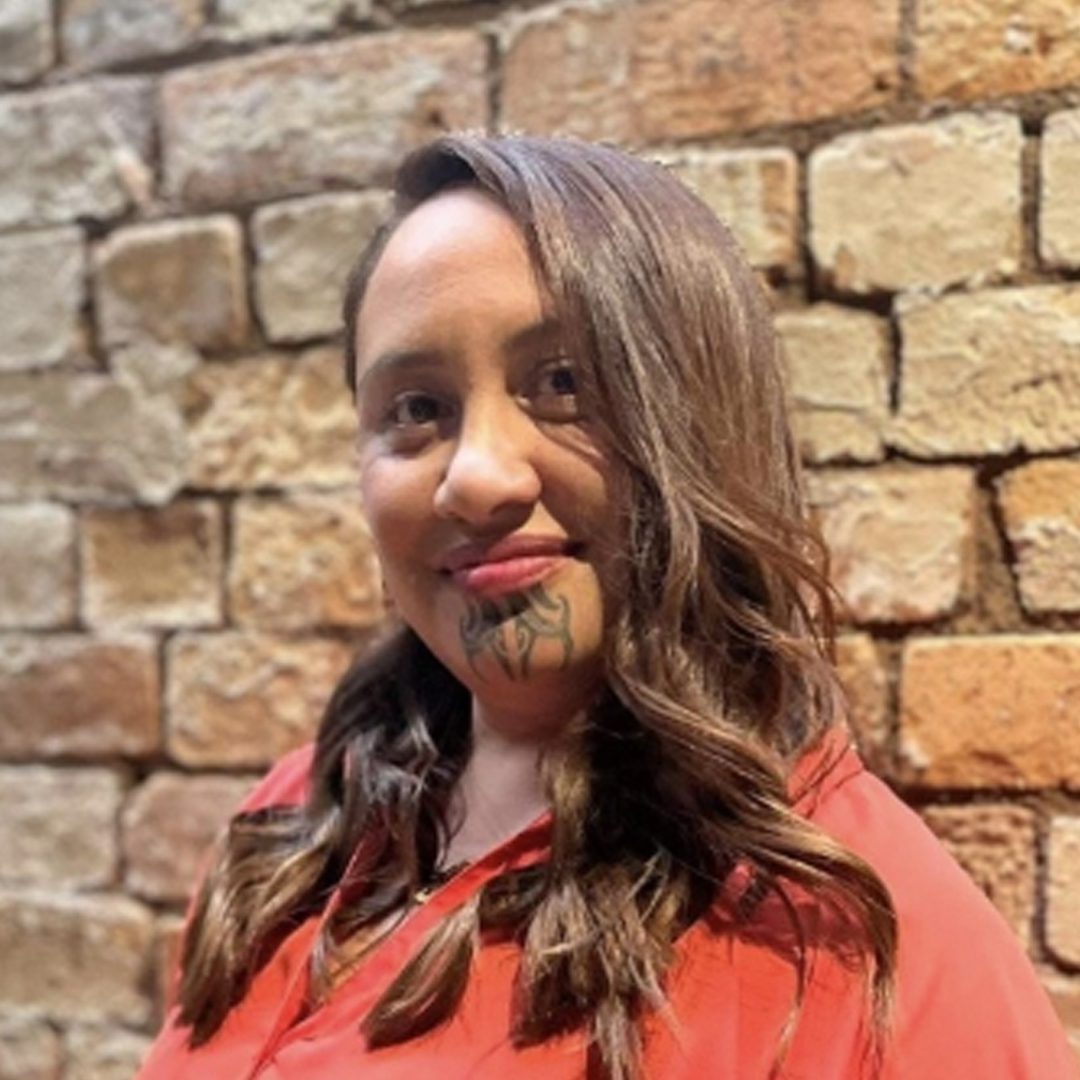 Ahikāroa
Te Ataraiti Waretini
(Tūhourangi-Ngāti, Wāhiao, Tainui, Te Rarawa) Te Ataraiti has an extensive background in the television industry, having worked both in New Zealand and abroad for well over a decade. Through her experience of working on a range of different shows for kaupapa Māori, she has learnt the importance of te reo Māori and tikanga Māori being present behind and in front of the camera to deliver genuine and evocative Māori content.
Te Ataraiti also lived and worked for a diverse range of shows and networks in the UK including MTV UK, Salvage Hunters: Classic Cars broadcast on Quest, American Monster for Discovery US, SlimeFest for Nickelodeon, Rich House Poor House for Channel 5 and commercial productions for McDonalds and Cadbury Heroes released on YouTube.
As Managing Director of Kura Productions, she brings with her a broad range of international experience and an enthusiastic approach to create more meaningful Māori content for Aotearoa/New Zealand and the world.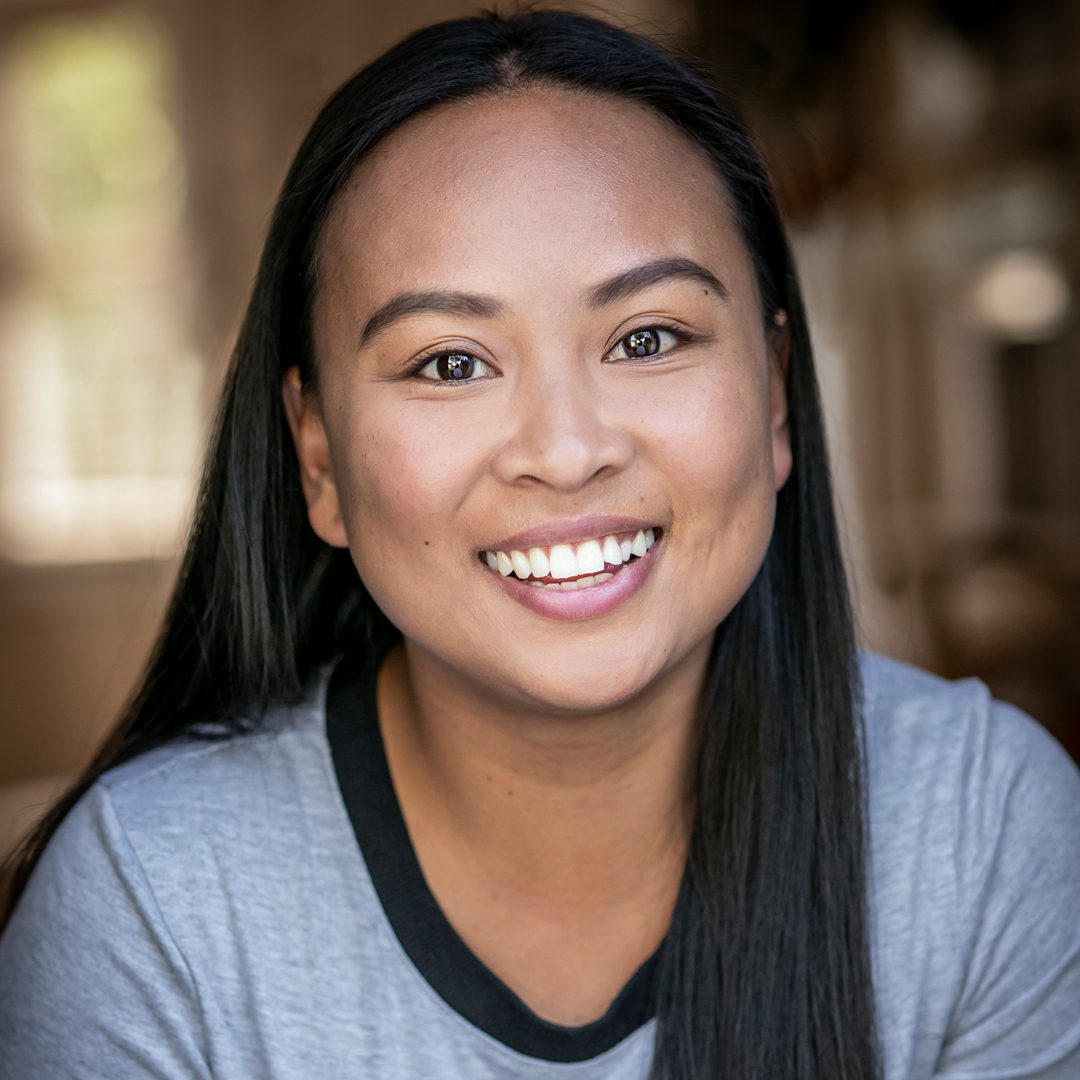 Mekeni
Márianne Infante
Márianne (pronounced M-AH-rianne) is an award-winning Kapampangán-Filipino multi-disciplinary theatre and film creative based in Tāmaki Makaurau Auckland.
She is a graduate of Unitec's Bachelor in Performing Arts Majoring in Screen and Theatre Acting and is Proudly Asian Theatre's company producer and co-founder, and creative director of Te & Kuya Collaborative (production company).
Making waves, Infante created Pinay (NZ's first Filipino theatre production) and Mekeni (NZ's first Kapampángan short film) as part of Someday Stories. Now she's the first Filipina core cast on NZ's prime time TV show Shortland Street as Madonna Diaz.
She works to empower and authentically represent Asian voices on Aotearoa screens and stages.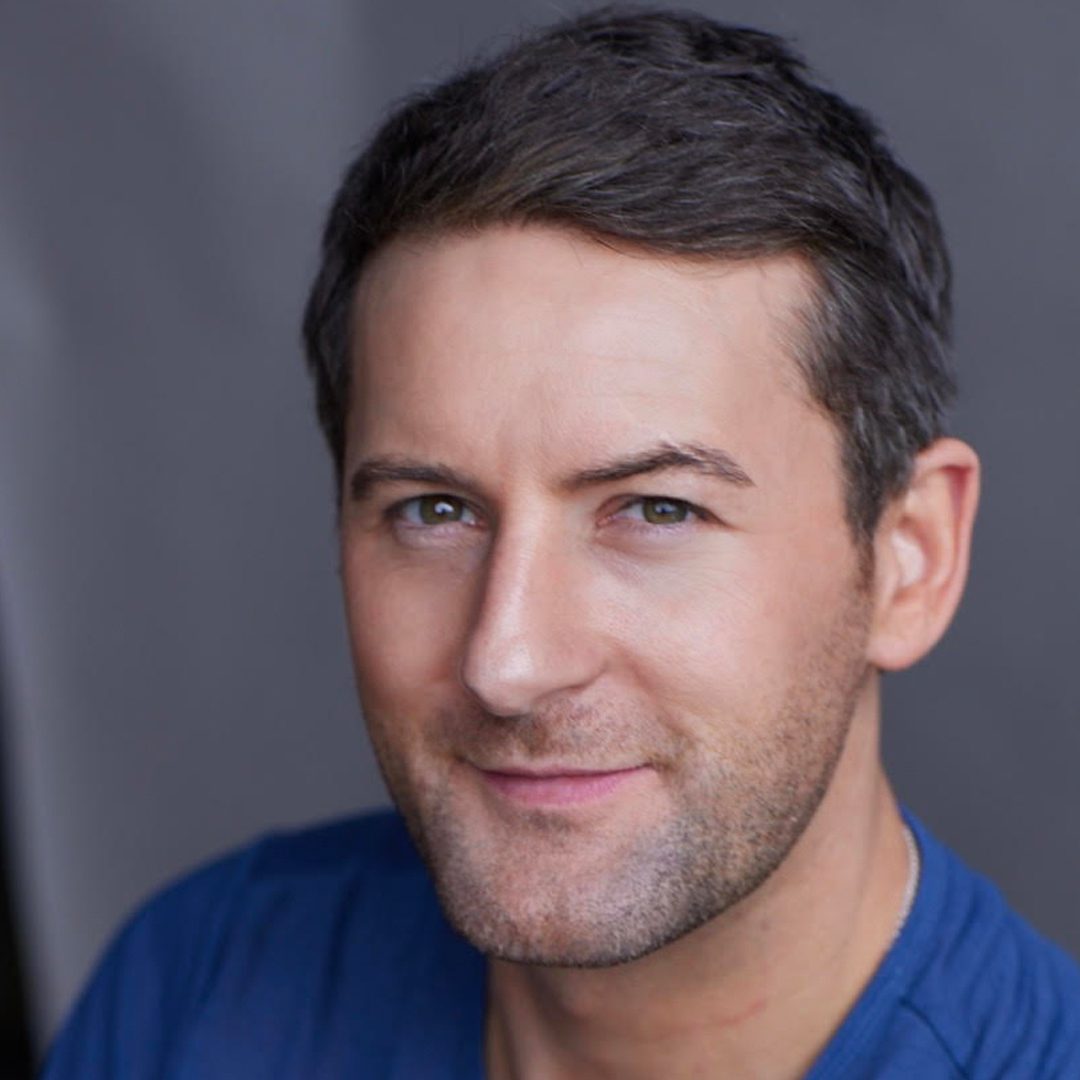 Millennial Jenny
Emmett Skilton
Emmett is a New Zealand-born actor, director, and producer. He has worked in over 60 productions in film, television, and theatre, with most recognizing him as the young God-in-the-making, Axl Johnson, from The Almighty Johnsons, Sam Giancana in Netflix's Making of The Mob, and most recently, Coach Orgeron in Dwayne Johnson's comedy series, Young Rock, for NBC.
Through his work in front of the camera, Emmett gained a passion for directing and producing. Since 2015, he's directed over 100 episodes of NZ's longest running TV series Shortland Street; the film Thirteen Suspects, written by leading New Zealand screen-writer Rachel Lang; international award-winning shows, Auckward Love and Millennial Jenny, which he also produced, and the highly successful Shortland Street spinoff series, Retribution, for TVNZ on Demand.
Auckward Love and Millennial Jenny are both award-winners at NZ Web Fest. The latest season of Millennial Jenny is selected for #NZWF 22.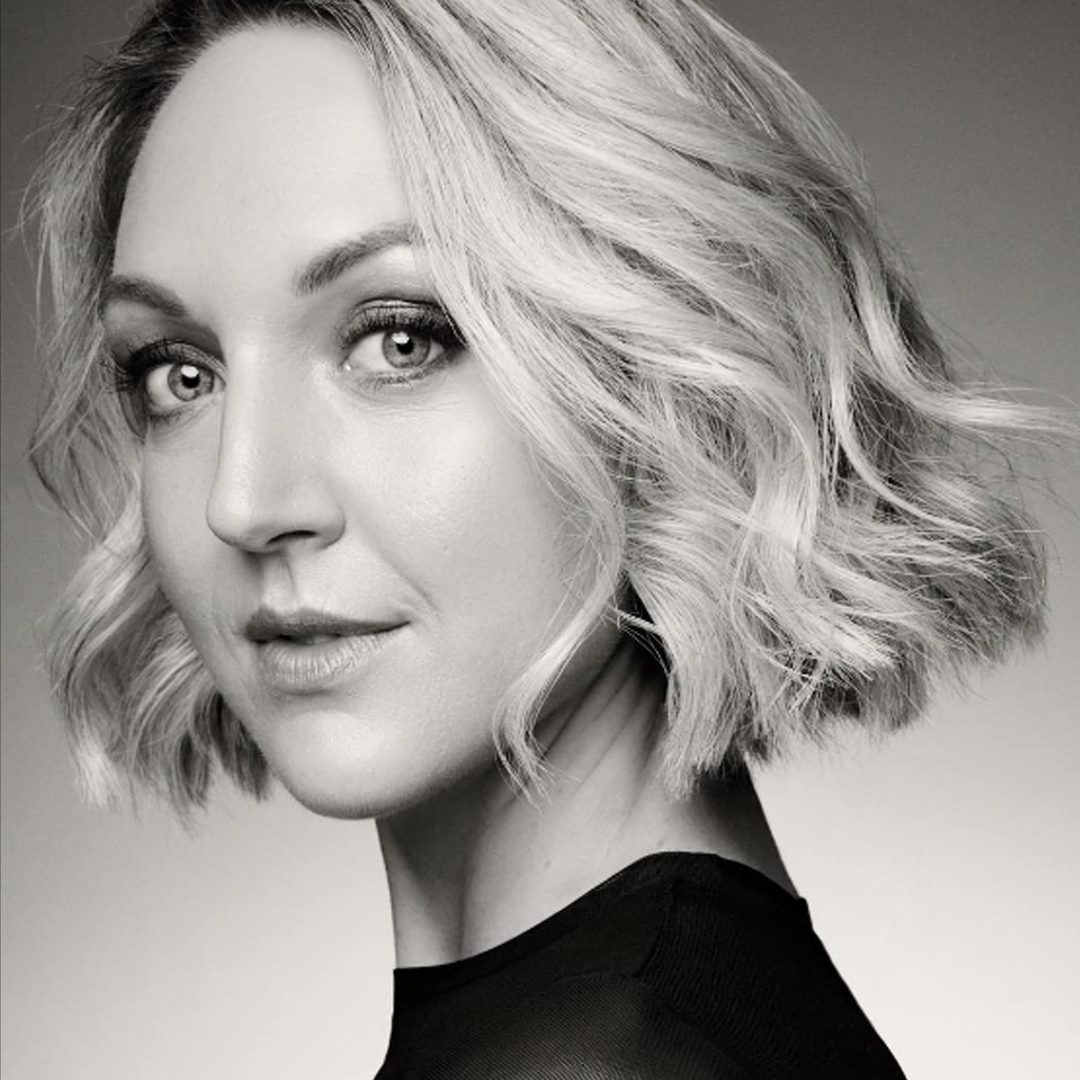 Millennial Jenny
Holly Shervey
Holly is an actress and writer, acting in numerous primetime local and international screen productions, including Amazon Prime's American Playboy: The Hugh Hefner Story, TVNZ's Kiwi and Shortland Street, TV THREE's Head High and Mean Mums.
She has created over 70 episodes of her own award-winning shows. Holly created, co-wrote and starred in 3 seasons of her comedy series, Auckward Love, as the lovelorn Alice.
Holly went on to create, write and star as the hopelessly hopeful, Jenny, in a second award-winning show, Millennial Jenny.
Self Help
Kate Goodwin
Kate Goodwin specialises in producing narrative-driven and stylised content for documentaries, TV and advertising.
Having moved back to Aotearoa from Melbourne just before Covid, Kate has been growing her expertise in the comedy/drama space – recently producing the NZ on Air funded series Self Help – a young adult comedy show exploring messy break ups.
Her other credits include Rohe Kōreporepo – The Swamp, The Sacred Place (NZIFF 2021,), Only Human (Loading Docs 2021), Listen to me Marlon (Passion Pictures) and Let me be Me (Wavelength Productions.) She was also selected to attend the emerging producer's course (WIFT, SPADA) this year.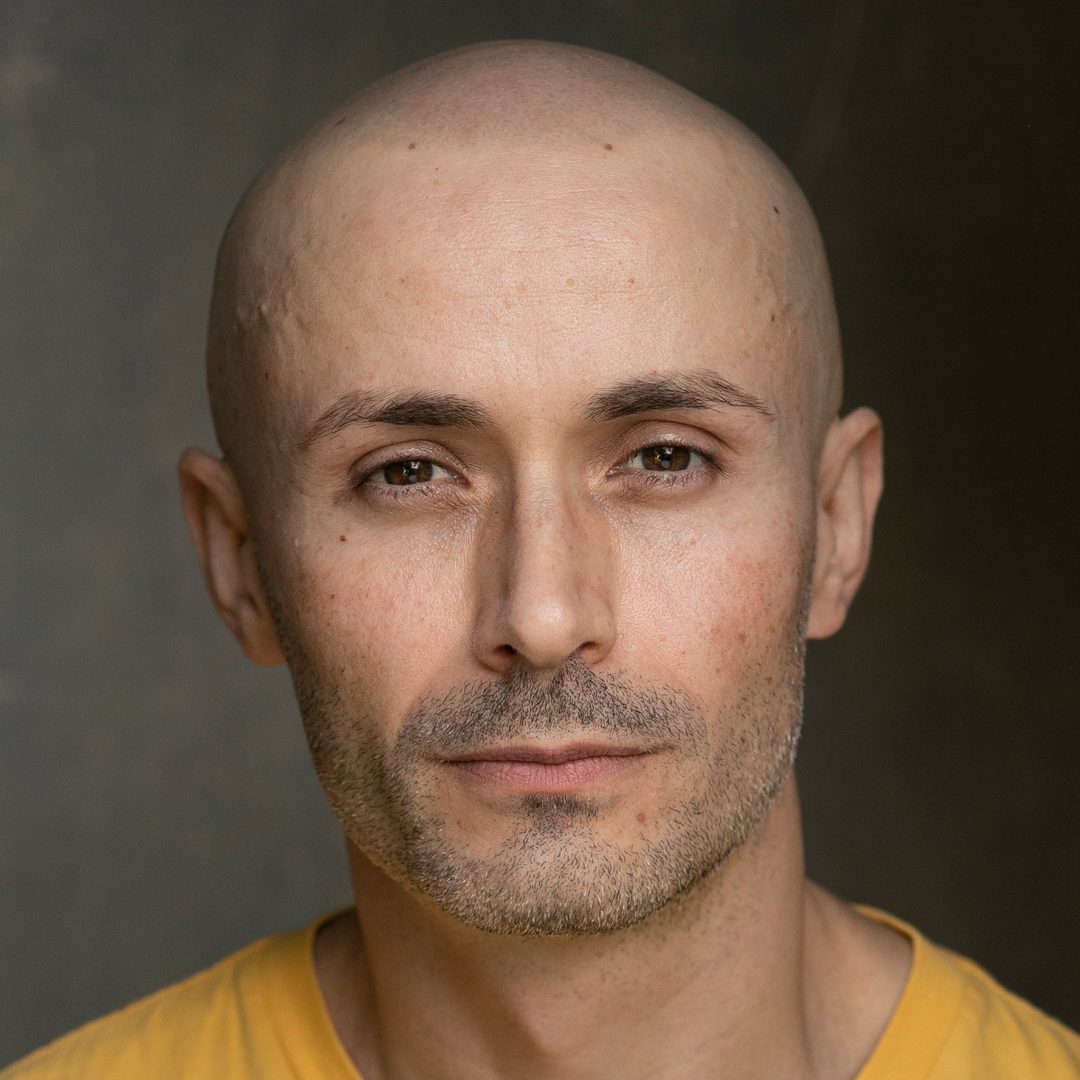 Sui Generis
Roberto Nascimento
Roberto was born in Brazil and moved to New Zealand 20 years ago. In Aotearoa, he worked at a Blockbuster Video Store (when those were a thing), then as an actor in theatre and film – for the past 12 years he has worked as a director and producer of varied content – commercial, documentary and drama.
His award winning LGBTQIA+ Webseries Sui Generis has played in more than 30 festivals around the world, as well as Best Representation of LGBT Communities and Best LGBTQIA+ Series in the US.
Other important projects are his comedy web series The Adventures of Suzy Boon, winning a Best Comedy Script Award at the 2019 NZ TV awards – as the only independent project of the entire award ceremony. His short film Boyfriend is a winner of awards in NZ and the US and currently in development as a feature.
Roberto has a second feature film script in development, as well as working as a producer and director in NZ and Australia. Representation is a big thing, so one of his main passions is bringing authentic LGBTQIA+ stories to life.
Suzy Boon was an award nominee in NZ Web Fest in 2015 and 2018. Seasons 1 and 2 of Sui Generis were nominated at NZ Web Fest in 2017 and 2018. Roberto won our Best Director award in 2018. Boyfriend won our Best Pilot award in 2021. The third and final season of Sui Generis is selected for #NZWF22.