JURY MEMBERS
Thanks to everybody who's taken part in judging our award nominees in 2022.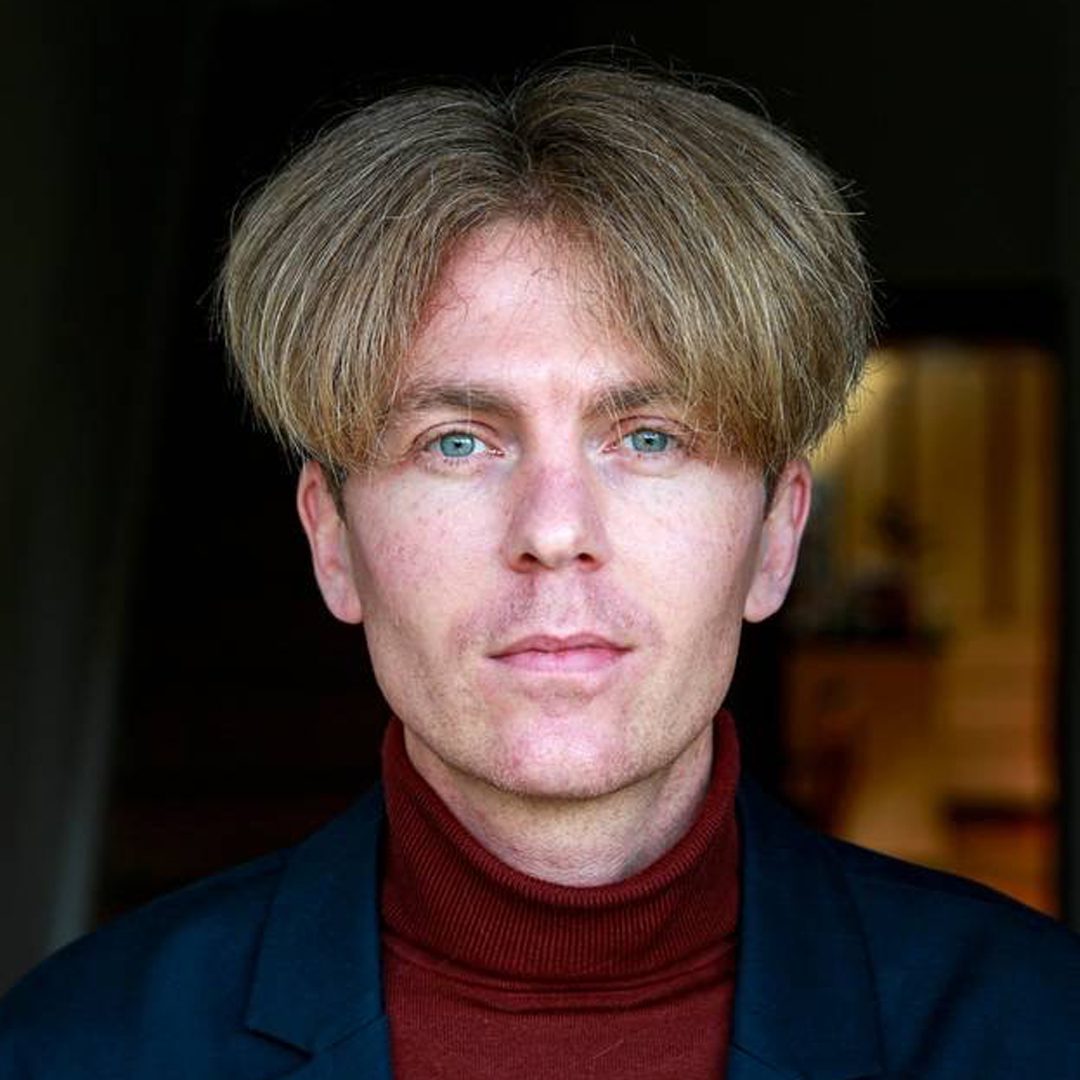 Alexander Gandar
Alexander Gandar (Pākehā) is a director, editor, and creative based in Tāmaki Makaurau Auckland. He is one half of Humans, an independent production company with actress and filmmaker Aidee Walker, with whom he has made an array of award-winning short films, music videos, television, web series, and commercial campaigns.
Alexander is best known for his music videos for artists like Chelsea Jade, The Veils / Finn Andrews, and Georgia Lines, which have racked up millions of online views and played at festivals around the world.
In 2020 he wrote and directed 100 Year Forecast, a five-part web series for The Spinoff, about Aotearoa's future under various climate change scenarios, for which he won Beat Director at #NZWF21.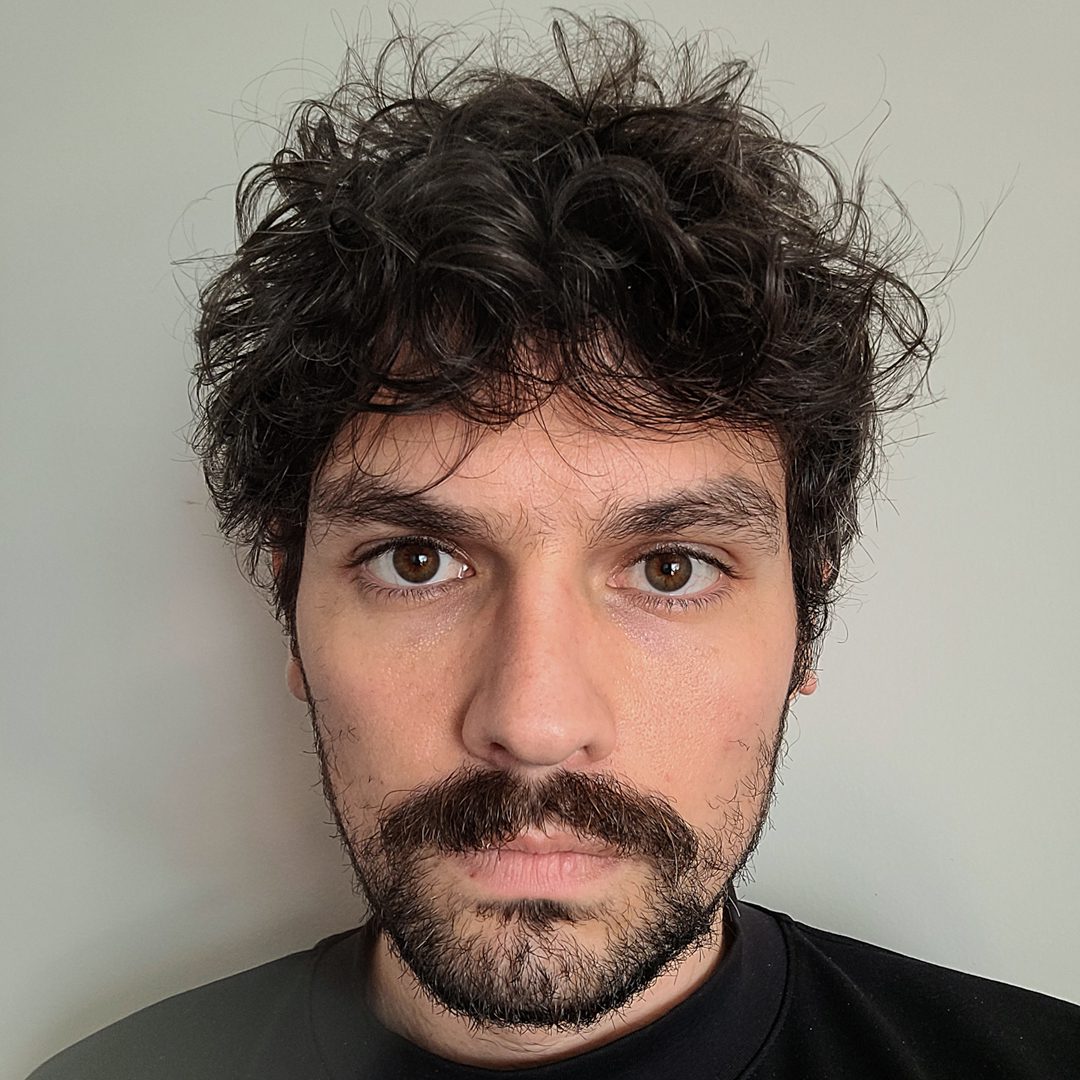 Alexander Paes Leme
Alexandre works as a director, screenwriter, actor and producer.
In 2020 Alexandre wrote, directed and produced the webseries Fake Live that amassed more than 7 million views and was awarded 14 times worldwide.
Also in 2020, he wrote and directed the webseries Inimigo Oculto (Secret Enemy) and also directed and wrote the screenplay for Estúdio Traça Fashion Film regarding the 47th Casa de Criadores.
Last year Alexandre wrote, directed and produced the webseries Love Stories, which premiered in May of the same year. In 2022 he directed and scripted the music video and visualizers for the 2015 Latin Grammy awarded band, Suricato.
Alexandre received a Special Mention in the Best Writing category at #NZWF21 for Fake Live.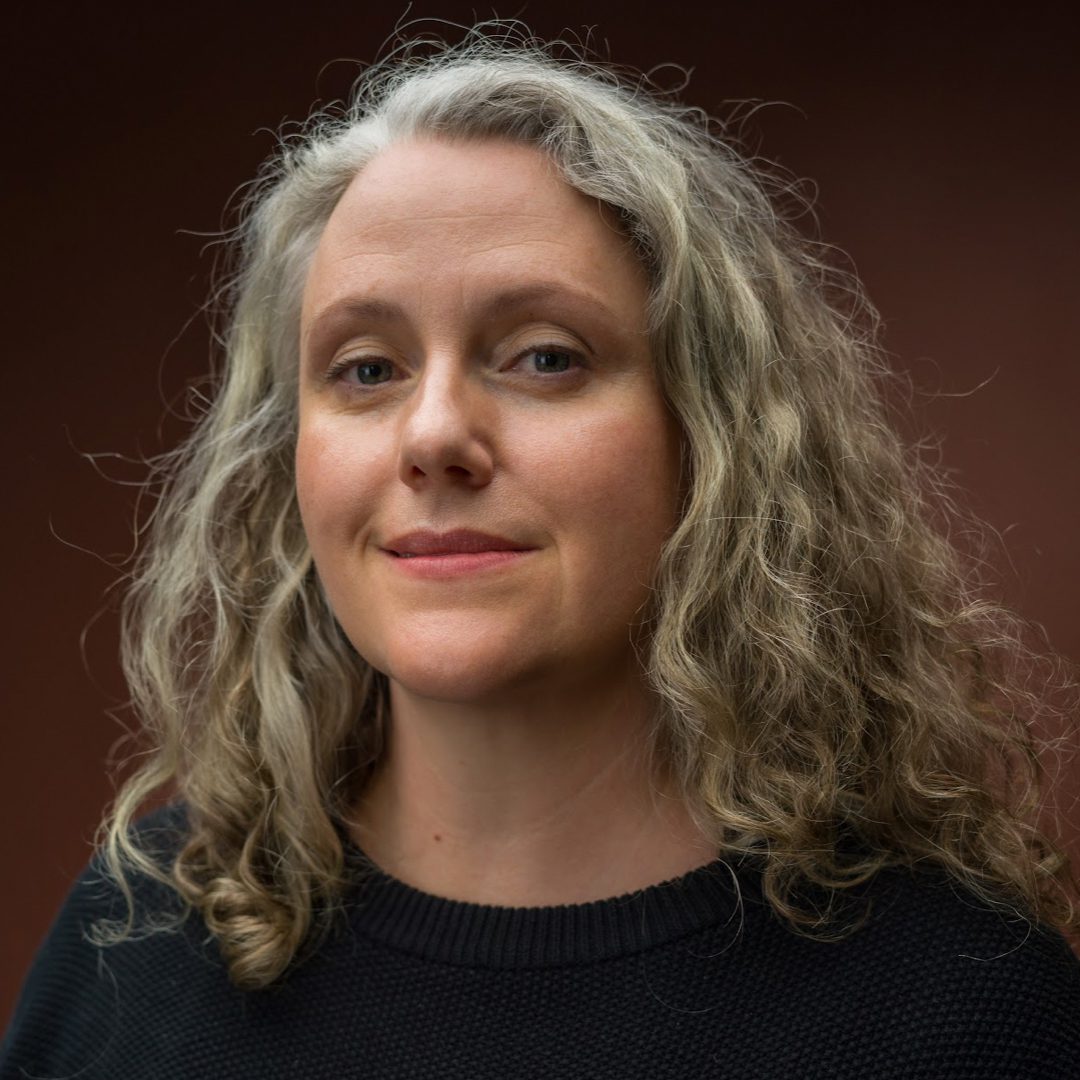 Amber Easby
Amber Easby is an established producer, having worked across documentary, television and digital platforms for the last 12 years. Amber got her start as in-house producer and then head of production at creative studio Special Problems, producing a series of award-winning music videos and shorts – including Lorde's Royals and the New Zealand Film Commission-funded short 43,000 Feet.
She joined The Spinoff in 2018 as series producer for its web series Get It to Te Papa, and is now Head of Video, overseeing external video commissioning as well as running its independent production company, Hex Work Productions. She is the series producer and a contributing director on Scratched: Aotearoa's Lost Sporting Legends.
Several Spinoff shows have been award nominees at NZ Web Fest. 100 Year Forecast, On the Rag and Scratched have been award winners. Spinoff series Extremely Online, Hair Now and Takeout Kids are selected for #NZWF22.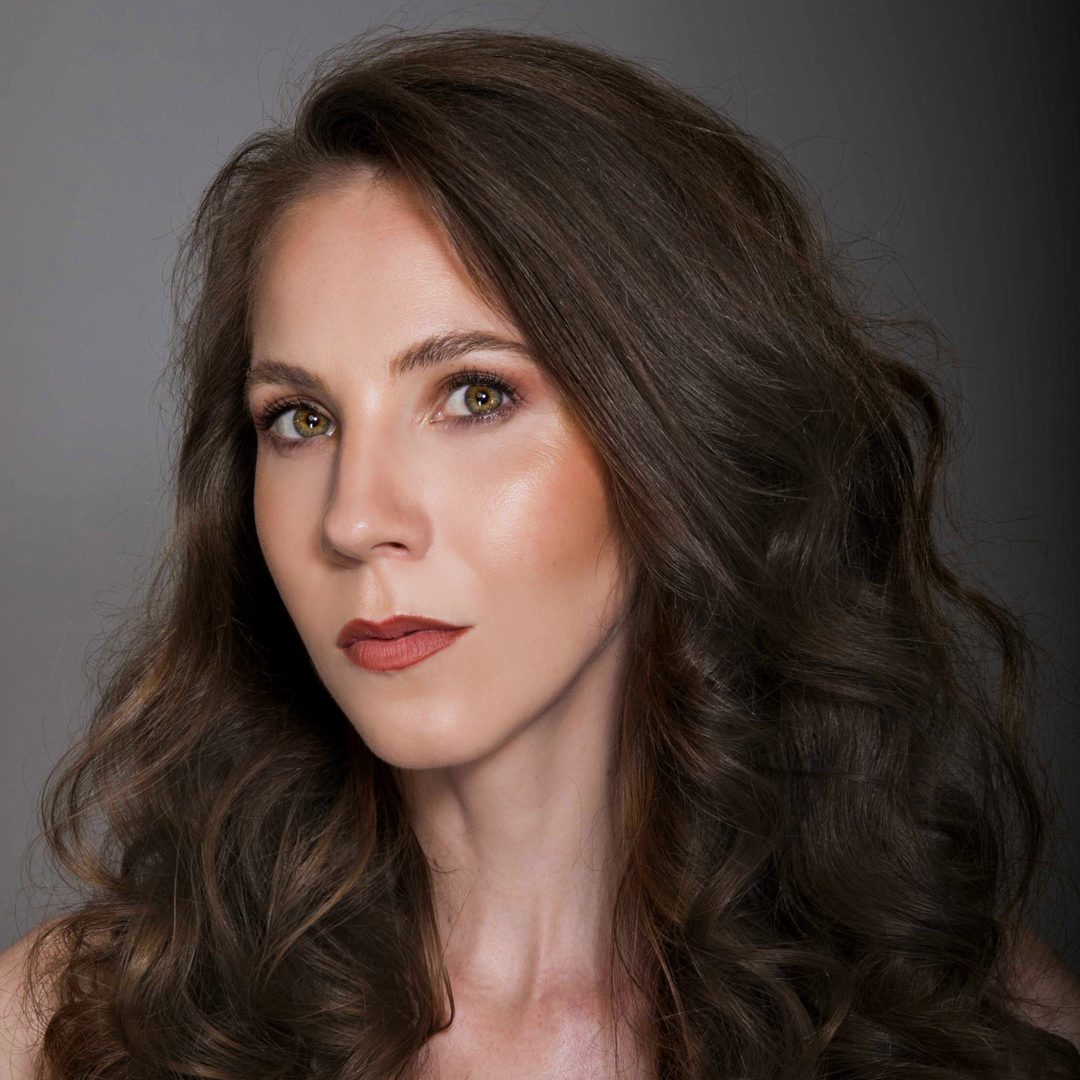 Anna Schollerova
Anna Lucie Schollerova is an award winning actress with an experience from theatre, TV, web, film as well as commercials.
Anna won her first award at the 2019 Seoul Web Fest in the Best Actress category for her role of Sofie on the mystery-com web series Whisper Naked Shadow, for which she also won Best Actress in Comedy in New Jersey Festival and Best Actress at the Moonwhite International Film Festival.
Most recently, in 2022 Anna has also won the Best Actress in Scifi award for her role of SKRZ 33 on Clearly Human at the New Jersey Webfest.
Anna lives in Prague, Czech Republic.
Whisper Naked Shadow earned a Special Mention at #NZWF21 in the Best Ensemble category.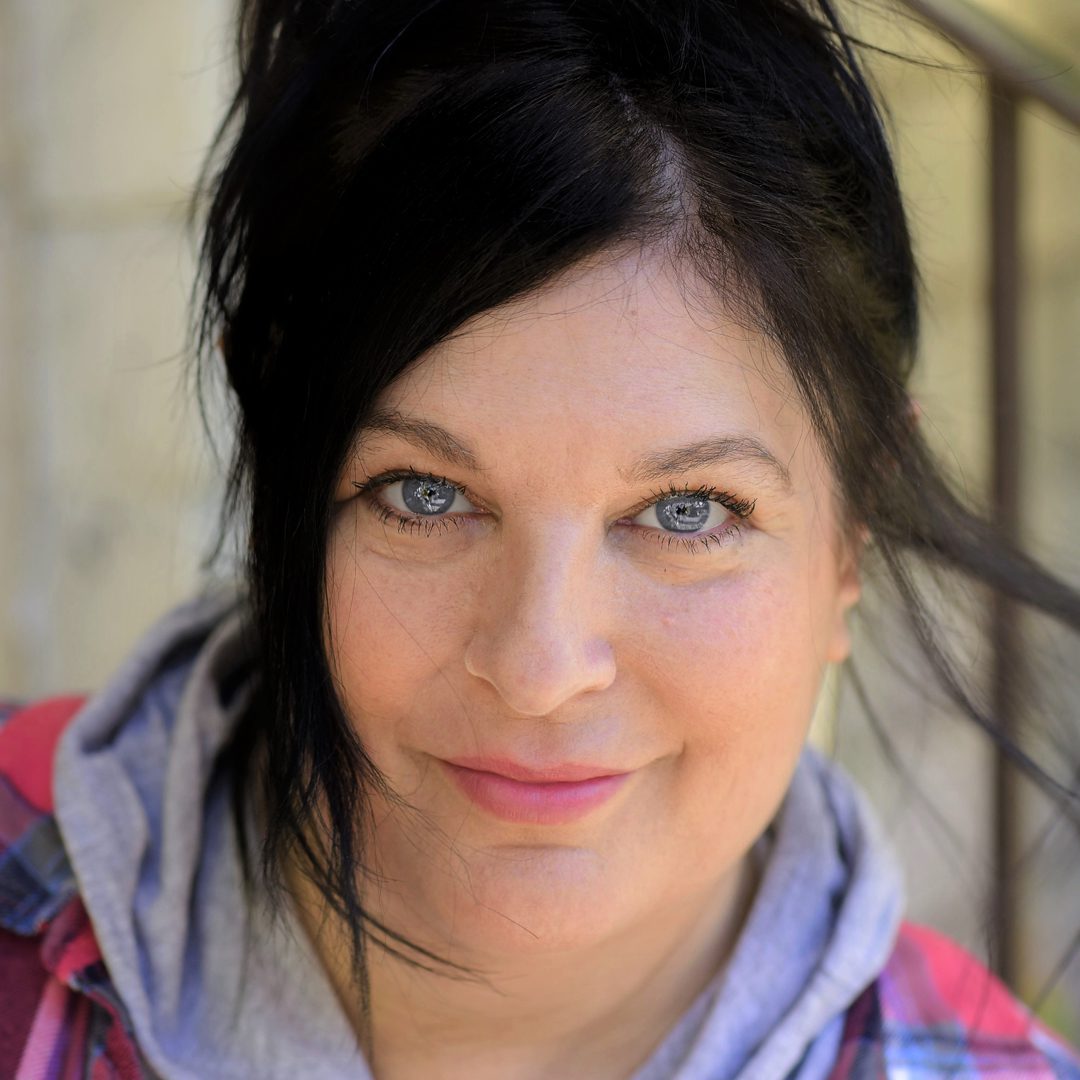 April Audia
April was born and raised in New York, received her Conservatory Theatre Training at LACC Theatre Academy and has bounced between stage and screen ever since. Favourite theatre shows include, A Piece of My Heart, Beehive, Desdemona, Dancing at Lughnasa, L.A. Now and Then (she is on the original cast album) TV roles on Nickelodeon, Disney, Lifetime and many more.
Recently she wrapped the movie Molar and the NYC production of Bleecker Street Brides. April began writing, directing and producing the award winning web series Long Island South Shore Season 1 and Season 1.5. Winning awards from acting, writing, and directing, she went on to be a festival finalist for pitching new show ideas that are currently in pre-production.
Creating and performing her solo show, The Lies I Tell Myself, as well as her short form series has added a new level of story telling to her creative life.
April and writing partner Cat Torres earned a Special Mention in the Best Writer category at #NZWF21 for Long Island South Shore
Caris Vujcec
Caris is an award-winning American-born actress, writer, producer and director of Mediterranean descent.
With a career spanning Broadway, television and original content creation, as a storyteller and filmmaker, she has a passion for narratives highlighting dynamic, powerful and vulnerable, multi-faceted female leads.
She created, wrote, executive produced, co-directed and solo-directed, and leads the cast in the international award-winning digital series, The Pepper Project/Pepper: Ricochet, which earned the #1 US rank, 2021 Web Series World Cup, #7 World.
Caris passionately believes in and supports indie-creator content, and is honoured to be a Jury member this year for the New Zealand Web Festival.
Caris' Pepper: Ricochet earned a Special Mention in the Best cress category at #NZWF21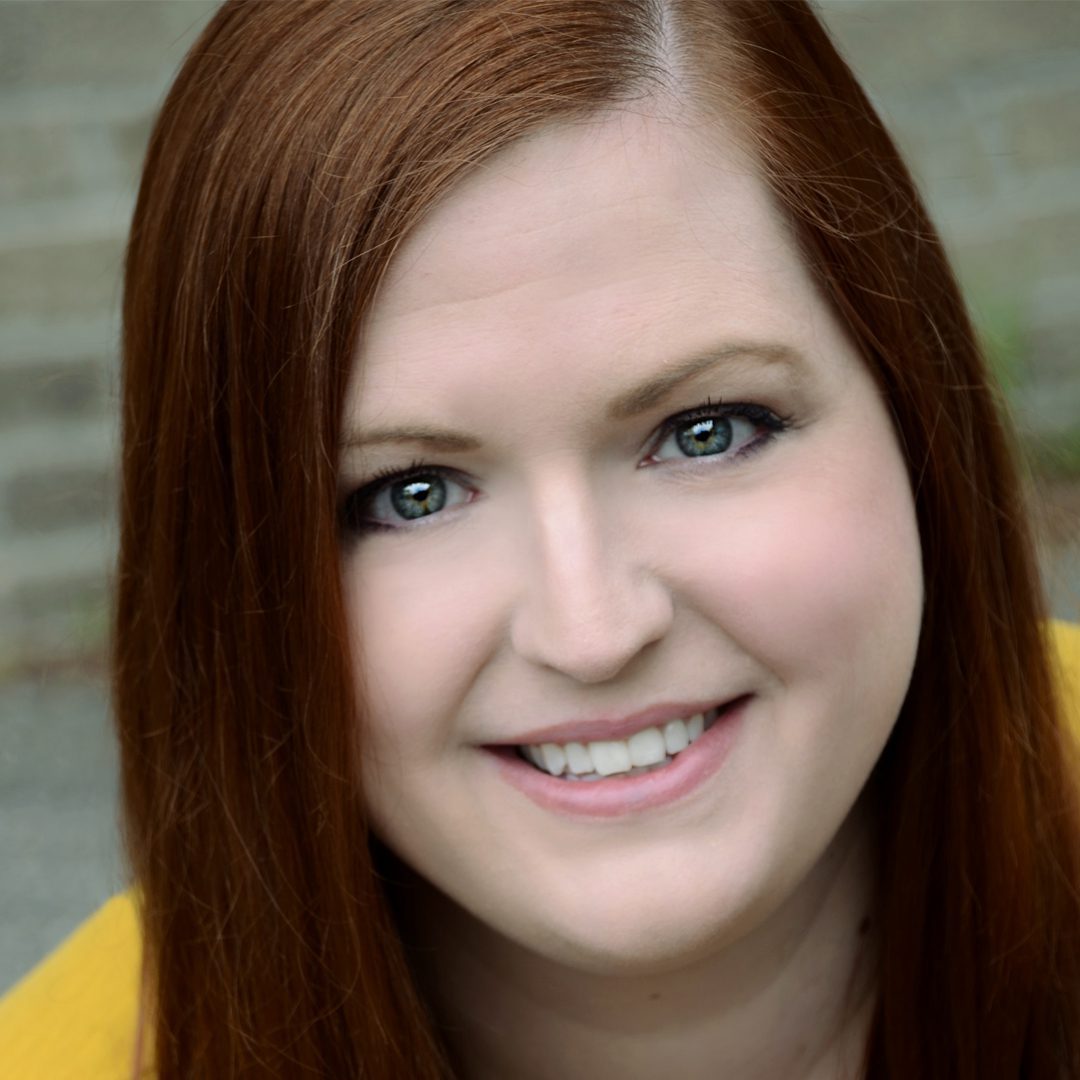 Diann Gogerty
Diann studied acting at Palm Beach Atlantic University and the University of Alabama. She has appeared in films including The Angry Man, Assisted Suicide and God's Law. She is most well known for her role as a series regular on the web series, Or So the Story Goes and Block Watch.
Most recently Diann has joined Outtake Productions as a producer and worked as a producer and assistant director for the new series, Kith & Kin.
In her spare time she enjoys spending time with friends, camping, relaxing, and adventures with her husband and son.
Previous selections at NZ Web Fest include Or So The Story Goes seasons Golden Rule and Knock Knock. Block Watch won our Best Writer Award and earned a Special Mention for Best Ensemble at #NZWF21. Kith & Kin was a runner-up in the Pitch Competition at #NZWF20, and is selected for #NZWF22.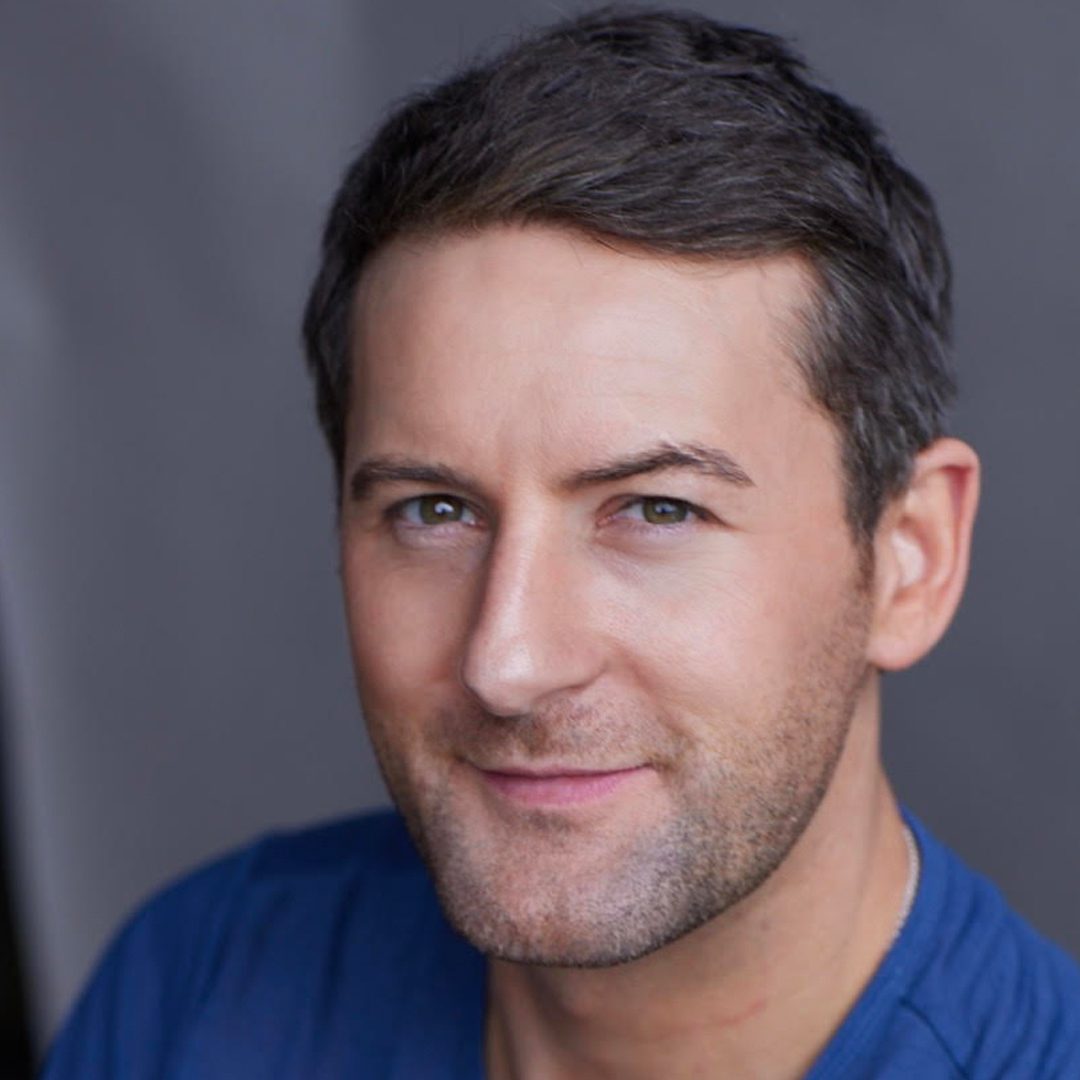 Emmett Skilton
Emmett is a New Zealand-born actor, director, and producer. He has worked in over 60 productions in film, television, and theatre, with most recognizing him as the young God-in-the-making, Axl Johnson, from The Almighty Johnsons, Sam Giancana in Netflix's Making of The Mob, and most recently, Coach Orgeron in Dwayne Johnson's comedy series, Young Rock, for NBC.
Through his work in front of the camera, Emmett gained a passion for directing and producing. Since 2015, he's directed over 100 episodes of NZ's longest running TV series Shortland Street; the film Thirteen Suspects, written by leading New Zealand screen-writer Rachel Lang; international award-winning shows, Auckward Love and Millennial Jenny, which he also produced, and the highly successful Shortland Street spinoff series, Retribution, for TVNZ on Demand.
Auckward Love and Millennial Jenny are both award-winners at NZ Web Fest. The latest season of Millennial Jenny is selected for #NZWF 22.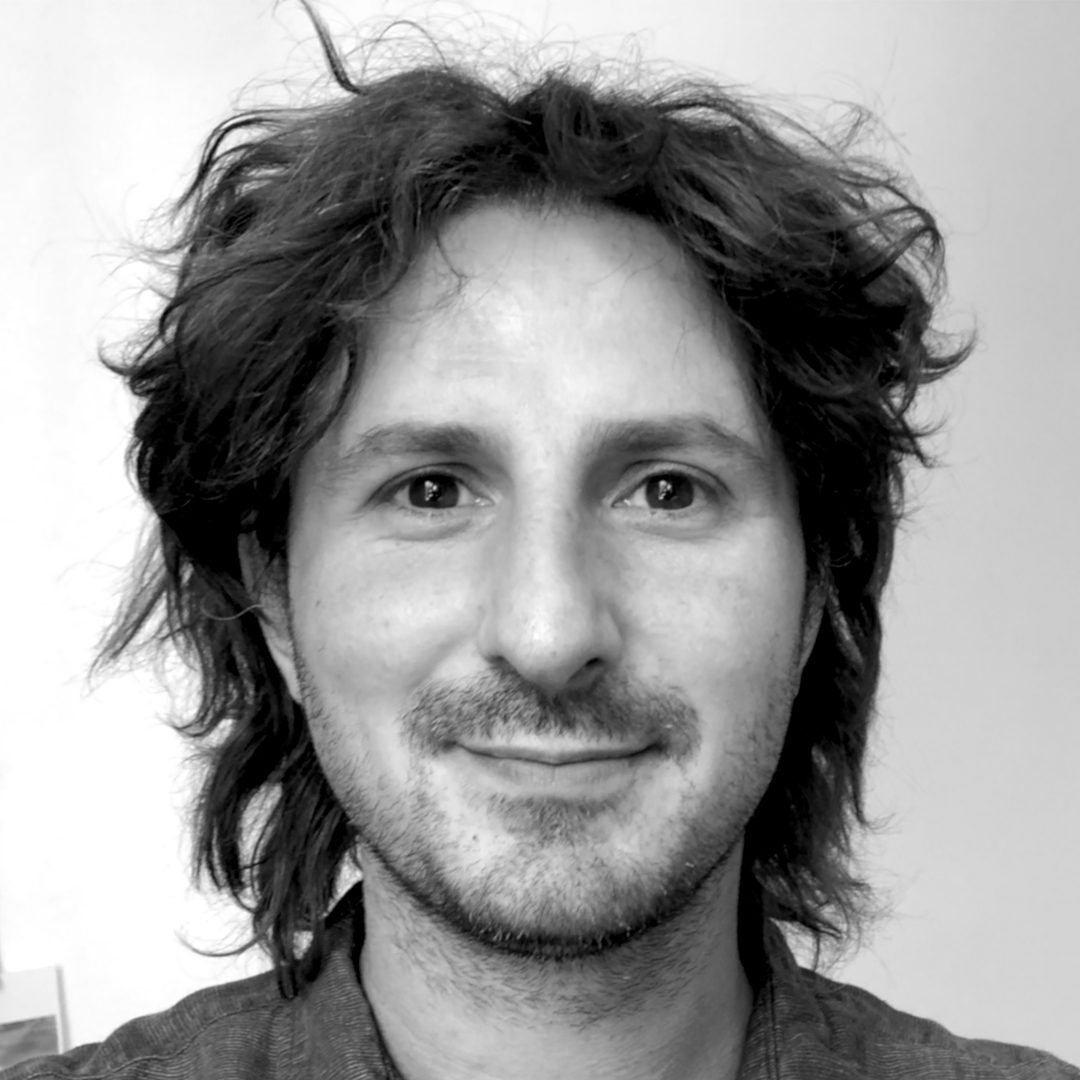 Iacopo Patierno
Born in Vico Equense, Naples, Italy, in 1982, Iacopo has a masters degree in film from DAMS, Bologna. Iacopo is an internationally awarded filmmaker, who's devoted his life to social documentary. Since his early career he has developed a personal style in filming and editing, working in many countries and established very nice relations.
His filmography includes feature docos Man Kind Man, Two but not Two, We Call it Skweee and Wiwanana, and series Italy Sicily Gela, Lucanian Hearts and Theatre So Good.
Seasons of Italy Sicily Gela were award nominees at NZ Web Fest in 2020, and earned Iacopo a Special Mention for Best Director in 2021.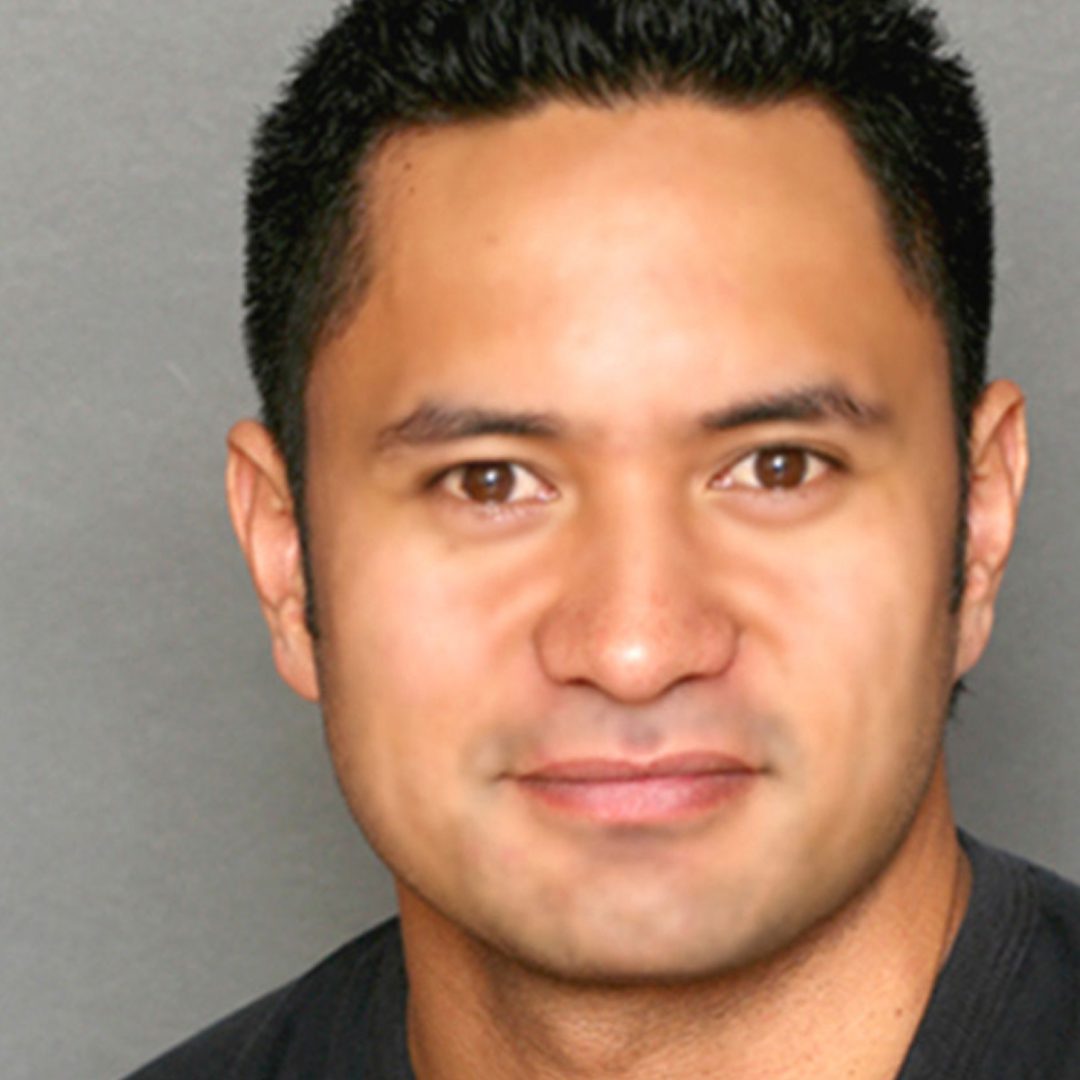 Jarod Rawiri
Jarod is a New Zealand-Māori actor who is best-known for his role as Mo Hannah on the iconic Kiwi hospital drama Shortland Street.
He has a lengthy list of theatre, film and television credits which include roles on Harry, Hope and Wire, Auckland Daze, Mean Mums, The Brokenwood Mysteries and Ahikāroa which he has worked on as both an actor and a director.
Season 3 of Ahikāroa Collected a Special Mention for Best Director at #NZWF21, and won Best Ensemble, Best Actress and Best Show. Season 4 is selected for #NZWF22.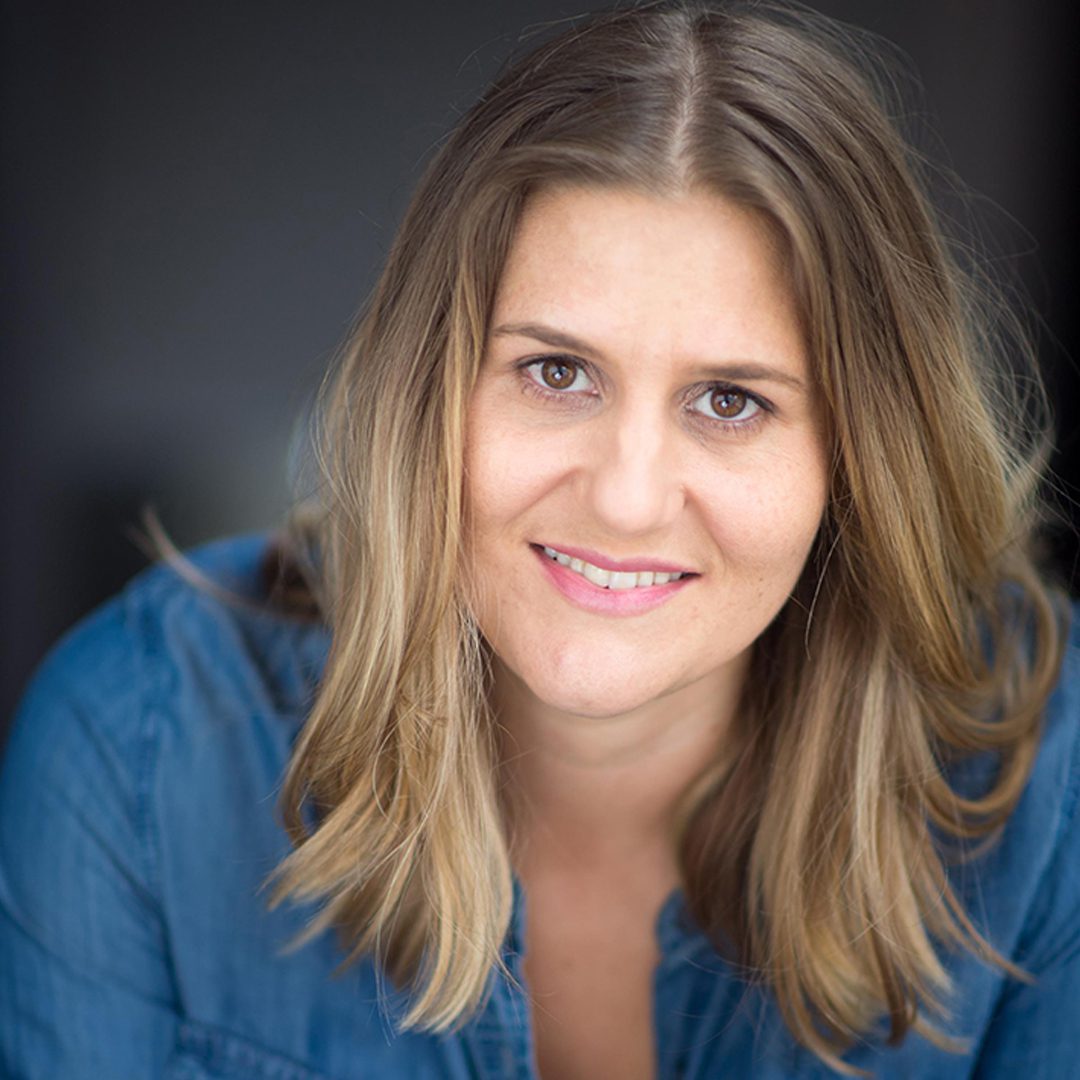 Jennifer Monk
Jennifer graduated from the London School of Dramatic Arts with Honours and has acting, writing, directing and producing credits in London, Melbourne and Sydney. She started in theatre and has being treading the boards for the past 19 years and strives to perform, direct and create inventive, innovative, provocative and entertaining work.
Jennifer has also created, produced and performed in award-winning films river hags and Hansel's Gretel, and webseries 30 Days Till I Meet Her, ALLSORTS Arts, Last Breath and Super Jenny, all of which have played NZ Web Fest.
Jennifer is the founder of the all-female collective Girls Act Good, where she produces theatre, film and digital series for herself and the eleven other members. Jennifer started JMONK Vision in 2020 as a platform to share stories as a female filmmaker and photographer.
30 Days Till I Meet Her and Last Breath both received Special Mentions at NZ Web Fest. Jennifer's Terezzuation is selected for #NZWF22.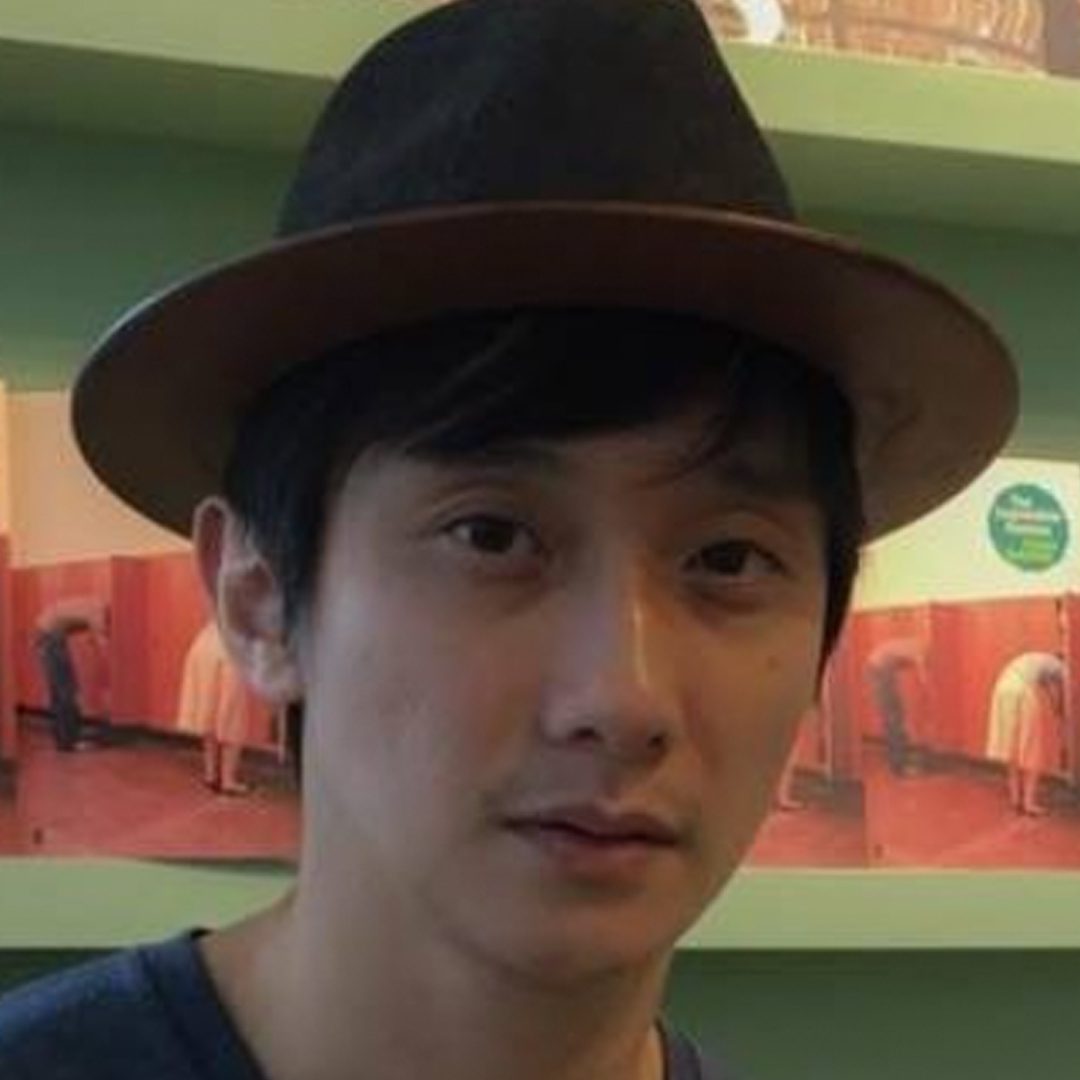 Kenneth Cheong
Kenneth is an award-winning Film Director both regionally and internationally. Over the last two decades, he has worked with many broadcast networks and cable channels. Most notably, History Channel, AXN, HGTV, Fox International and National Geographic.
Beyond the world of scripted content, he is also a Commercial Director working with multi-national companies like Estee Lauder, Nivea, Tefal, Salem, Bifesta, Eucerin, Roche, Varian and various government organisations.
Tiny Garden earned Kenneth a Special Mention for Best Director at #NZWF22.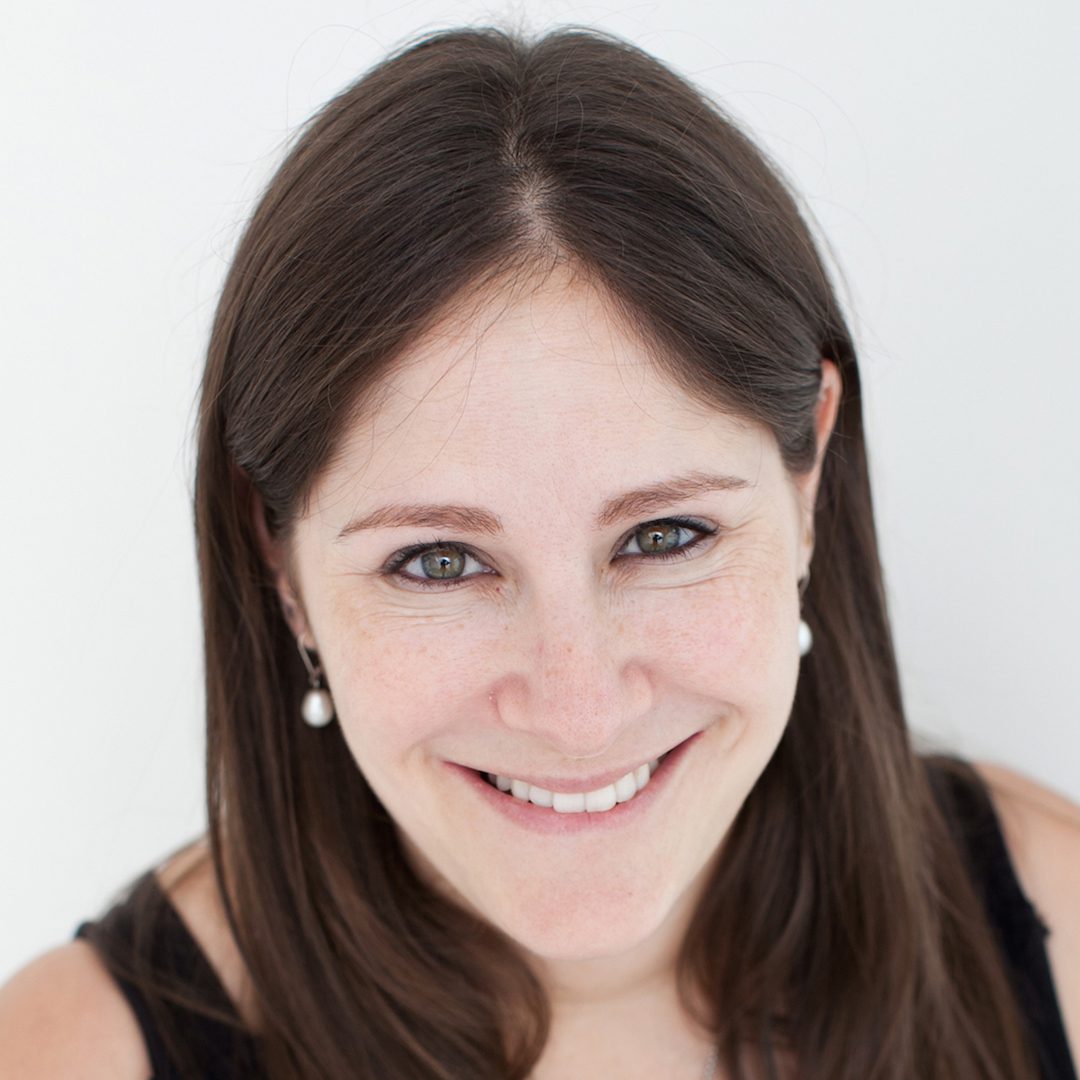 Lauren Corber
Lauren is an International Emmy-nominated producer and the founder/president of LoCo Motion Pictures.
One of Canada's leading digital content producers, Lauren has produced several comedy series for CBC including Canadian Screen Award winning, How to Buy a Baby, two seasons of My 90-Year-Old Roommate starring Paul Soles (Spider-Man) and The Communist's Daughter.
LoCo expanded into the youth market in 2018 with Kidscreen Award winning tween action/adventure series Detention Adventure (CBC Gem) that has sold in over 125 territories including the US (HBO Max), the UK (ITV) and Australia (ABC).
A recovering entertainment lawyer, Lauren is a member of the Board of Directors of the CMPA and an alumnus of the CFC Producer's Lab, NSI Totally Television, Bell Media Executive Producer Accelerator Lab & Banff Spark. She has been a panelist at several events including Prime Time, All Access, and the Toronto Screenwriting Conference to lend her unique expertise on producing in the digital space.
How to Buy a Baby played #NZWF20. Season 1 of Detention Adventure won a Best Show award at #NZWF19. Season 2 was an awards finalist at #NZWF21 and the third season plays #NZWF22. The Communist's Daughter earned two Special Mentions and won Best Actress at #NZWF21.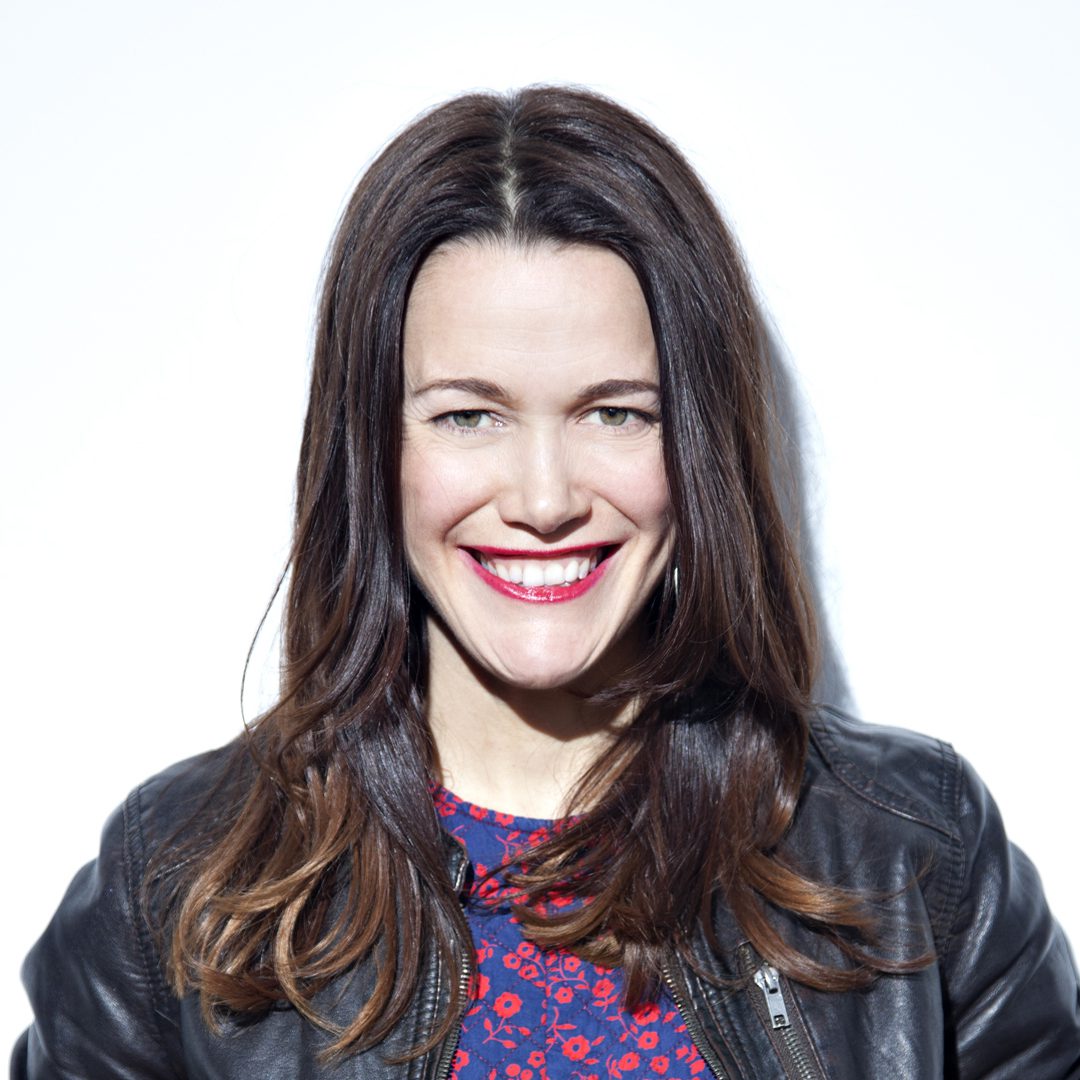 Leah Cameron
Toronto-based writer and director Leah loves telling awkward, touching, human stories. Leah is the creator, showrunner, director, and EP on The Communist's Daughter, which is loosely based on her childhood. Set in Toronto at the height of the consumerist Reagan 80s, it's an homage to an era, a Marxist father and a city Leah loves.
Leah's other credits include serving as a story editor on season 2 of CBC drama Coroner and as a story editor and writer on season 3. Leah has also written and directed several shorts films (Subway Harmonies, Ninulla, The Lion Shadows) and story edited seasons 1 through 3 of Where Cool Came From (Stornoway Productions).
A graduate of The American Film Institute in Los Angeles, Leah first developed The Communist's Daughter through Women In the Director's Chair Story & Leadership Program. The half-hour pilot for TCD was shortlisted for Sundance Episodic Lab.
The Communist's Daughter earned a Special Mention for Leah at #NZWF21 as Best Director, also picked up a Special Mention for Best Show and won Best Actress.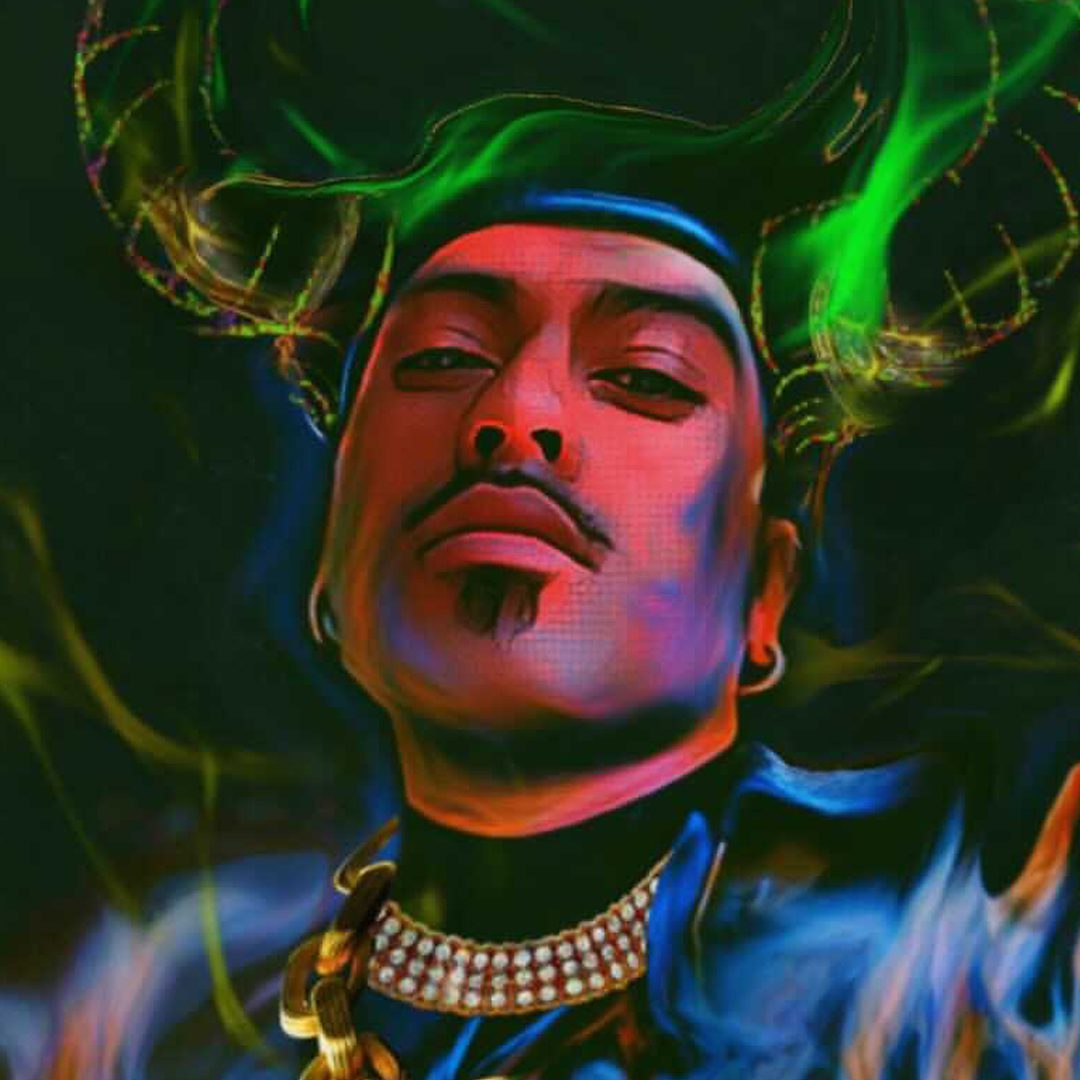 Mario Faumui
Mario Faumui is a multi-dimensional artist whose work crosses many platforms including dance, theatre, digital, film and TV. "The heartbeat of my work has always been bringing the flavour of Urban Pacific communities to the forefront, and bridging a path for new-age Nesian voices to the screens and stages especially voices of the MVPFAFF+ communities."
After scoring his first gig as a Presenter on the Polyfest TV series (2009) and graduating from the Pacific Institute of Performing Arts (2010) he became a Writer & Director for TVNZ 2's Fresh. His work in media includes content producing for Tiki Lounge Productions producing & directing the online series The F Word. His first Virtual Reality experimental film Fan Girl played ImagineNative (Toronto) and the WINDA Sydney Film Festival.
In 2021 Mario directed his first drama, short Teine Sa as part of a Pacific anthology series for Prime Television. He then went on to direct The Panthers for TVNZ.
Mario is currently in production for the Manalagi doco-series on Sunpix, the first series of its kind which pivots around stories of Pacific Rainbow champions in Aotearoa whose work, contributions and value are not fully known or understood well in mainstream and Pacific communities.
The F Word was an award winner at #NZWF16, Fan Girl a finalist at #NZWF19, Mario earned a Special Mention in a Best Director category at #NZWF21 for Teine Sa.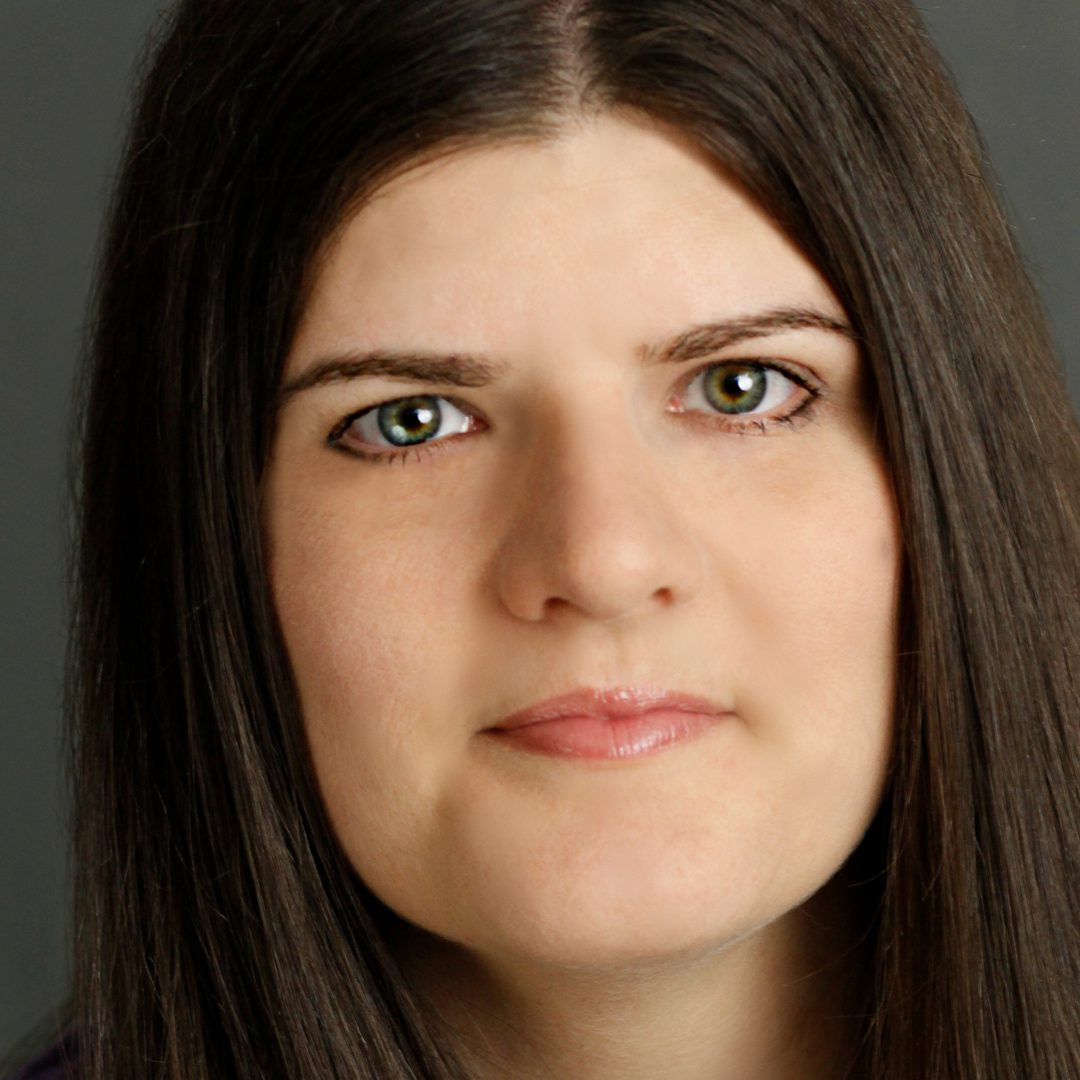 Melissa Malone
Melissa Malone is a filmmaker based in NYC/NJ and is extensively trained and experienced on camera and in theater. On camera she can be seen with a strong supporting role in the feature film, At the End of the Day, and is a series regular in the digital series, Or So the Story Goes and Kith & Kin.

As a writer, her work can be seen brought to life in the series Or So the Story Goes, Block Watch, Kith & Kin, and the short film The Angry Man as well as the upcoming feature film, The Forest Hills.

In her spare time, she loves writing, traveling, camping, and running her production company Outtake Productions which she started with her wife.
Her selections at NZ Web Fest include Or So The Story Goes seasons Golden Rule and Knock Knock. Block Watch won our Best Writer Award and earned a Special Mention for Best Ensemble at #NZWF21. Kith & Kin was a runner-up in the Pitch Competition at #NZWF20, and is selected for #NZWF22.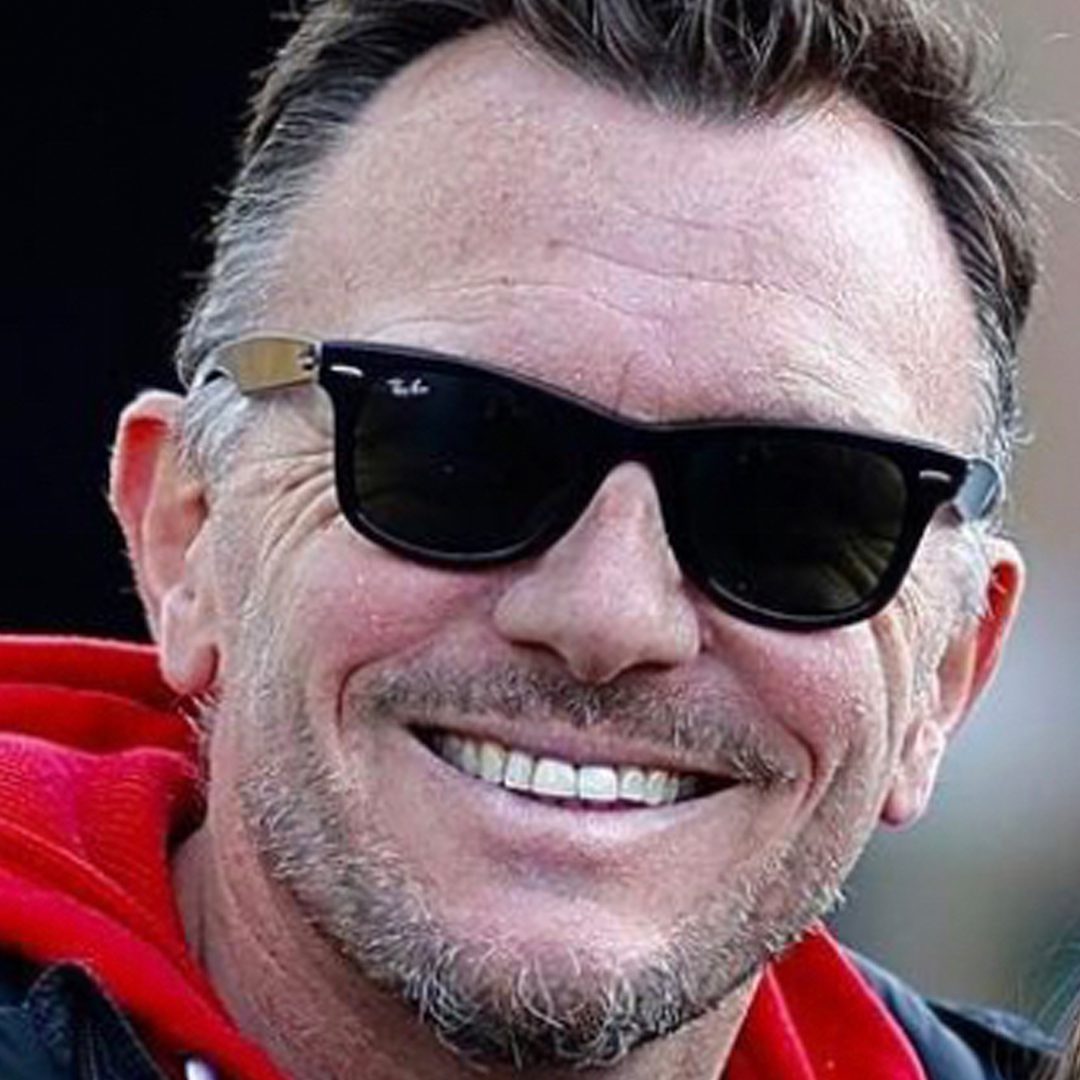 Quentin Lewis
Quentin has been making web series for YouTube and Amazon Prime for the last decade.
Quentin's credits include cinematographer, editor, writer, director, composer and digital animator. He was awarded Best Cinematography at Asia Web Awards 2020, Best Director at Rio Webfest 2020 and Best Director at Apulia Webfest 2019.
Quentin was the first creator from Brazil to submit to NZ Web Fest, and over the years his shows selected include Changes, Leme in Love, Macbeth King of the Favela, Magic of the Mermaid and The Adventures of Zé,
The Adventures of Zé earned a Special Mention at NZWF21. Quentin's Shakespeare by Half Light and his daughter Mari's show, Doctor Faustus, are selected for #NZWF22.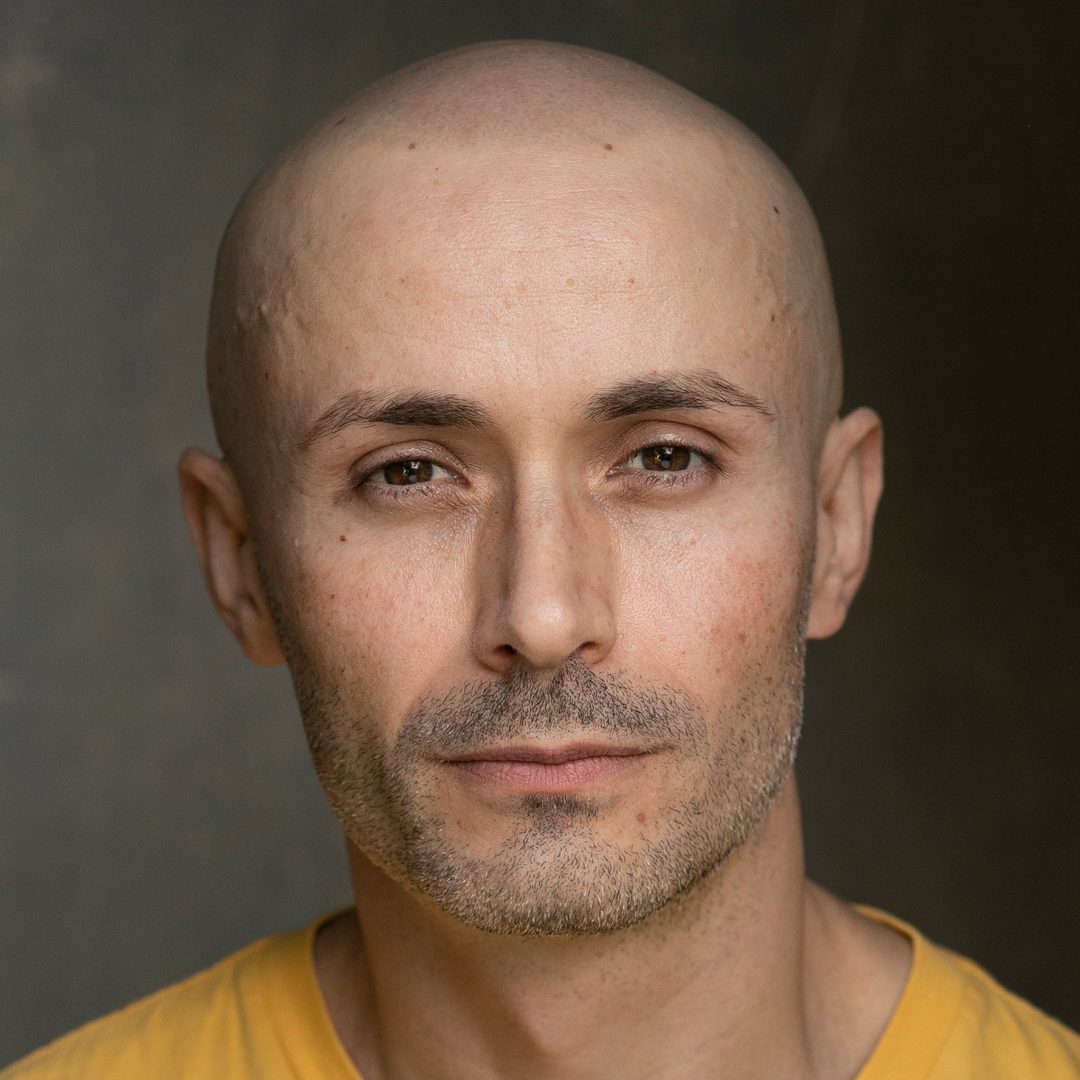 Roberto Nascimento
Roberto was born in Brazil and moved to New Zealand 20 years ago. In Aotearoa, he worked at a Blockbuster Video Store (when those were a thing), then as an actor in theatre and film – for the past 12 years he has worked as a director and producer of varied content – commercial, documentary and drama.
His award winning LGBTQIA+ Webseries Sui Generis has played in more than 30 festivals around the world, as well as Best Representation of LGBT Communities and Best LGBTQIA+ Series in the US.
Other important projects are his comedy web series The Adventures of Suzy Boon, winning a Best Comedy Script Award at the 2019 NZ TV awards – as the only independent project of the entire award ceremony. His short film Boyfriend is a winner of awards in NZ and the US and currently in development as a feature.
Roberto has a second feature film script in development, as well as working as a producer and director in NZ and Australia. Representation is a big thing, so one of his main passions is bringing authentic LGBTQIA+ stories to life.
Suzy Boon was an award nominee in NZ Web Fest in 2015 and 2018. Seasons 1 and 2 of Sui Generis were nominated at NZ Web Fest in 2017 and 2018. Roberto won our Best Director award in 2018. Boyfriend won our Best Pilot award in 2021. The third and final season of Sui Generis is selected for #NZWF22.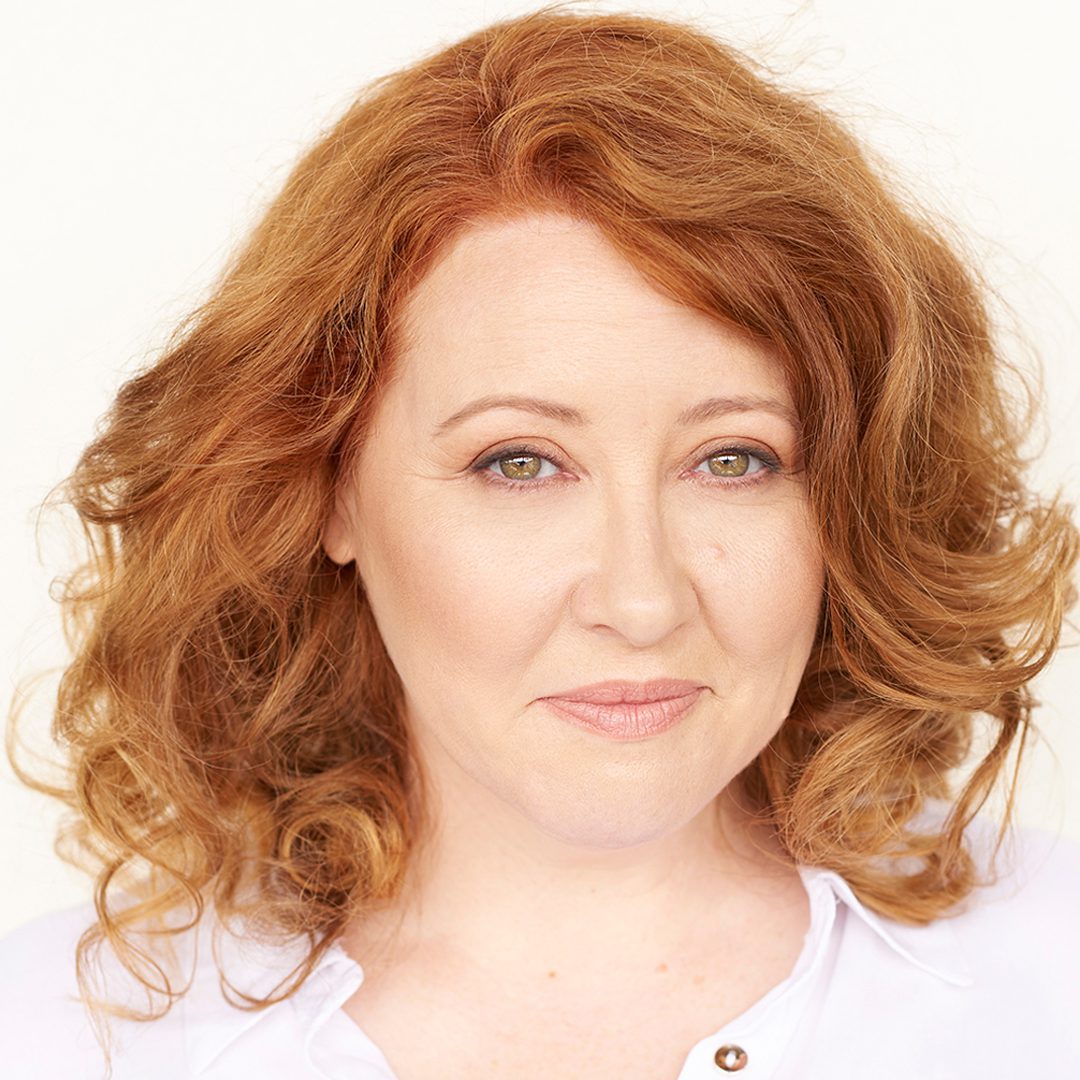 Sally McLean
Sally McLean is an award-winning actor, director, writer and producer whose acting credits include numerous Australian, UK and USA film and TV productions and over 30 theatrical productions. A graduate of The Actors Institute, London (UK), Sally's work behind the camera began with the BBC on strands such as Bookmark and One Foot In The Past before forming her production business Incognita Enterprises under the Honorary Patronage of Academy Award® nominee and multiple BAFTA Award winner, Sir Nigel Hawthorne.
She is currently Creator/Director and lead ensemble member of the critically acclaimed, multi award-winning series Shakespeare Republic, now in its third season.
Sally is on the Advisory Board for Melbourne WebFest, has been a Jury Member for the AFI/AACTA Awards (Australian Oscars) and ATOM Awards on several occasions as well as the New Jersey Web Fest.
Seasons of Shakespeare Republic played #NZWF17, achieving two award nominations, and #NZWF21, achieving a Special Mention for Best Actor and a win for Sally as Best Director. Sally's latest series, Walking Shadows, is selected at #NZWF22.
Sergio Kalili
Sergio lived his life behind the counter in the family's clothing store. After years of manufacturing and selling themed costumes, he created a project that worked with genuinely Brazilian characters. Thus, Liga da Mata (Forest League) was born.
The project is based on the protection and balance of the environment and the socio-environmental education that is so important today. Sergio wrote a trilogy that begins with Forest League – the Soul's Rebirth, which gave rise to a webseries addressing current issues related to the environment such as animal trafficking, ecosystem balance, among other subjects. Forest League has played at over 80 festivals and won 34 awards.
In 2019, Sergio worked with webseries creator Young Man Kang Man, to create a Brazil/South Korea branded series co-production. Sergio also founded the Brazilian Association of Digital Content Creators, DigitalBr, of which he is the current president.
In 2021 he was a judge at the Lima Webfest festival in Peru, and received the Michael Ajawke Jr award at the Asia Web Awards, an award given to some of the greatest webseries creators on the planet. Sergio is also an ambassador for Full Sail University in Orlando, Florida, United States.
Three seasons of Forest League have played NZ Web Fest, winning the Best Animation award in 2021.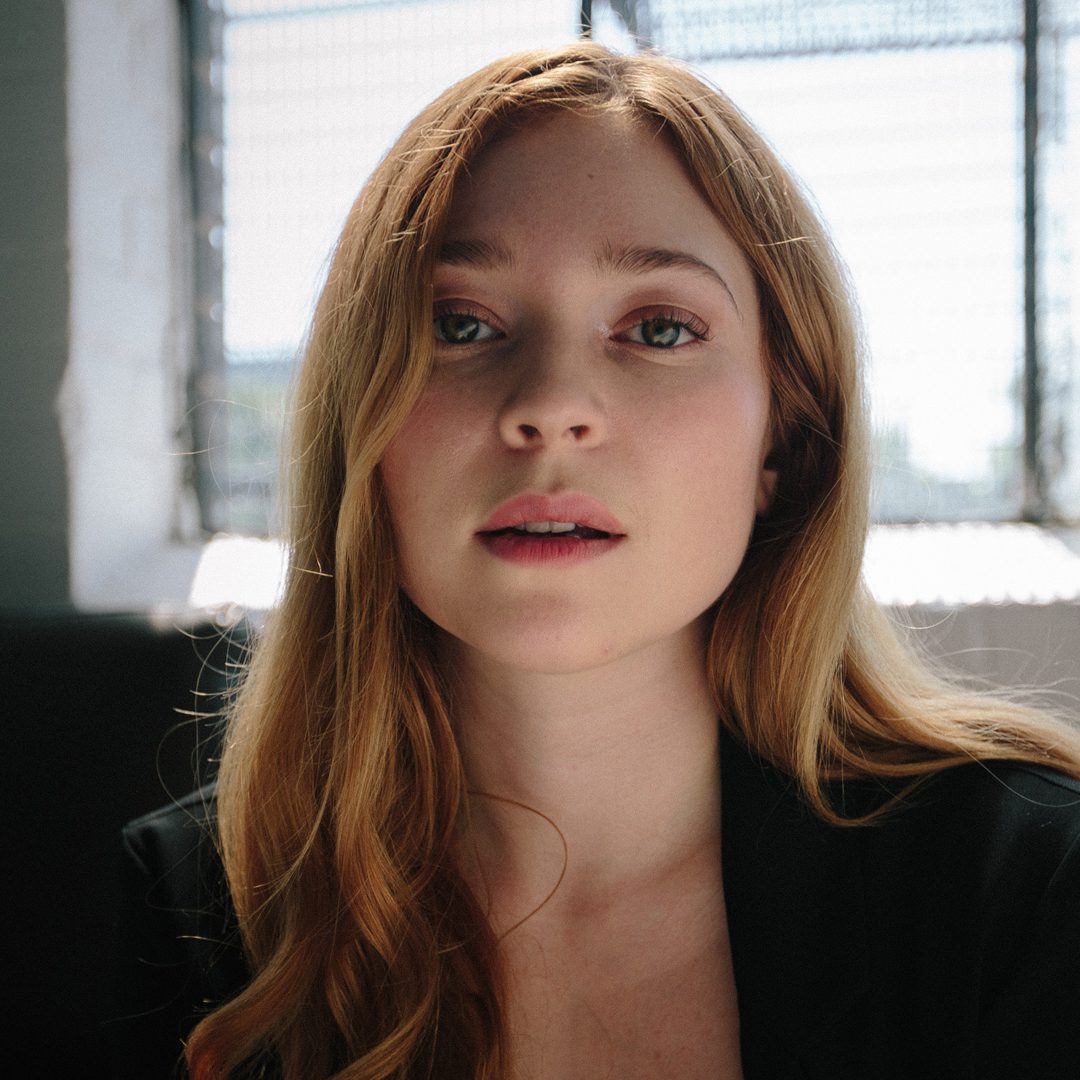 Sofia Banzhaf
Sofia Banzhaf is an actress and filmmaker who is best known for her roles in Closet Monster (2015), Black Conflux (2019) and the CBC Gem series The Communists's Daughter (2021).
Other film and television credits include SyFy's Bitten (2016), Retrograde (2022), and Reign (2017). In 2020 she was named one of Elle Canada's Rising Stars.
As a filmmaker, her short film I Am in the World as Free and Slender as a Deer on a Plain premiered at the 2019 Toronto International Film Festival where it was included in TIFF's annual year-end Canada's Top Ten. She stars in CityTv's upcoming Wong and Winchester as Sarah Winchester.
Sofia won a Best Actress award at #NZWF21 for her performance in The Communist's Daughter.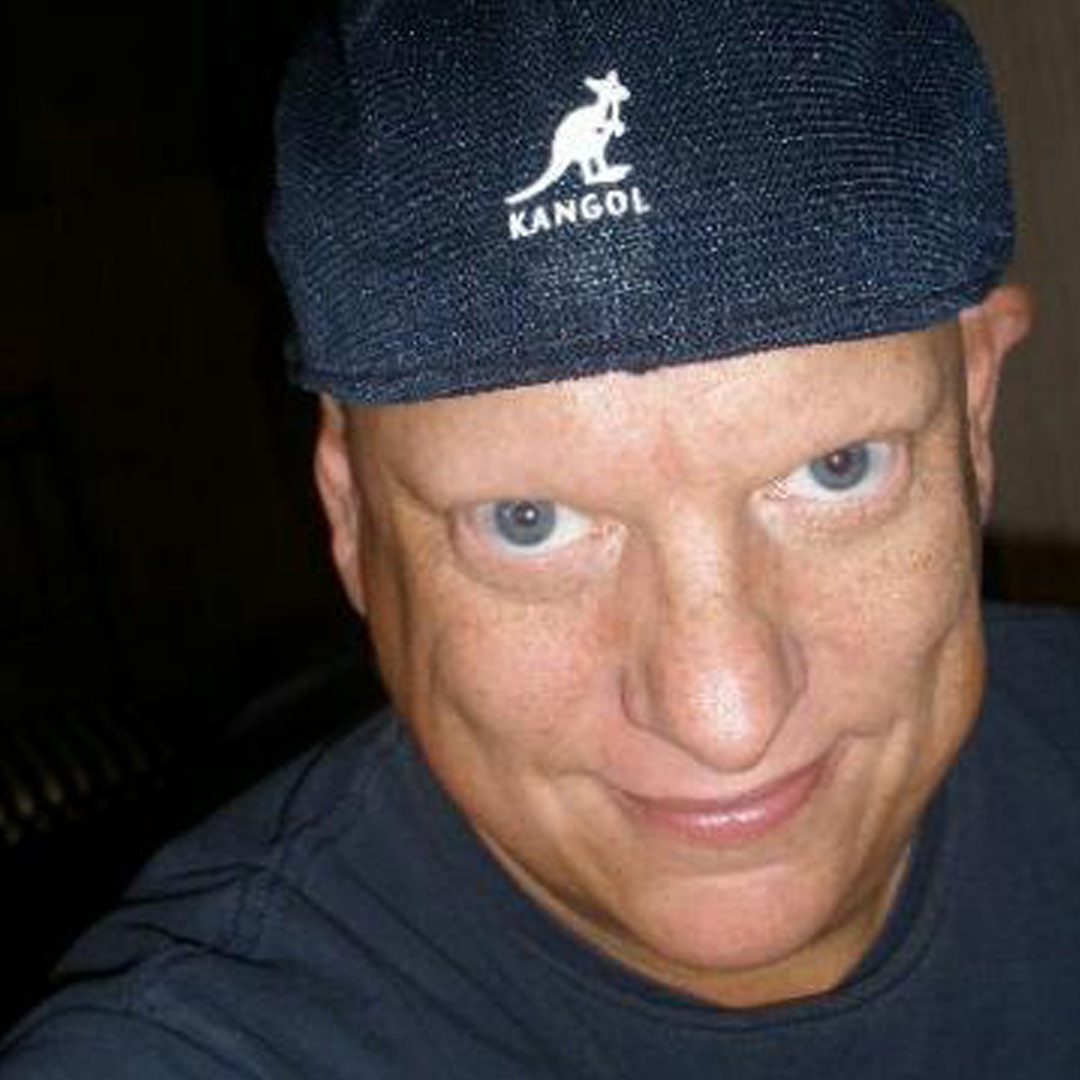 Steve Becker
Steve Becker is a writer, director & producer focused on dark comedies about redemption and fish out of water tales. He has worked on projects all over the world after starting out in finance & production at CBS Sports, both in studio and game sites.
He studied comedy at NYU, UCB & PIT and likes to field test his material in front of live audiences. His 1st feature film, Manhattan Minutiae, is a rock & roll romantic comedy streaming on Amazon. Steve just shot a 1 hr TV pilot based on the movie.
In addition, his 2 web series – the Brazilian comedy Brazzy Jazzy & the rocking musical, Lower East Asides, are winning festivals around the world.
Having lived in LA for 3 years & Brazil for 6 years, Steve and his Brazilian wife reside in NYC but flee to Rio to escape the worst of winter's fury.
Brazzy Jazzy won Best Pilot at #NZWF20. Lower East Asides earned a Special Mention at #NZWF21, and season 2 of the show is selected for #NZWF22.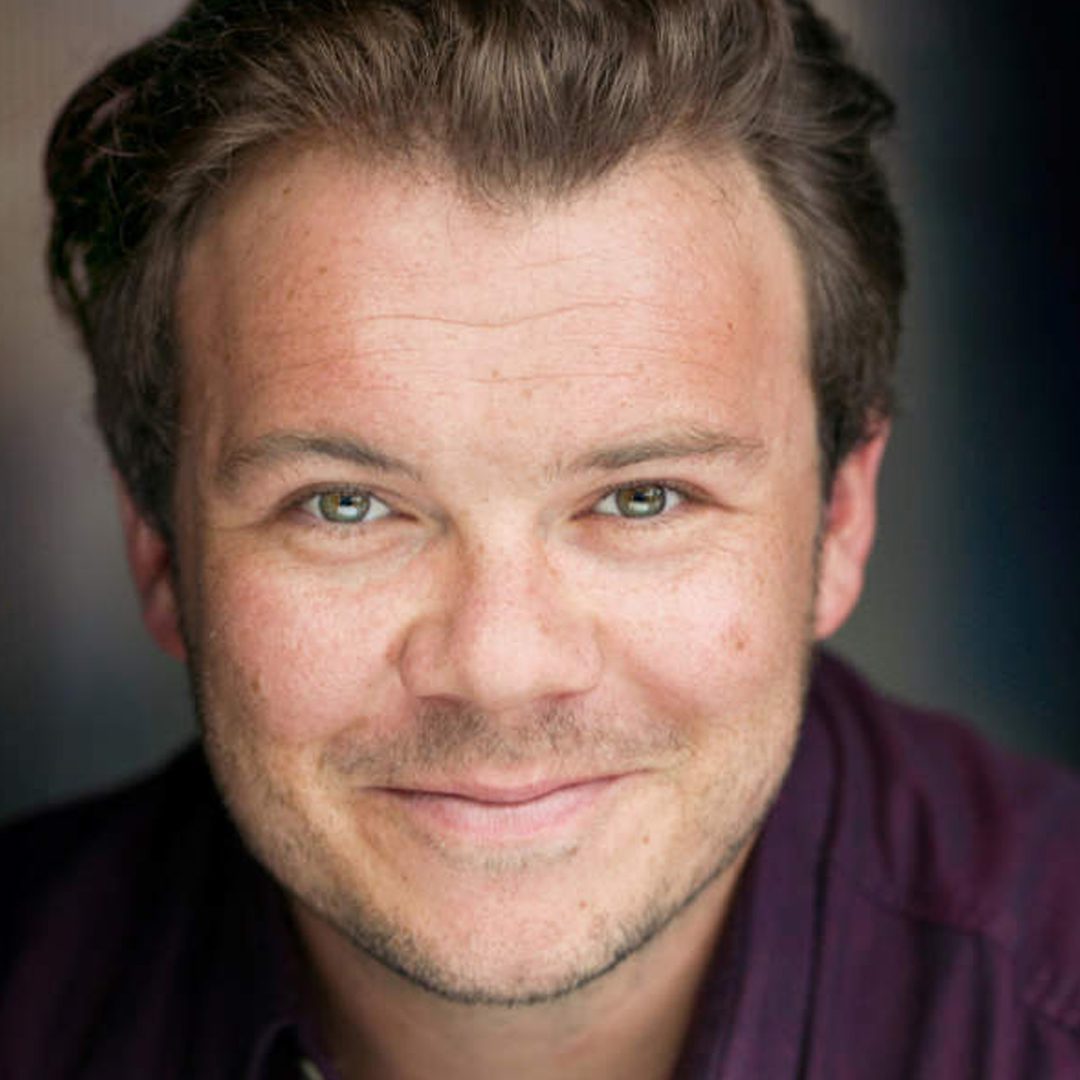 Travis Graham
Travis Graham is an actor, writer, director and one quarter of the Tiny Earl Production team. In 2018 he co-wrote and directed their first web series pilot Constance which was a finalist in the TVNZ New Blood competition.
Constance was also an official selection in the NZ Pilot Category at NZ Web Fest 2019.
The team's next offering – web series Joint Venture, which Travis co-wrote and directed, was selected for NZ Web Fest, the Sydney Lift-Off Film Festival 2021 and the Manchester Lift-Off Film Festival 2022.
Joint Venture earned Travis a nomination for Best Writer at #NZWF21. The show took a Special Mention for Best Ensemble.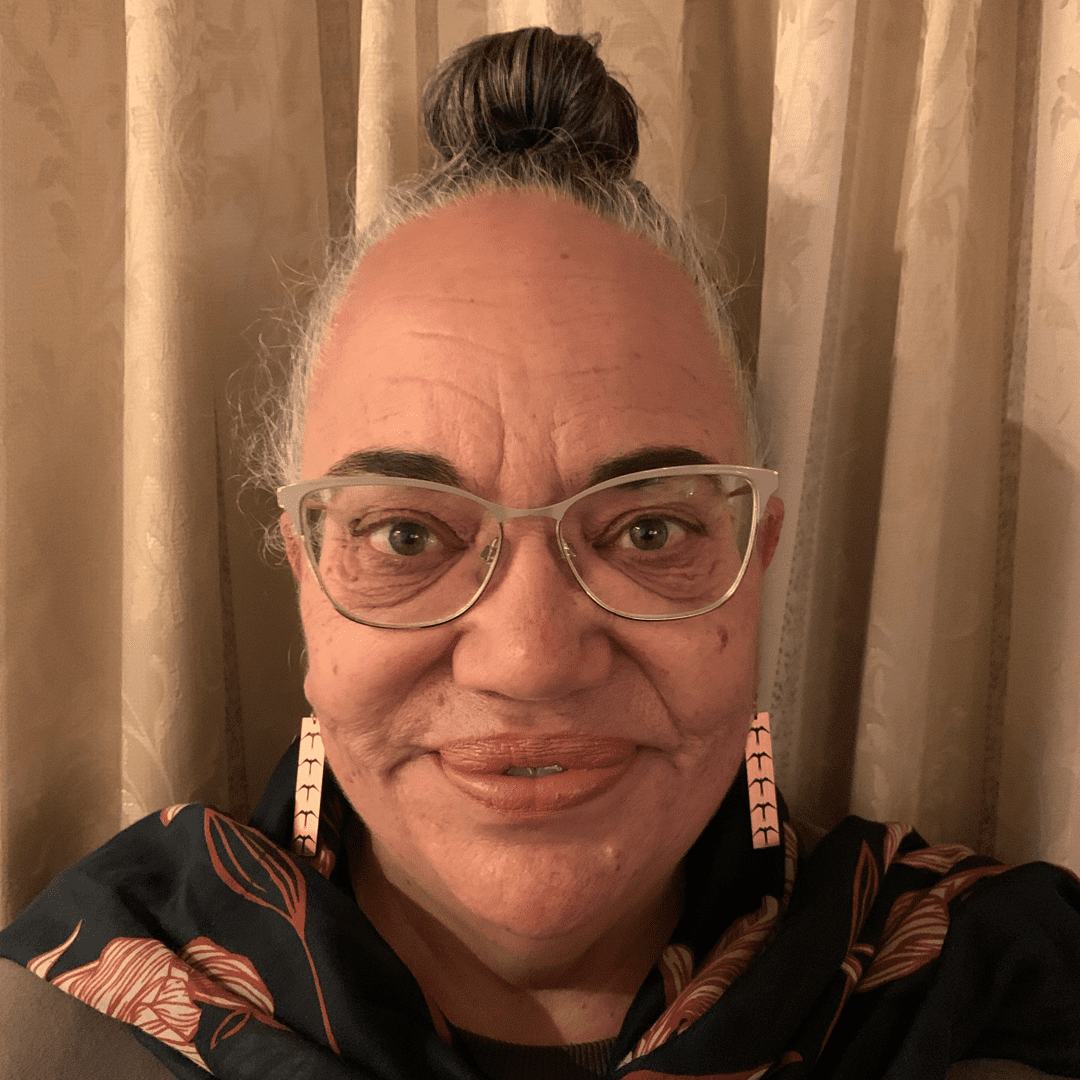 Viv Wigby-Ngatai
Viv is a 20-year veteran of the television/screen production industry in Aotearoa. She began her mahi in 1999 at Cinco Cine Film Productions Ltd. On the award winning reo Māori youth show, Tūmeke/Pūkana.
Viv has deliberately focused her efforts in the specific area of kaupapa & reo Māori screen production, passionate about the value of these projects within Aotearoa. Over the past five years, her focus has widened to encompass scripted and drama productions with a strong indigenous and local flavour.
She has co-created and produced a wide and varied genre of programming. Highlights include:
Kōrero Mai – A Māori language learning series (Winner of Best Māori Programme 2006)
Whānau – a short form drama series incorporating te reo Māori
What's Up With The Tumoanas – three-season reality series
Haka Nation – three-seasons of a magazine/music show
The Ring Inz – three-season scripted comedy
Kiingitanga – a three-part feature documentary series on the King Movement in Aotearoa (nominated for Best Māori Programme at the NZTV Awards 2017).
Line Producer credits include: Nights in the Gardens of Spain, Unsung Heroes of Māori Music, Head High. Associate Producer credits include: In Dark Places, (Winner of Best Feature Drama 2019 NZTV Awards) and Head High;
Head High – six-part drama series for TV3 (TX July 2020).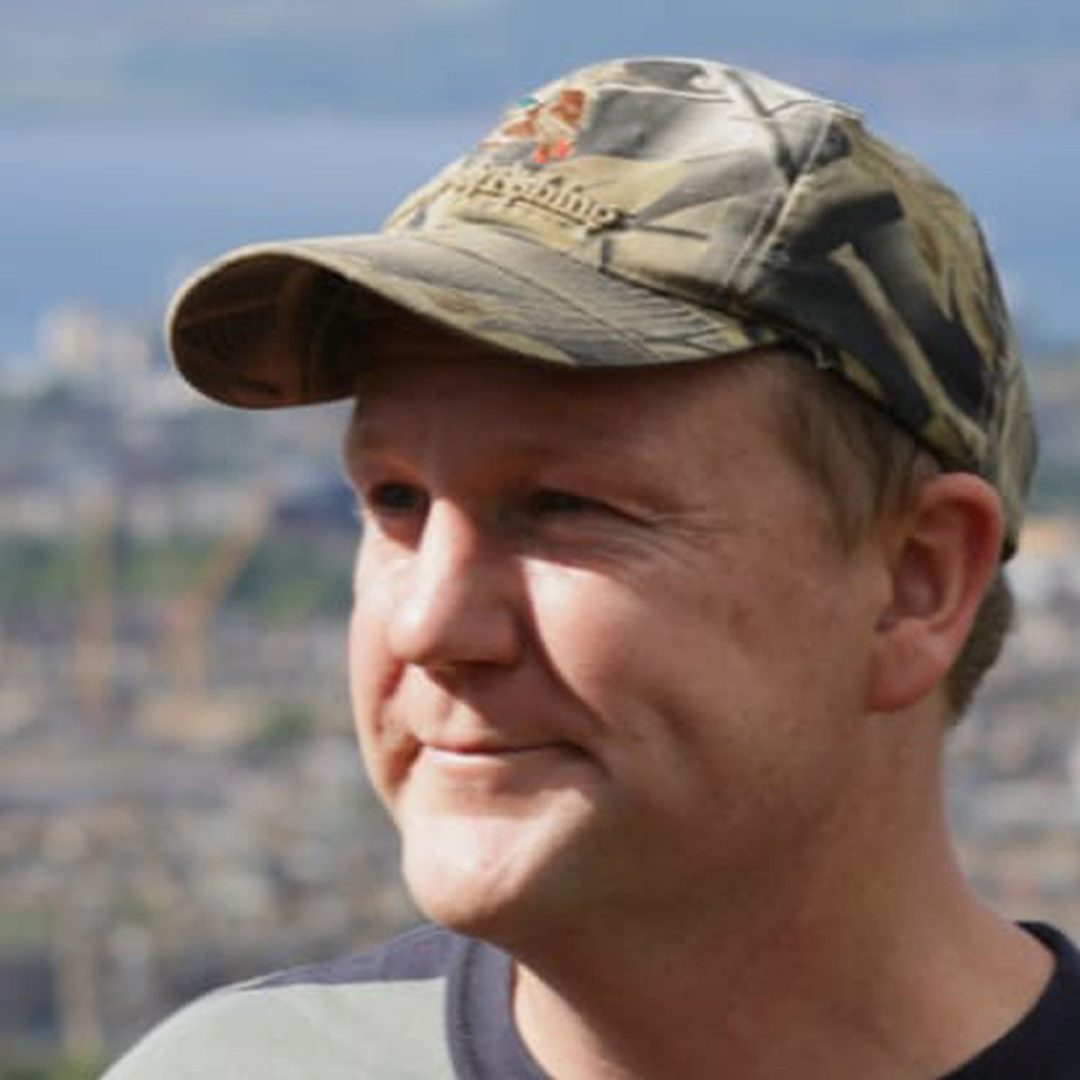 Will McKee
Will has been involved in heritage film making for the last 10 years, mainly specialising in social history stories. These have ranged from short biographical films to feature length documentaries.
The diversity and improvements of methodology over that time has been exciting to witness and be a part of. There are so many opportunities out there for factual story-tellers to express their craft and bring those prospects to our screens.
Season 1 of Will's Furthest Frontier received a Special mention at #NZWF21. Season 2 is selected for #NZWF22.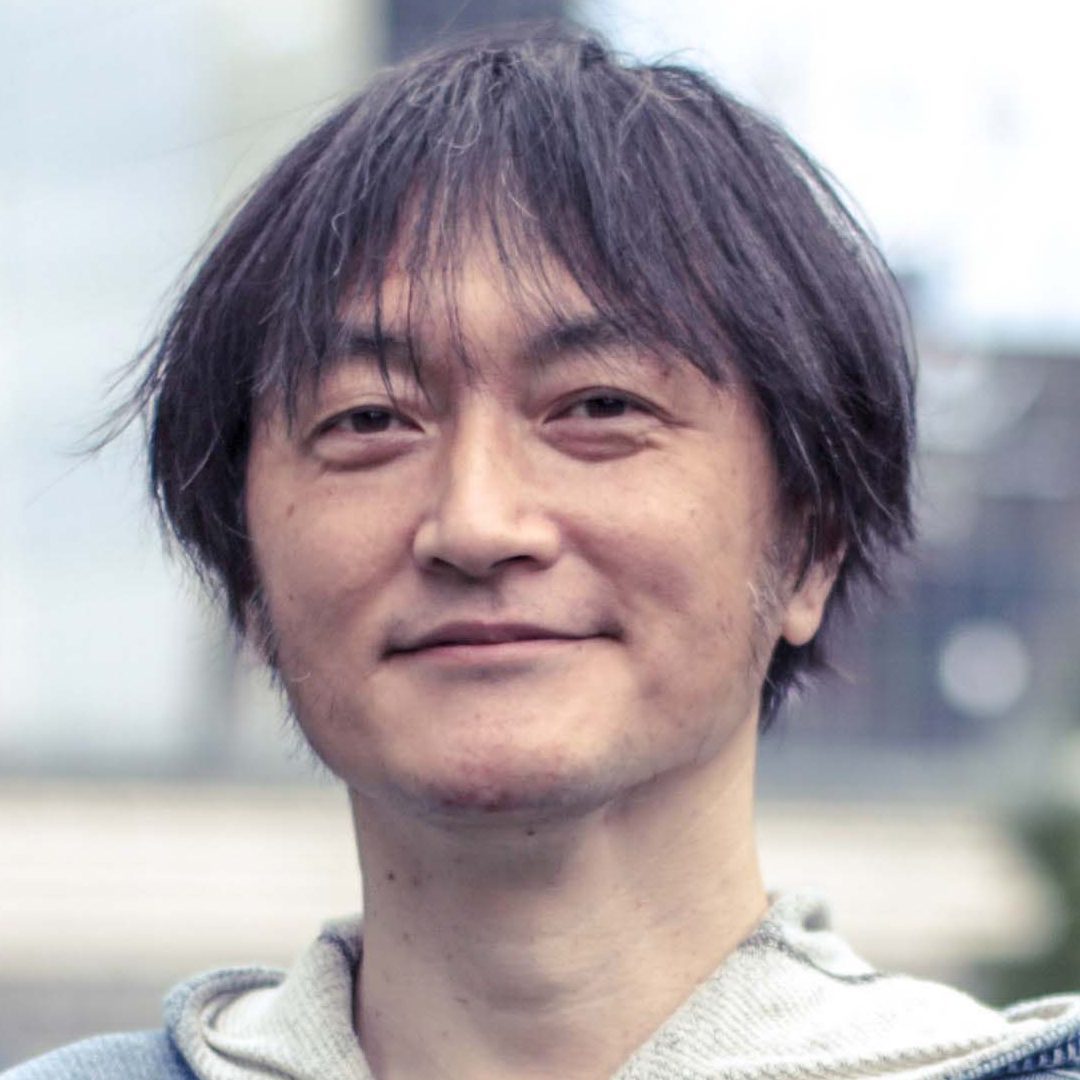 Yoh Komaya
After finishing the education up to high school in Japan, Yoh traveled to the United States, and got a BA in Cinema at San Francisco State University.
He started his career as a commercial film director at the production company in Tokyo.
While building his career by making TV commercials, web movies and TV programmes, he continued making independent short films, and finally a feature film, Ticket.
Always into comedies, Yoh wanted to make comedy series. In early 2020, he made a pilot episode of Like in Movies, and the series hasn't stopped since, being selected and awarded at international festivals including Slamdance, Geek Fest Toronto and over a dozen web fests.
Season 1 of Like in Movies received a Special mention at #NZWF21. Season 2 is selected for #NZWF22.