JURY MEMBERS
Thanks to everybody who's taken part in judging our award nominees in 2023.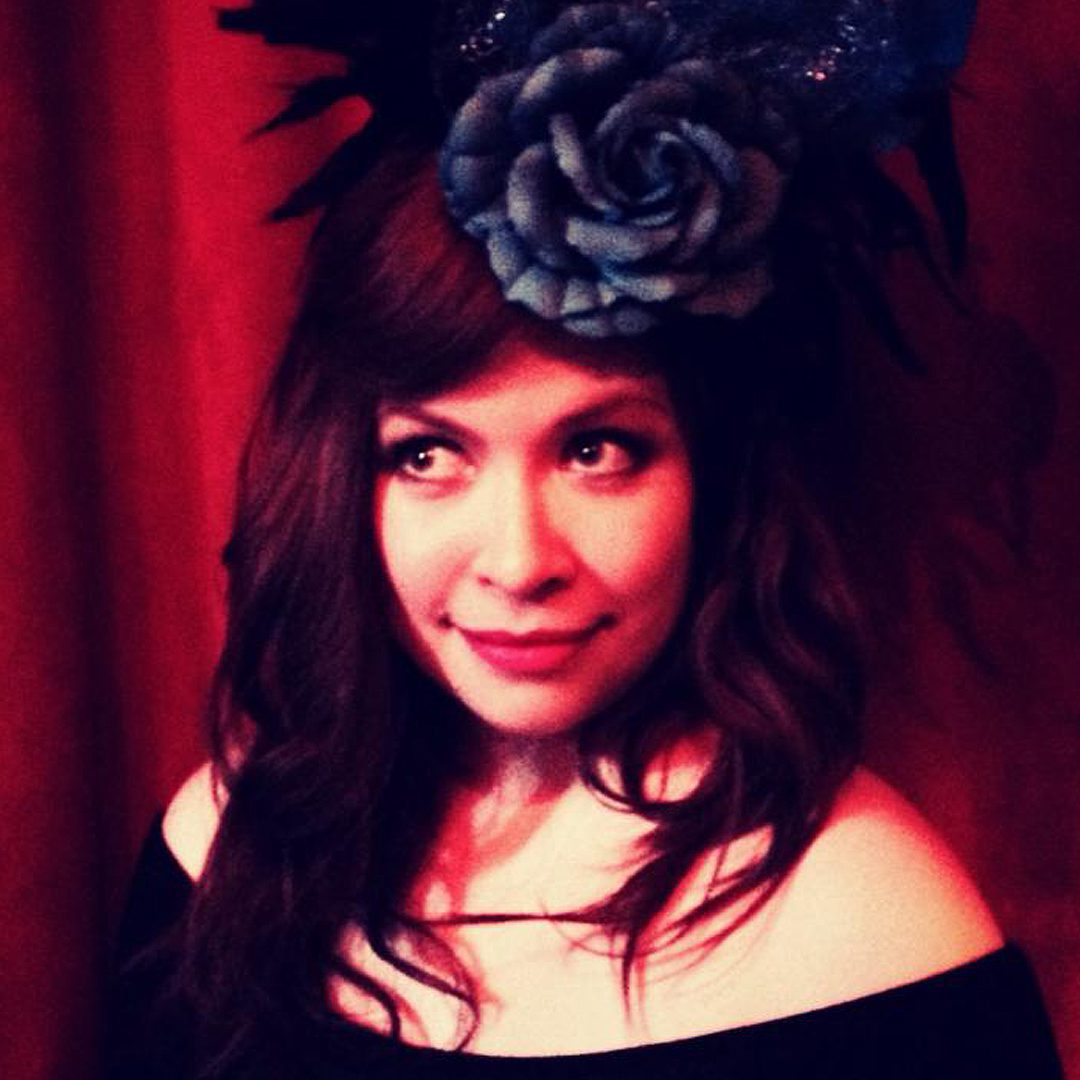 Ali Silva
USA
Ali Silva, a New York City-based actor, producer, director, and sound designer, is the "Ma" to Gustavo Rodriguez's "Pa Fireside" as co-creator of Fireside Mystery Theatre.

For the company, she serves as producer, director, host, actor, and audio post-production/sound design lead.

Classically trained at Drama Studio London, UK, and NYU Tisch, she has performed on stages in NYC and regionally, off-Broadway and in Shakespeare festivals, and as a voice-over artist.

Ali and Gus were honoured to win the #NZWF22 award for Best Direction of an International Fiction Podcast for Fireside Mystery Theatre's All Night Radio.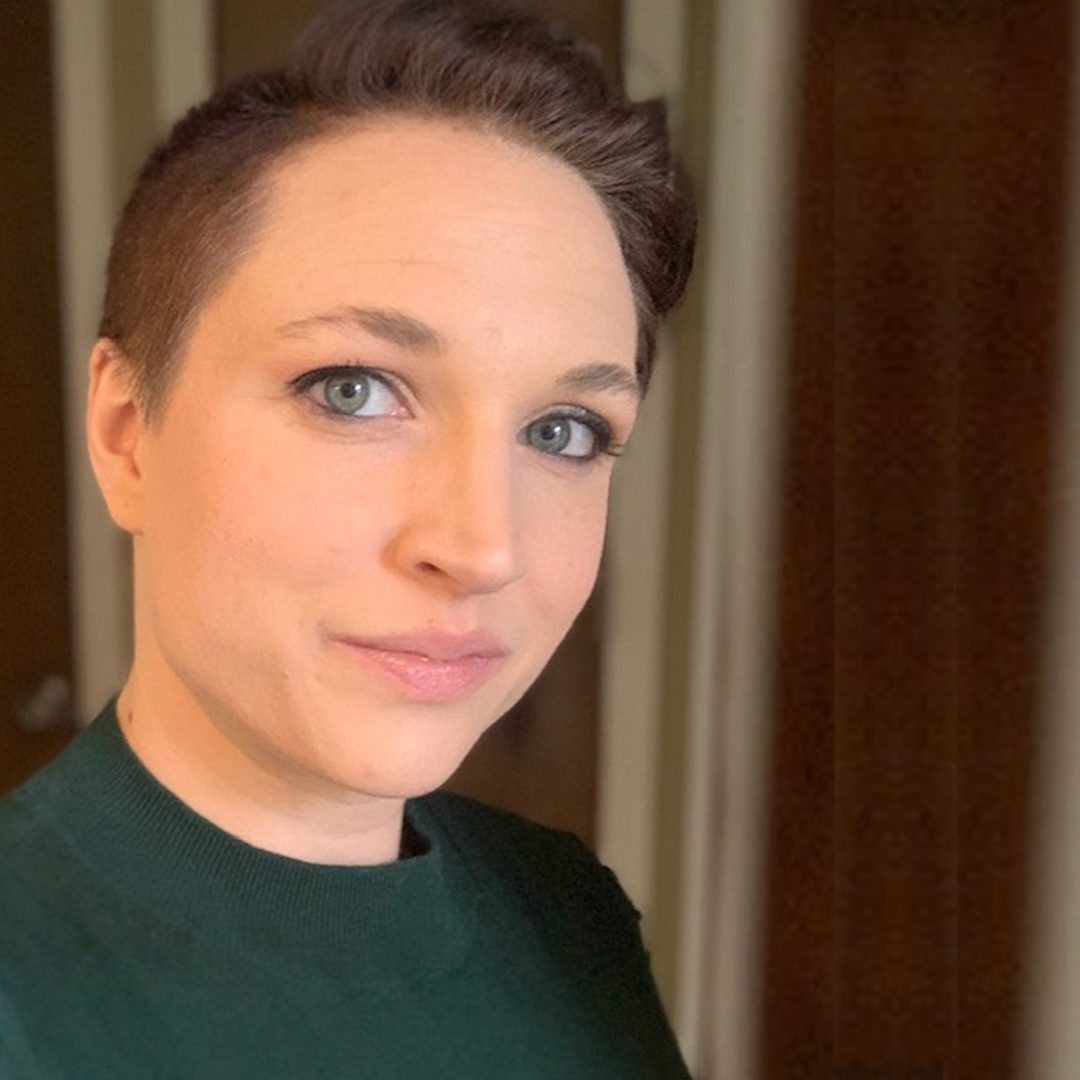 Angie Morency
USA
Angie Morency went to school for theater and film in New York at the American Musical and Dramatic Academy.

She loves all forms of storytelling and is grateful she was introduced to voice over. She has recorded audiobooks, commercials, corporate videos and VO for film and theater productions.

She has been nominated multiple times for her performance in the audio drama, Sister Zombie, A Memoir by Anna Applebee, which received 2 Special Mentions at NZ Web Fest last year.
.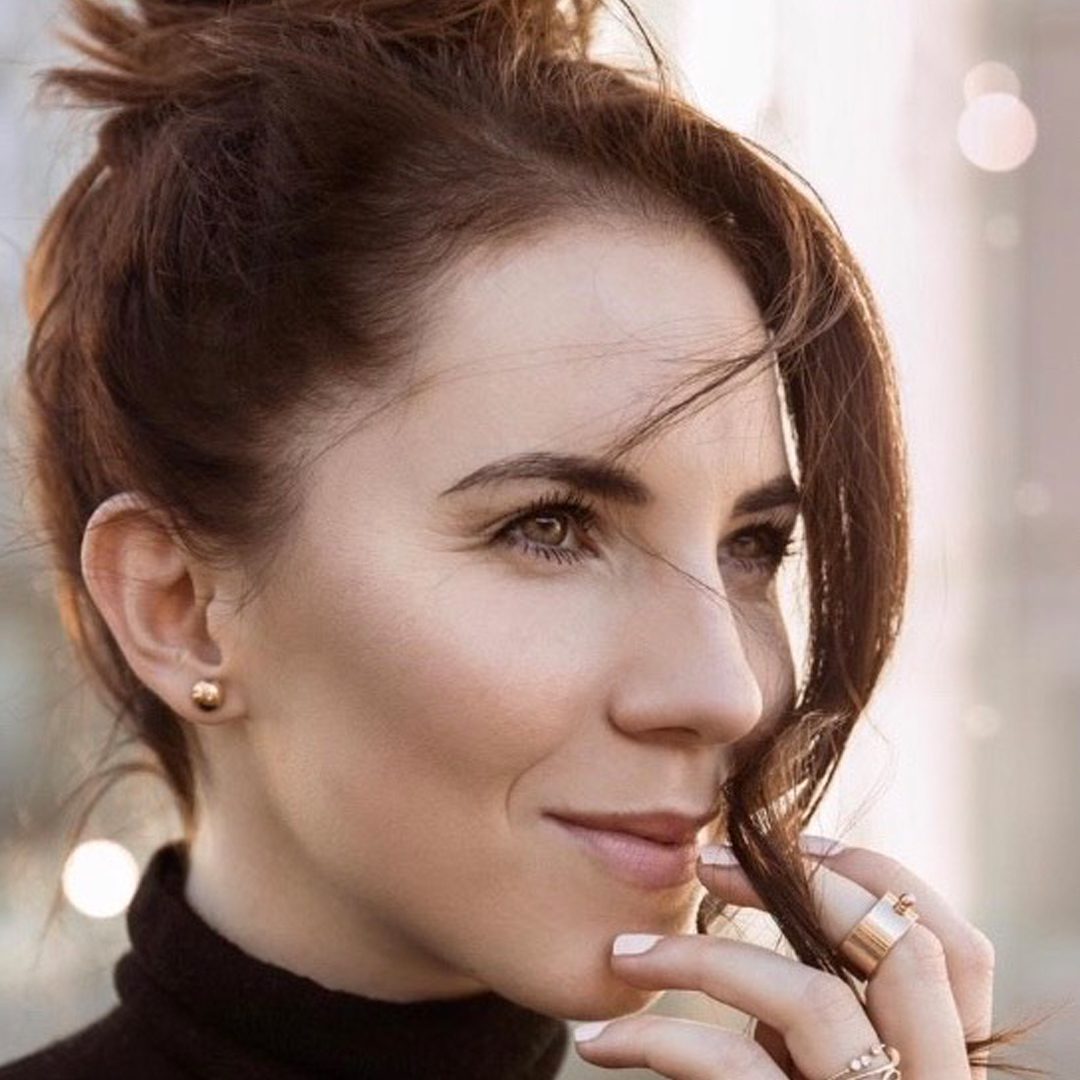 Anna Schollerova
Czech Republic
Anna Lucie is an award-winning actress with an experience from theatre, TV, web, film as well as commercials.

Anna won her first award at the 2019 Seoul Web Fest in the Best Actress category for her role of Sofie on the mystery-com web series Whisper Naked Shadow, for which she also won Best Actress in Comedy in New Jersey Festival and Best Actress at the Moonwhite International Film Festival.

Most recently, in 2022 Anna has also won the Best Actress in Scifi award for her role of SKRZ 33 on Clearly Human at the New Jersey Webfest.

Anna lives in Prague, Czech Republic.

Whisper Naked Shadow earned a Special Mention at #NZWF21 in the Best Ensemble category.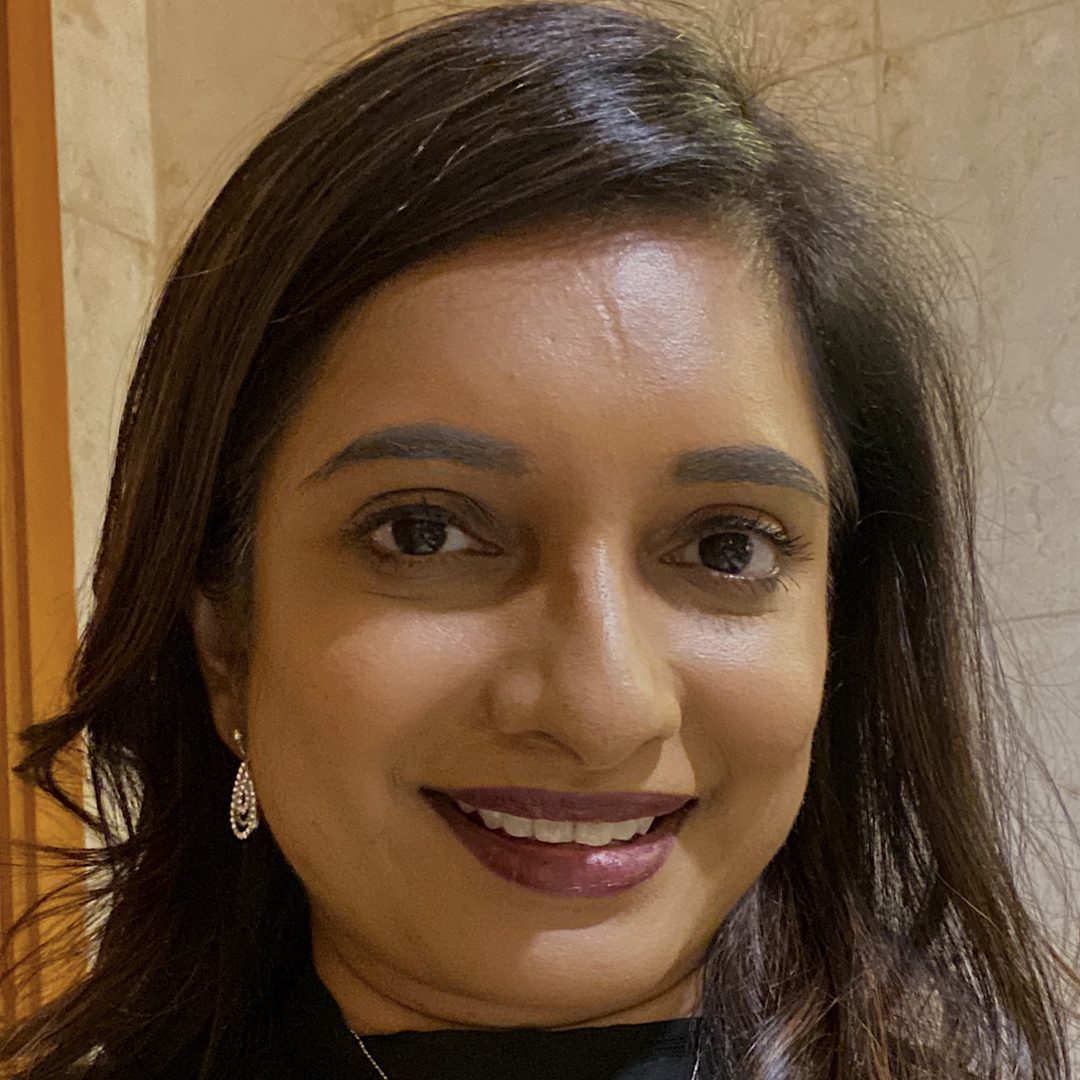 Audrey Anthoney
Singapore
Audrey's 20 years in Singapore's media industry has seen her involved in various roles from casting, assistant directing to producing. Audrey had worked on several milestone long form series (now on Netflix Growing Up, Phua Chu Kang and Money) before bringing her talents to the commercial world. Focusing on her passion for producing she's worked campaigns for clients like Singapore Airlines, VISA, Audi and many more.

As Executive Producer and partner at Protagonist by M, Audrey supervises all in-house productions from narrative and factual content to local & regional short form productions (for TV, Government agencies, Ad agencies and Global MNC clients). With knowledge of management, producing and marketing, Audrey has been key in developing the company's success and its pursuits into the international arena.

Key projects in the last 5 years include: TV series Avenue 14 and It Will Never Happen Here, short film Devouring, Documentary Series Brothers in Arms and web series Korban.

In 2021, in the midst of the pandemic, Audrey also managed to complete a British Film Institute Producer's Mentorship Programme in collaboration with Singapore's IMDA, and connected with many local and international producers.

Audrey was the producer for 2022's Korban / Sacrifice, which won accolades for Best Actress and Best Cinematography at the NZ Web Fest 2022.
Caris Vujcec
USA
Caris Vujcec is an award-winning American-born actress, writer, producer and director of Mediterranean descent. With a career spanning Broadway, television and original content creation, as a storyteller and filmmaker, she has a passion for narratives highlighting dynamic, powerful and vulnerable, multi-faceted female leads.

Caris created, wrote, executive produced, co-directed and solo-directed, and leads the cast in the international award-winning digital series, The Pepper Project.

Having recently garnered the Best Actress Award at the 2022 Los Angeles Web Festival, with Pepper: Ricochet winning Best Suspense Thriller Mystery as well, Caris is recognized as an actor and indie-creator of note in the global arena.

The Pepper Project series, having screened to much acclaim at numerous festivals and in competitions worldwide, ranked the #1 U.S. digital series in the 2021 Web Series World Cup, #7 World.

Caris' Pepper: Ricochet earned a Special Mention in the Best Actress category at #NZWF21.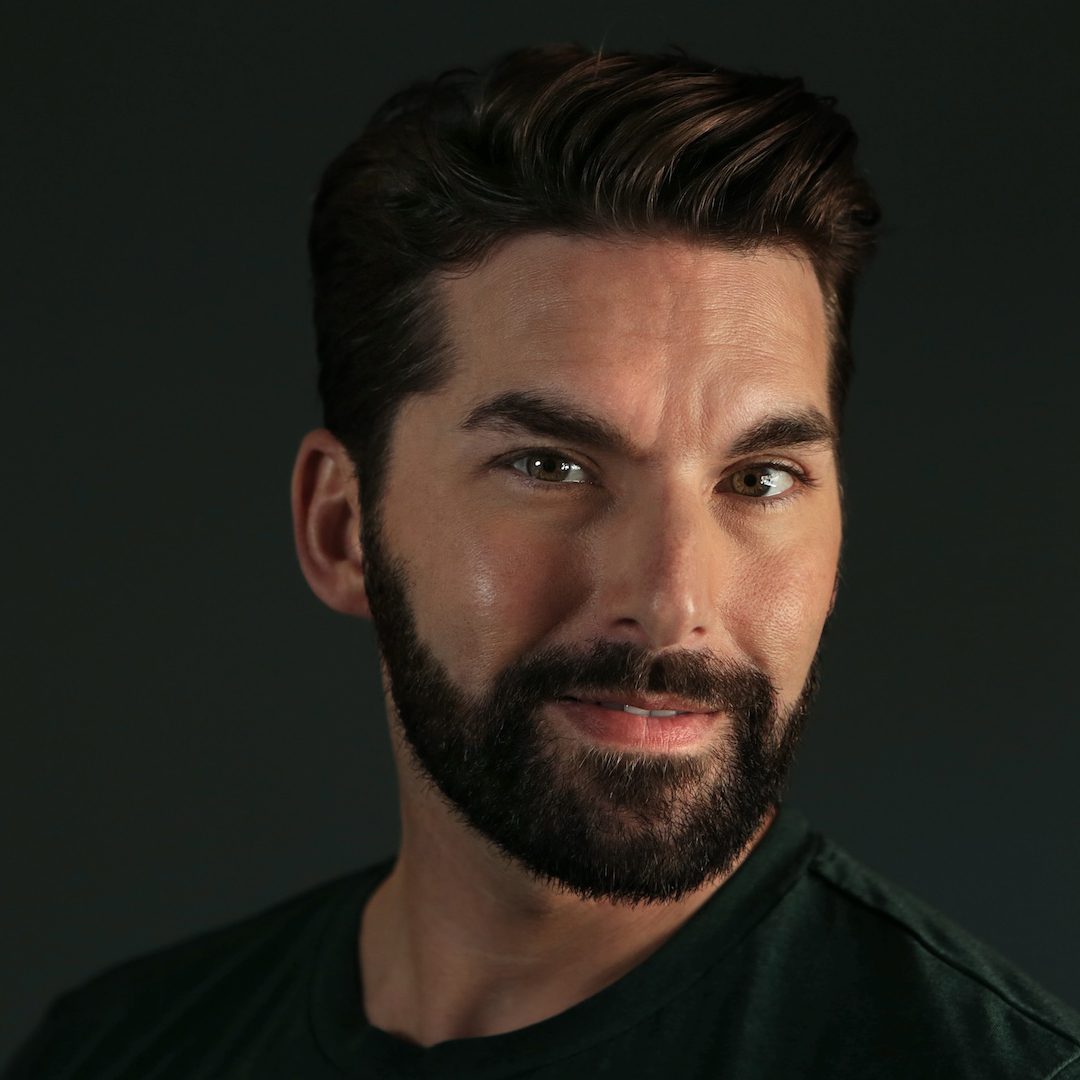 Charlie David
Canada
Charlie is a producer/director and CEO of Border2Border Entertainment which produces and promotes a unique brand of award-winning, critically acclaimed film, television and digital projects for diverse, underserved audiences made by people with lived experience – women, 2SLGBTQ+ and people with disabilities as key participants in what Border2Border Entertainment creates.

He has been selected as the Canadian Filmmaker in Focus by the Kashish Film Festival in Mumbai, India, an invited guest of the Canadian embassy in South Africa to share his documentary on HIV+ youth, executive produced the documentary film Beyond Gay: The Politics of Pride; a global look at pride celebrations and winner of multiple awards including the HBO Best Doc award at the Miami International LGBT Film Festival. 

Border2Border Entertainment is a certified supplier and member of the Canadian Gay & Lesbian Chamber of Commerce, the Academy of Canadian Cinema & Television, the Canadian Media Producers Association and a signatory producer with ACTRA.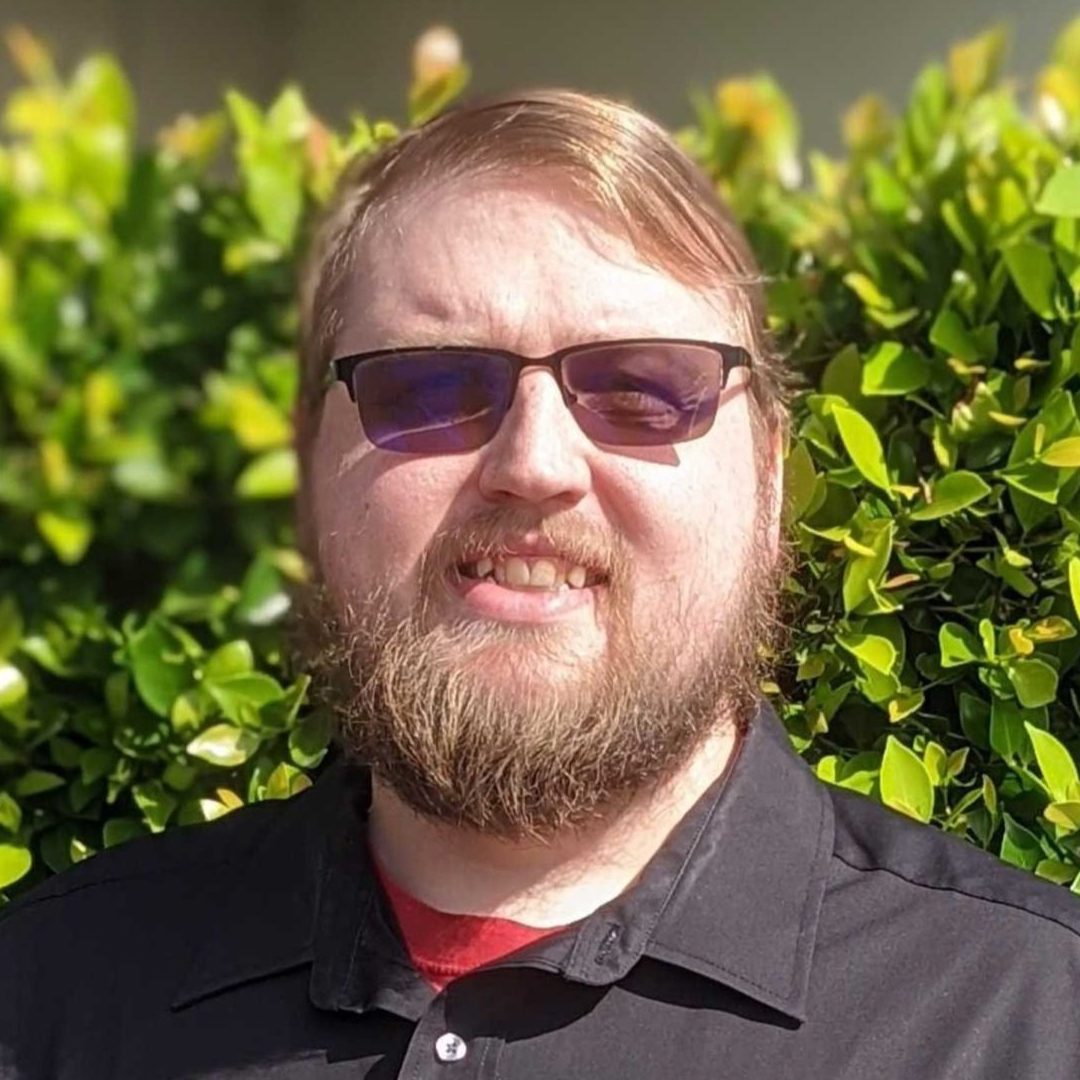 Colin Kelly Rodriguez
USA
With a passion deeply rooted in audio fiction, Colin has been immersing himself in the world of sound since he won an iPod in a raffle at the age of 14.

A multifaceted talent, he debuted as a voice actor in 2008, a writer in 2009, and a sound designer in 2011.

Over the years, he has collaborated on multiple productions, each experience teaching him something new about the intricacies of sound and storytelling.

When Colin isn't engrossed in the world of audio, he's likely crafting complex Excel formulas or working on the latest innovative idea that has sparked his imagination.

Colin and Erin Kyan won a Best Director award at #NZWF22 for their work on Someone Dies in this Elevator.
Corey Pfautsch
USA
Corey has been heavily involved in the Indie podcast community for going on five years now. During that time he's listened to hundreds of different shows, interacted with several of their creators and crew, and gotten to see what goes into making a quality podcast.

He's also currently the director of the Podcast Nexus Discord server which aims to bring creators and listeners together in one place as well as give creators a space to get advice, give advice, and discuss their shows..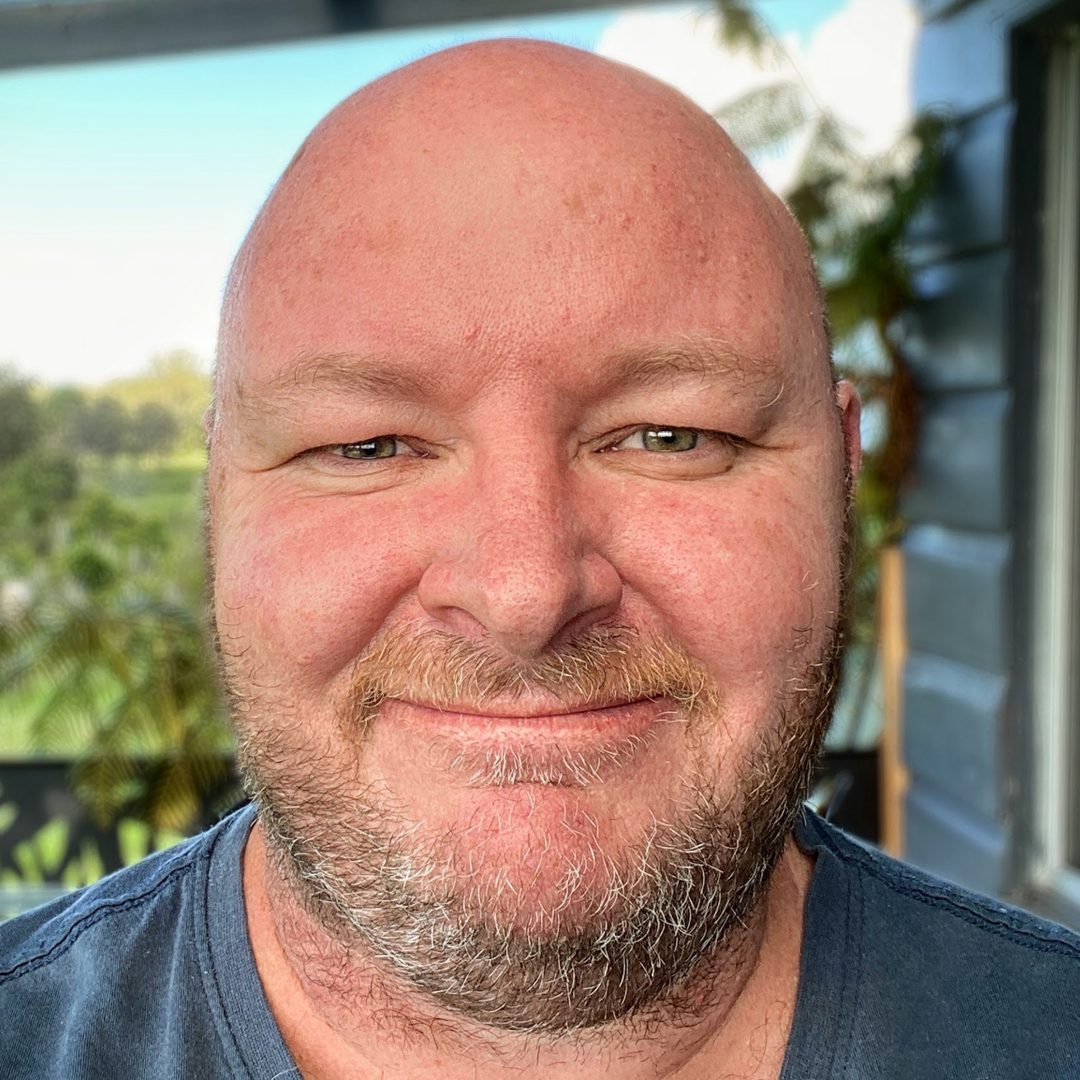 Dave Post
Australia
Dave is an audio producer who started his career in sound aged 15, recording and editing programs for radio broadcast.

Over the last 37 years he has worked with some of the biggest names in Australian radio, writing and producing (and occasionally voicing) comedy segments and creative imaging for just about every network in Australia.

These days he and his mate Jacq create the award-winning fiction podcast Tales from Three Corners. It's a labour of love for them: Jacq writing and voicing the short stories, and Dave working on the sound design and final mix.

Dave consumes podcast content daily, and is always looking for new additions to his playlist.

Tales from Three Corners has garnered international attention from podcasting festivals worldwide, and has won awards at several international festivals, including NZ Web Fest and NZ Podcast Awards.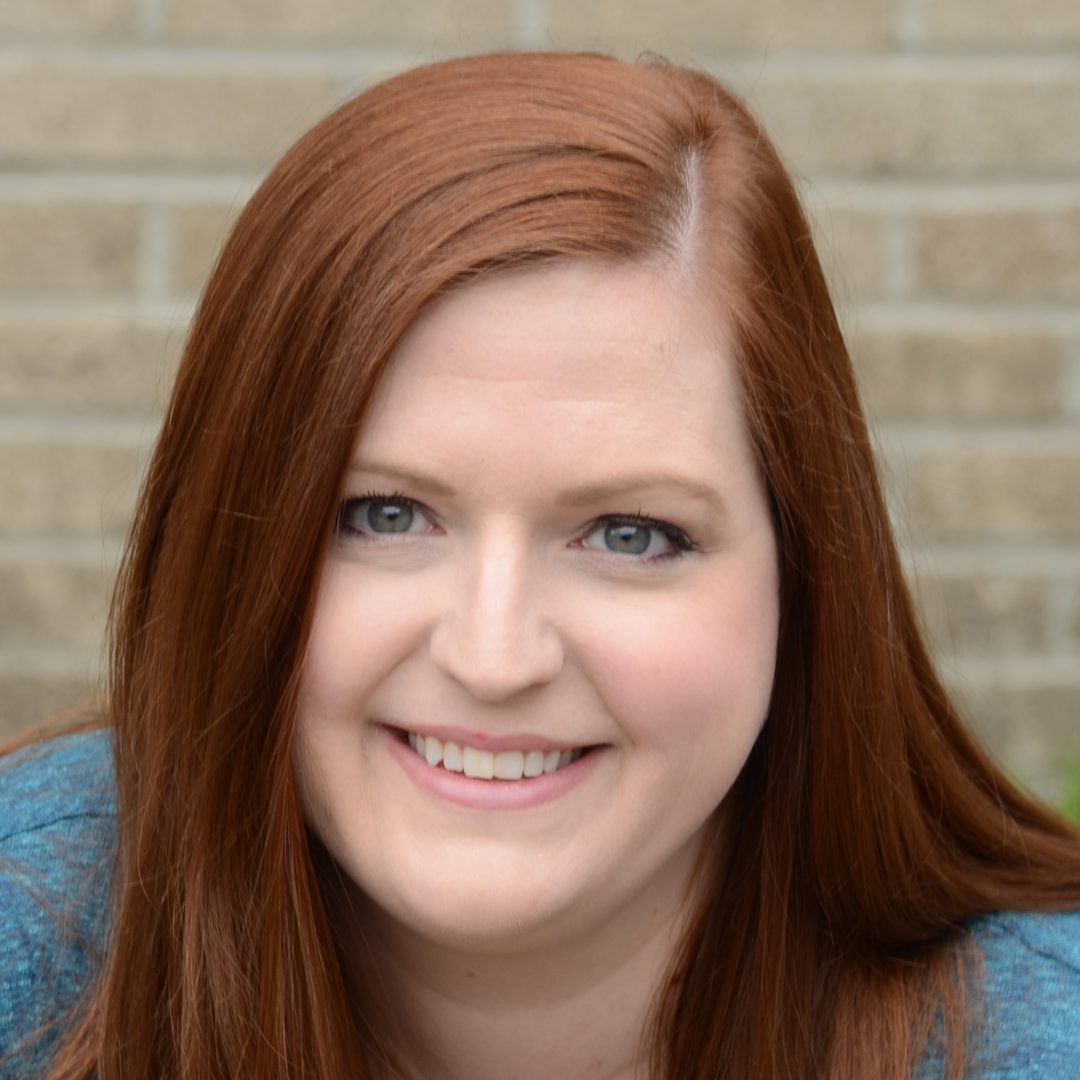 Diann Gogerty
USA

Diann studied acting at Palm Beach Atlantic University and the University of Alabama at Birmingham. She has appeared in films including The Angry Man, Assisted Suicide and God's Law. She is most well known for her role as a series regular on the web series, Or So the Story Goes and Block Watch.

Most recently Diann has joined Outtake Productions as a producer and worked as a producer and assistant director for the new series, Kith & Kin. She has also taken on new roles with Outtake Productions including director and writer for upcoming projects. 

In her spare time she enjoys spending time with friends, camping, relaxing, and going on adventures with her husband and sons – they just welcomed a new baby boy into their family. 

Previous selections at NZ Web Fest include Or So The Story Goes seasons Golden Rule and Knock Knock. Block Watch won Best Writer and earned a Special Mention for Best Ensemble at #NZWF21. Kith & Kin was a runner-up in the Pitch Competition at #NZWF20, and was selected for #NZWF22.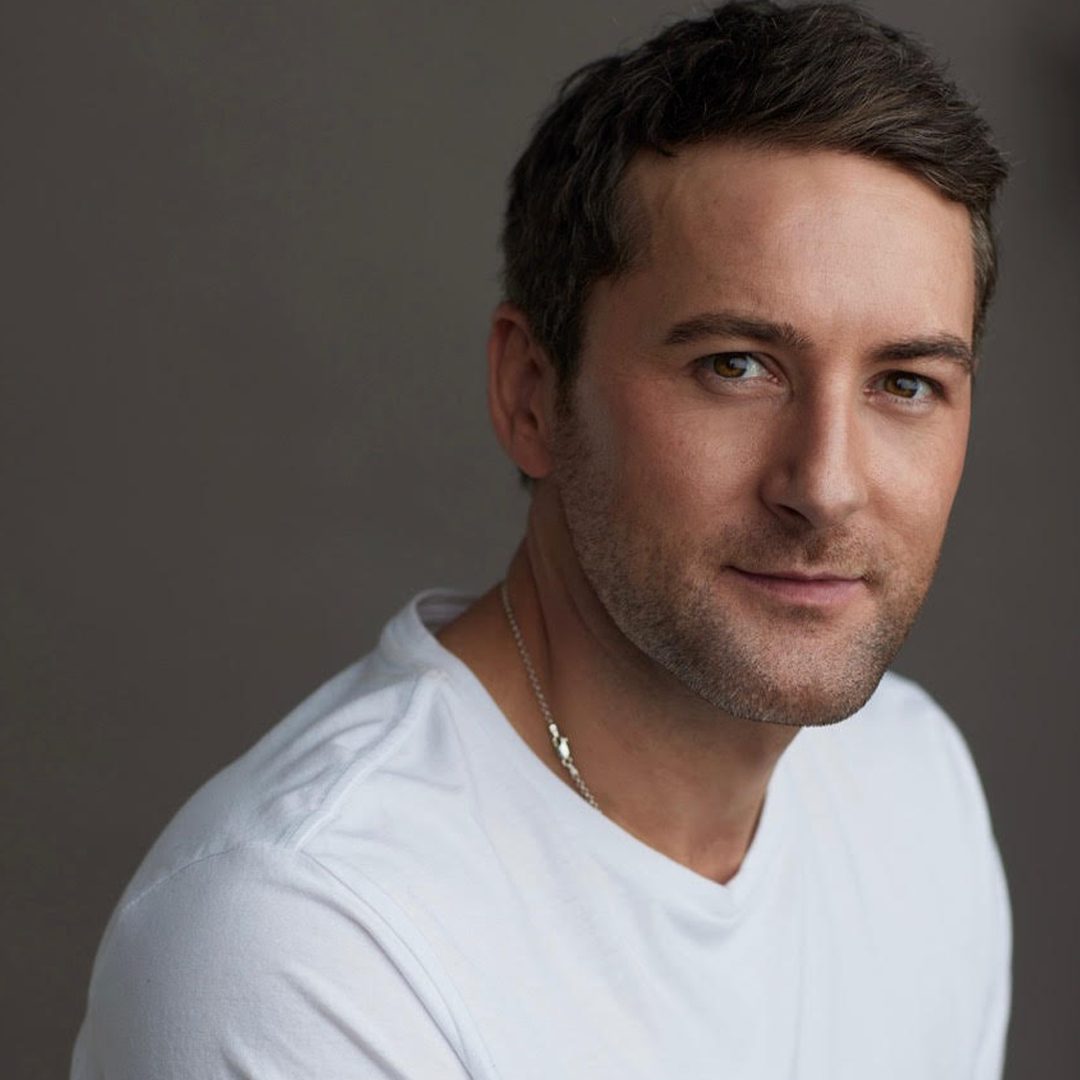 Emmett Skilton
New Zealand

Emmett is a New Zealand-born actor and director. He has worked on over 60 productions in film and television.

Most people recognise him as the young God-in-the-making, Axl Johnson, from The Almighty Johnsons, Sam Giancana in Making Of The Mob, and most recently, Coach Ed Orgeron in Dwayne Johnson's comedy series, Young Rock.

Through his work in front of the camera, Emmett has gained a passion for writing, directing, and producing. He's directed more than 120 episodes of the New Zealand drama, Shortland Street; the film Thirteen Suspects, written by The Almighty Johnsons' co-creator, Rachel Lang; the series Retribution written by Oscar Kightley; and International award-winning shows, Auckward Love and Millennial Jenny, which he also produced and starred in..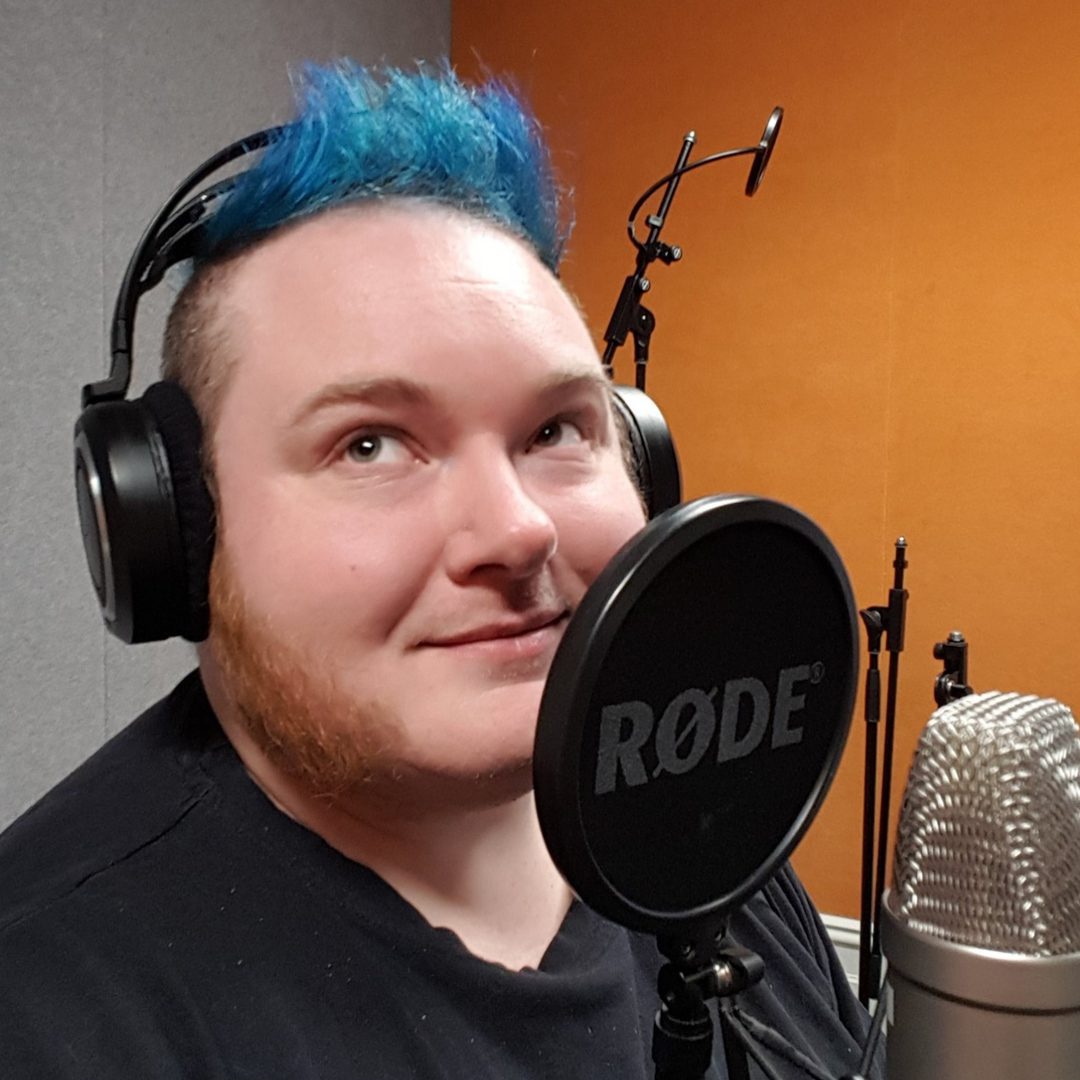 Erin Kyan
Australia

Erin Kyan is a disabled, queer, trans man living in Melbourne, Australia. An artist with a passion for all things strange, intense and emotional, he creates work in a variety of formats from zines to podcasts to poetry on stage.  His work explores the breadth of human experience from the wet and visceral darkness that lurks within us to the bright and shining hope and power of love and community.

Together with his partner Lee, Erin is half of Passer Vulpes Productions, a podcast production house in Melbourne, specialising in audio fiction.  Producing high quality, critically acclaimed and uniquely Australian shows, Passer Vulpes Productions creates everything from sweet romance to science fiction, from years-long serials to two minute shorts. He wears a lot of hats with Passer Vulpes Productions – as writer, producer, director, editor, sound designer, and so much more.  

Accessibility is a huge focus for him in his podcast work, and all the Passer Vulpes Productions shows are made with care towards accessbility at every step, from including access for disabled team members during production to making sure every episode has captions available on YouTube at release. He has also taught podcast accessibility on a mentorship level, as well as presenting at conferences and universities, to help current and future producers grow their own understanding of accessibility as well as improve the accessibility of their work.

Erin and Colin Kelly Rodriguez won a Best Director award at #NZWF22 for their work on Someone Dies in this Elevator.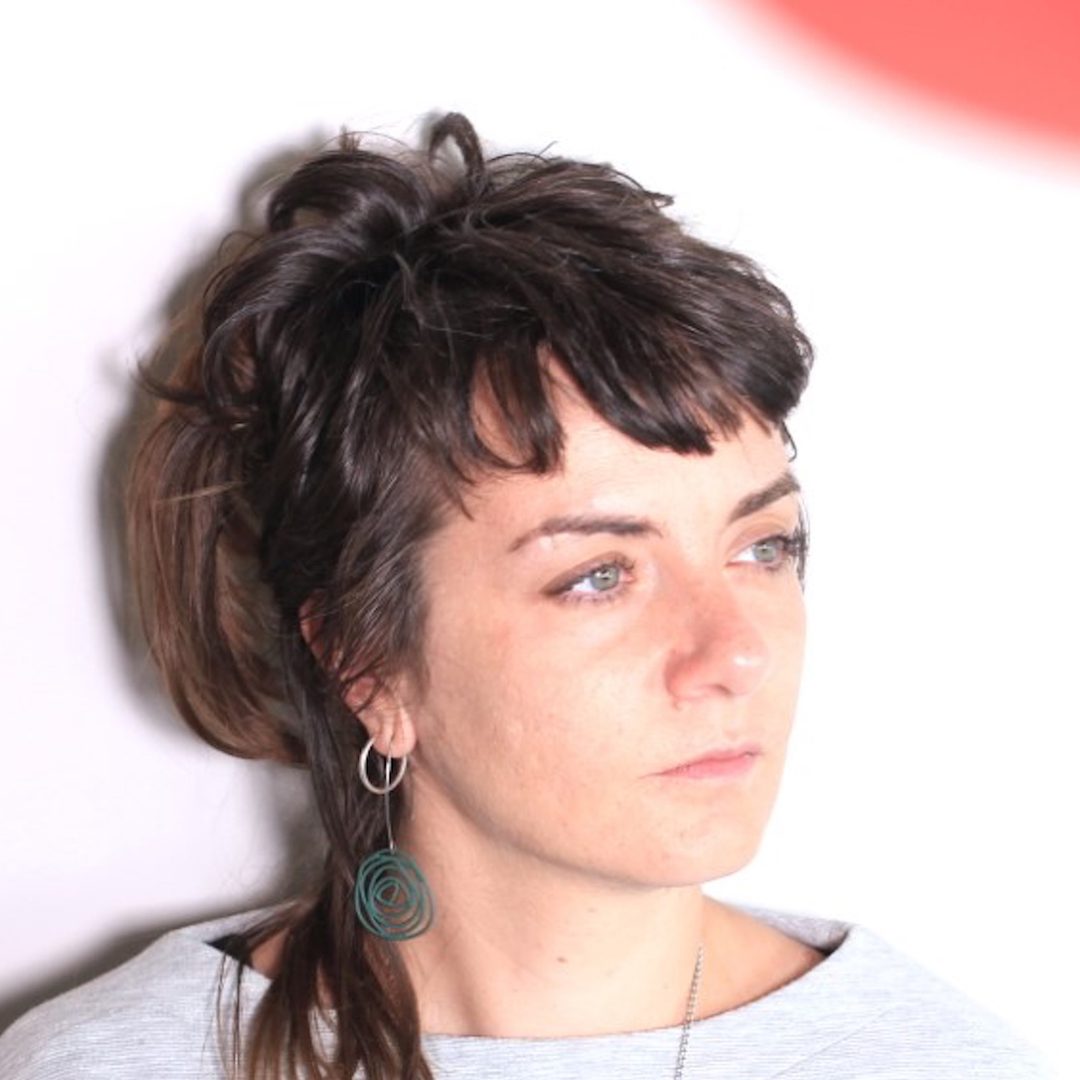 Francesca Scalisi
Switzerland

Francesca is an Italian director and screenwriter. In 2012, she co-founded the film production company DOK MOBILE in Switzerland.

Her academic background in Fine Arts is perceptible in her works where social engagement and intercultural curiosity intersect with an artistic point of view.

All of her films have participated in numerous festivals (including Rotterdam, IDFA, Visions du Reel, Hot Docs), won major awards (including Clermont-Ferrand, Chicago film festival, Melbourne International Film Festival) and have been broadcast on platforms including MUBI and Netflix).

Francesca is a member of the Swiss Film Academy, is founder and artistic director of the Flying Film Festival, a festival that takes place entirely in the air in collaboration with Swiss International Air Lines. She's also a programmer at the Fribourg International Film Festival.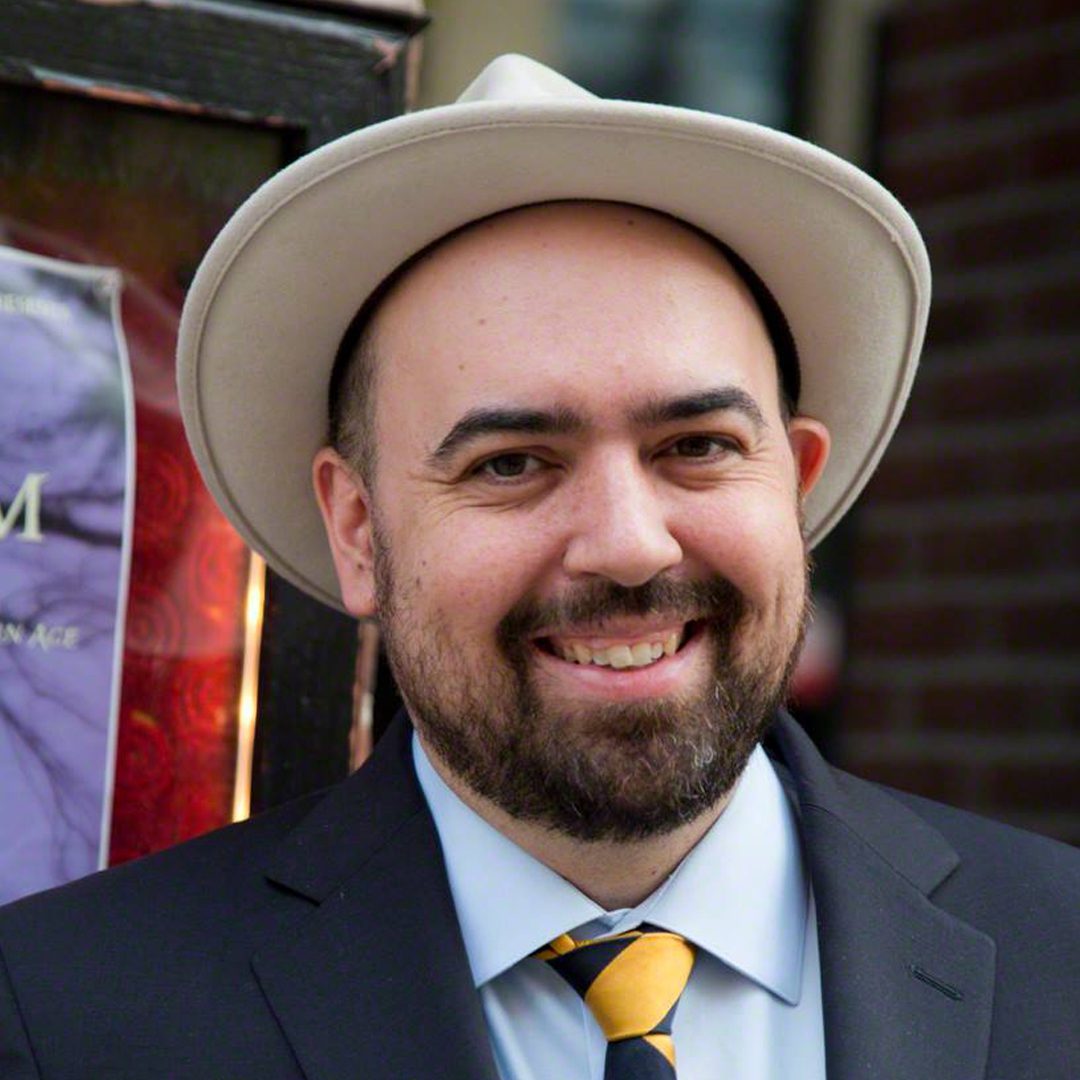 Gustavo Rodriguez
USA
Gustavo is a writer, producer, and musician based in New York City.

He co-created Fireside Mystery Theatre with Ali Silva in 2011 and serves as head writer and co-producer. Fireside Mystery Theatre is an acclaimed and award-winning live show and podcast.

Gus and Ali were honoured to win the #NZWF22 award for Best Direction of an International Fiction Podcast for Fireside Mystery Theatre's 
All Night Radio
.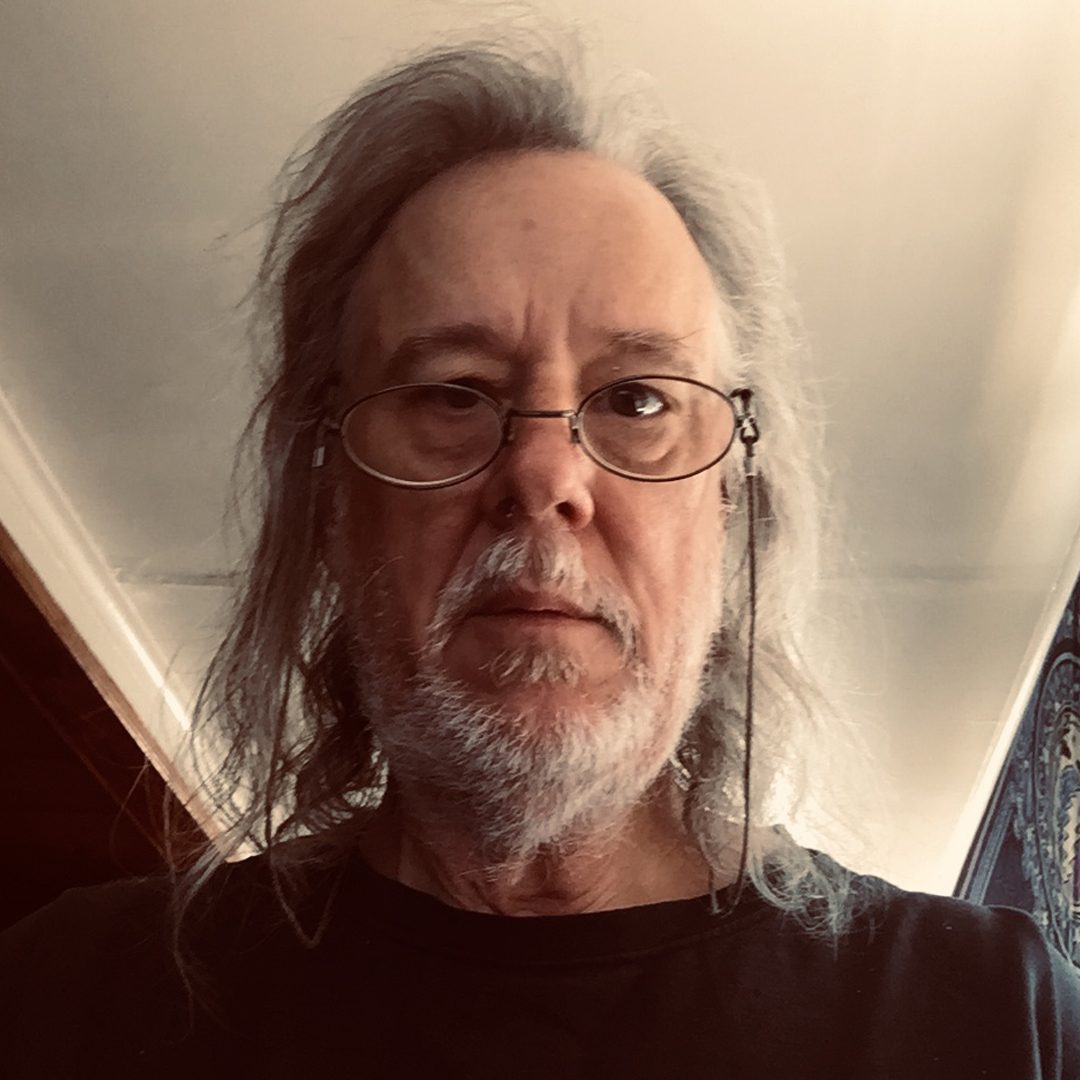 Harold Brodie
USA

Harold has worked as a television and film editor since the mid 1990s. Initially based in Auckland, New Zealand, he has also written and directed several micro and low-budget films, both shorts and internationally-distributed features. His 2008 feature film The Map Reader
 played at over 30 festivals worldwide, winning multiple awards, and amassing over 6 million views online.

For the past ten years, Harold has lived and worked in his home country the USA, where he continues to edit, having worked on numerous reality TV shows for networks such as Discovery, Nat Geo, TLC and VH1.

Harold also wrote and produced the fiction podcast Sister Zombie, A Memoir by Anna Appleby. Released in 2021, this 12.5 hour literary-horror story was nominated for Best Writing and Best Actress at the 2022 Indie Series Awards, as well as winning Special Mentions for both Writing and Best Show at the 2022 NZ Web Fest.

Harold currently writes and edits from his home on the central California coast.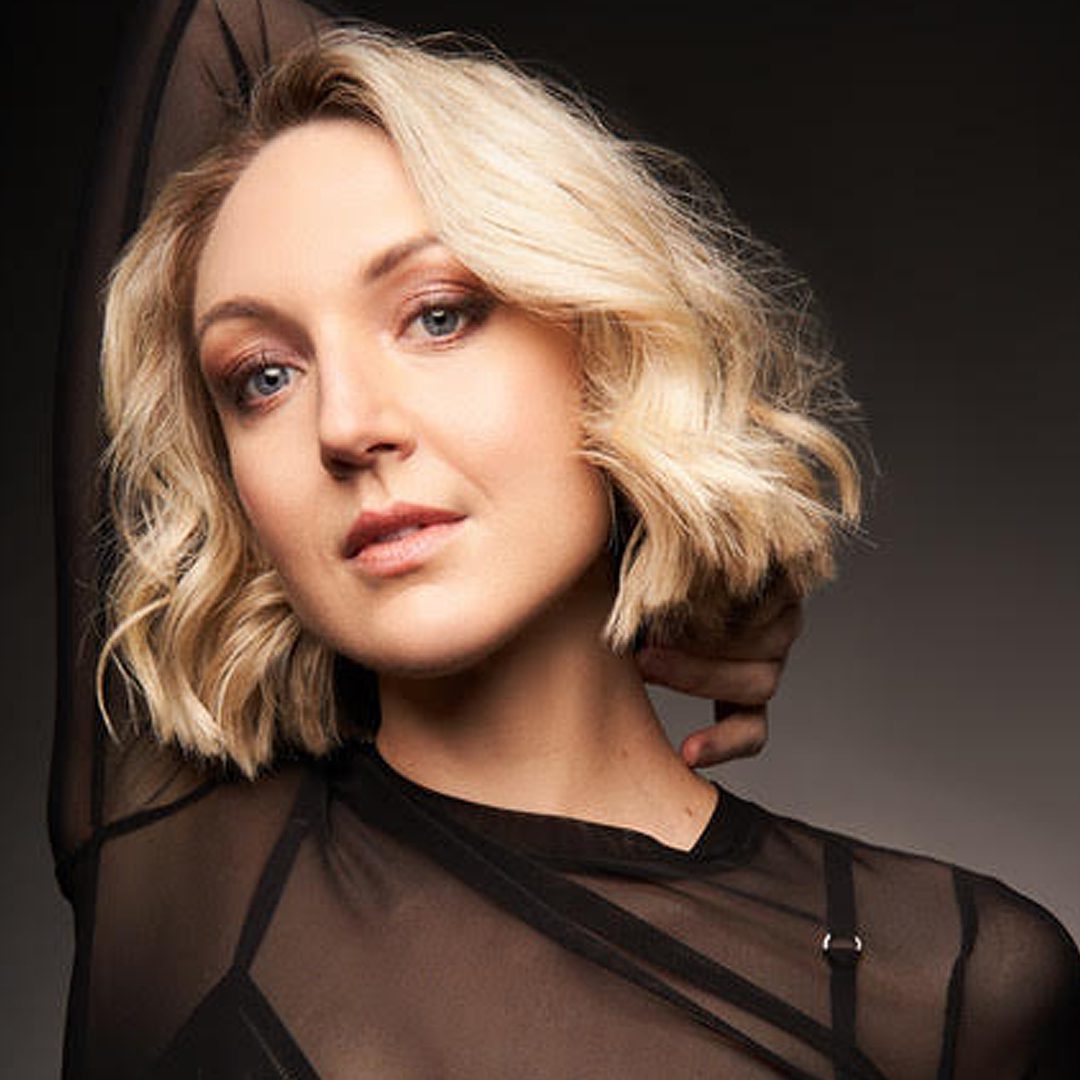 Holly Shervey
New Zealand

Holly is an actress and writer from Auckland. Since graduating from one of New Zealand's leading drama schools, Holly has appeared in numerous prime-time local and international screen productions, and created over 80 episodes of her own award-winning shows.

Most recently Holly played a supporting role in Scott Walker's creature horror The Tank, and a guest role on comedy-drama Double Parked alongside Antonia Prebble and Madeleine Sami.

Other notable screen credits include American Playboy: The Hugh Hefner Story, award-winning drama Head High and audience-favourite comedy series Mean Mums.

As an actor and writer, Holly is developing two television series – one, a dark comedy set in New Zealand, and the other the broadcast-length version of her single-camera comedy series, Millennial Jenny.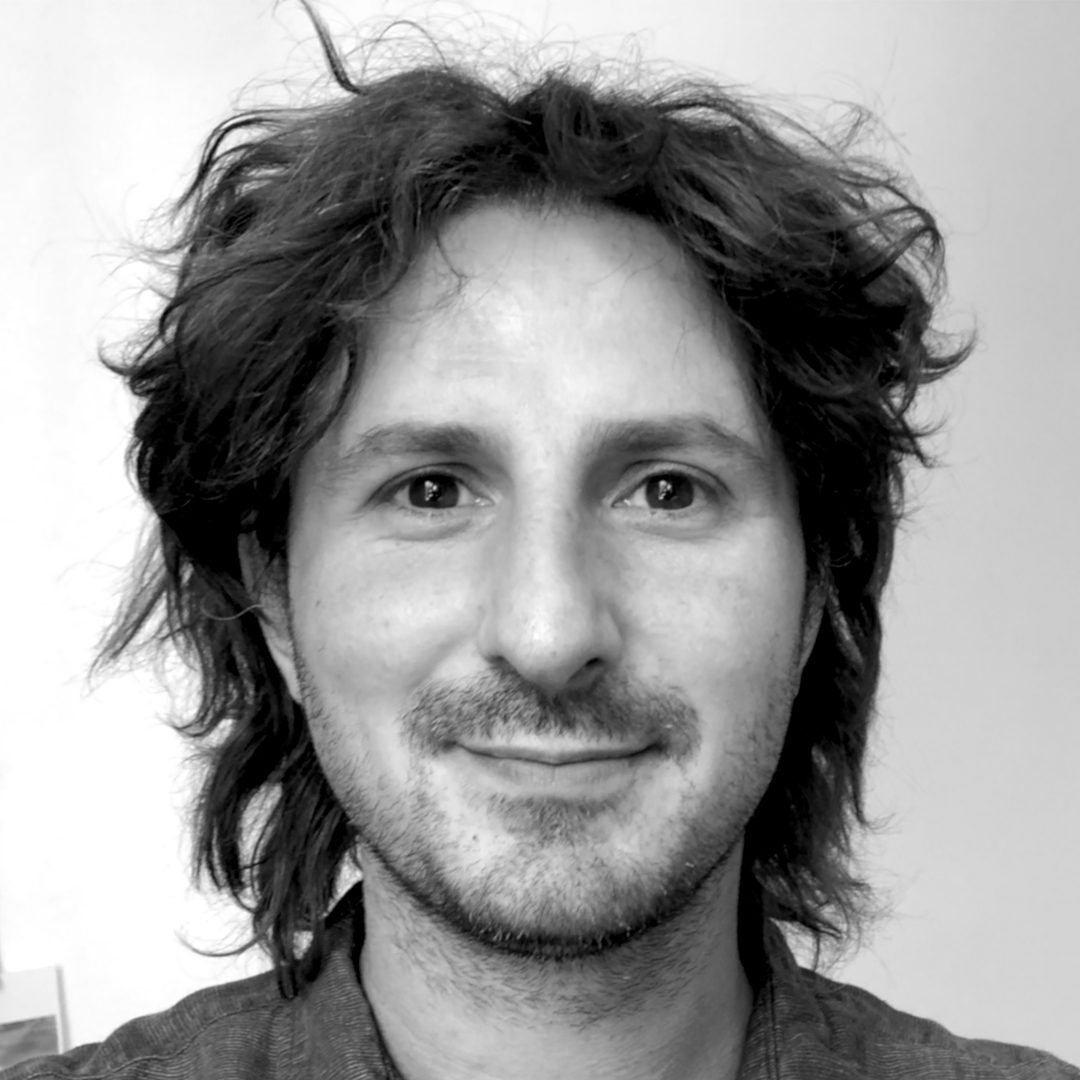 Iacopo Patierno
Italy

Born in Vico Equense, Naples, Italy, in 1982, Iacopo has a masters degree in film from DAMS, Bologna.

Iacopo is an internationally awarded filmmaker, who's devoted his life to social documentary. Since his early career he has developed a personal style in filming and editing, working in many countries and established very nice relations.

His filmography includes feature docos Man Kind Man, Two but not Two, We Call it Skweee and Wiwanana, and series Italy Sicily Gela, Lucanian Hearts and Theatre So Good.

Seasons of Italy Sicily Gela were award nominees at NZ Web Fest in 2020, and earned Iacopo a Special Mention for Best Director in 2021.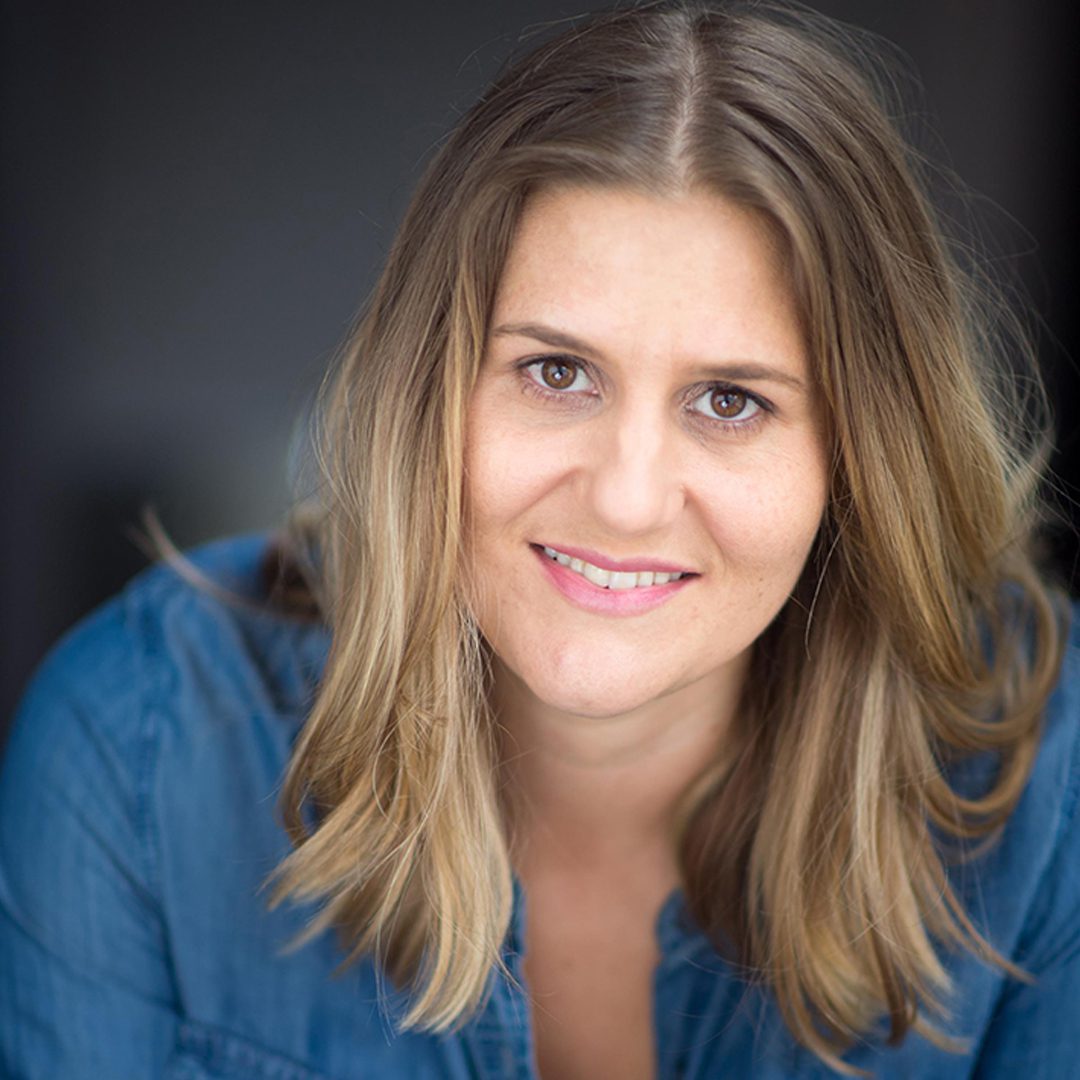 Jennifer Monk
Australia

Jennifer graduated from the London School of Dramatic Arts with Honours and has acting, writing, directing and producing credits in London, Melbourne and Sydney. She started in theatre and has being treading the boards for the past 19 years and strives to perform, direct and create inventive, innovative, provocative and entertaining work.

Jennifer has also created, produced and performed in award-winning films river hags and Hansel's Gretel, and webseries 30 Days Till I Meet Her, ALLSORTS Arts, Last Breath and Super Jenny, all of which have played NZ Web Fest.

Jennifer is the founder of the all-female collective Girls Act Good, where she produces theatre, film and digital series for herself and the eleven other members. Jennifer started JMONK Vision in 2020 as a platform to share stories as a female filmmaker and photographer.

30 Days Till I Meet Her and Last Breath both received Special Mentions at NZ Web Fest. Jennifer's Terezzuation was selected for #NZWF22.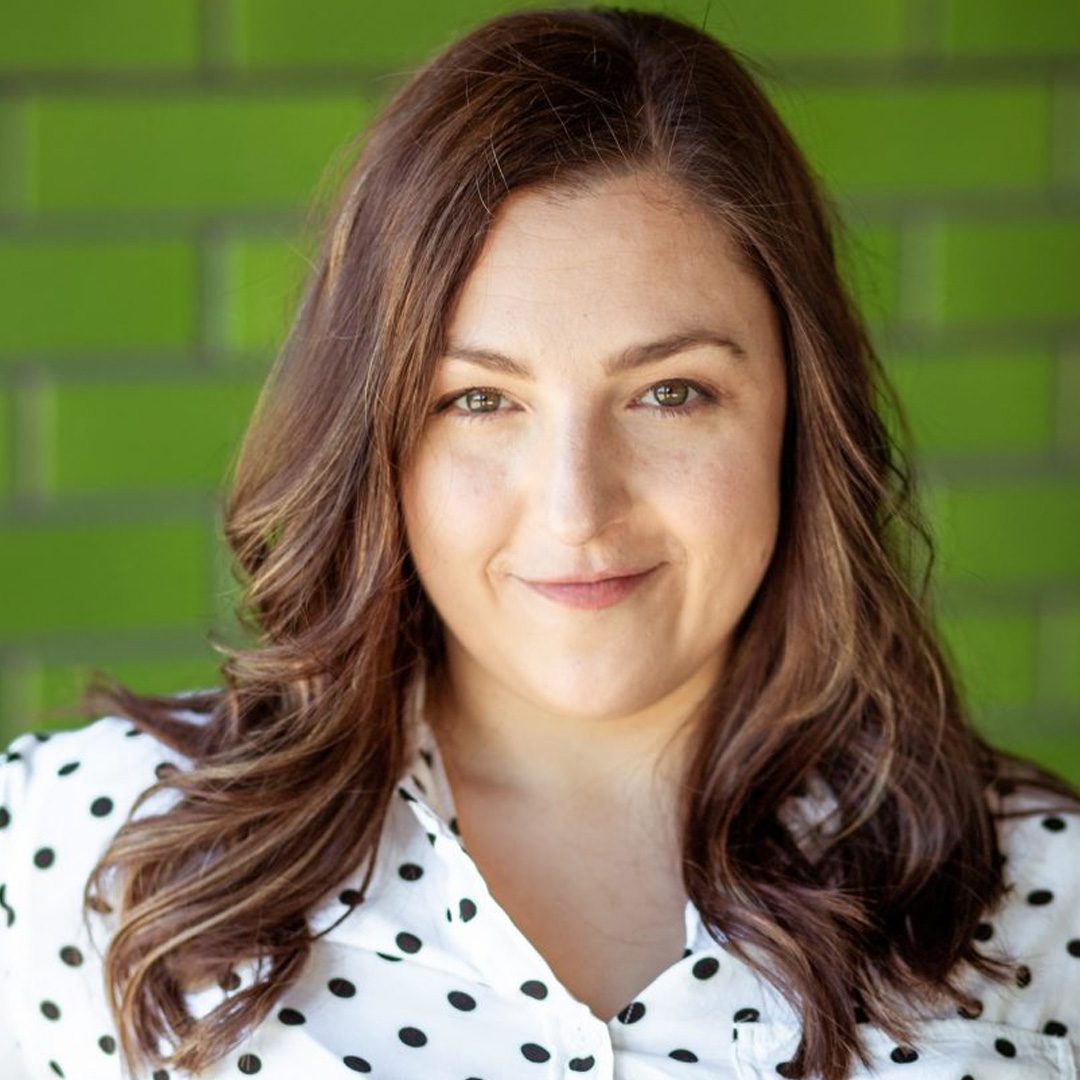 Jessica Hutchinson
Australia
Jessica Hutchinson is an award winning actor, writer and producer based in Melbourne, Australia. 

As co-producer, actor and writer on web series Strings Attached she won Best Dramedy and Best Web Series at the 2022 Seoul Web Fest, and most recently Best Web Series at the 2023 New Media Film Festival in Los Angeles. The international series was filmed remotely in 8 countries and 6 languages during the pandemic, and has won 13 awards across the festival circuit. 

In 2019 Jess received a scholarship to train under Sue Maslin (Executive Producer, The Dressmaker, Japanese Story) at the Compton School's Creative Leadership program. In 2021 Jess participated in AiF's UNTAPPED program (part 1), and founded a filmmaking group centred on nurturing and advocating for diverse filmmakers.

Jess is dedicated to improving screen diversity and raising the voices and talents of underserved communities. She is an active member of Women in Film and Television and Screen Vixens.

Strings Attached won a Best Actress award at #NZWF22.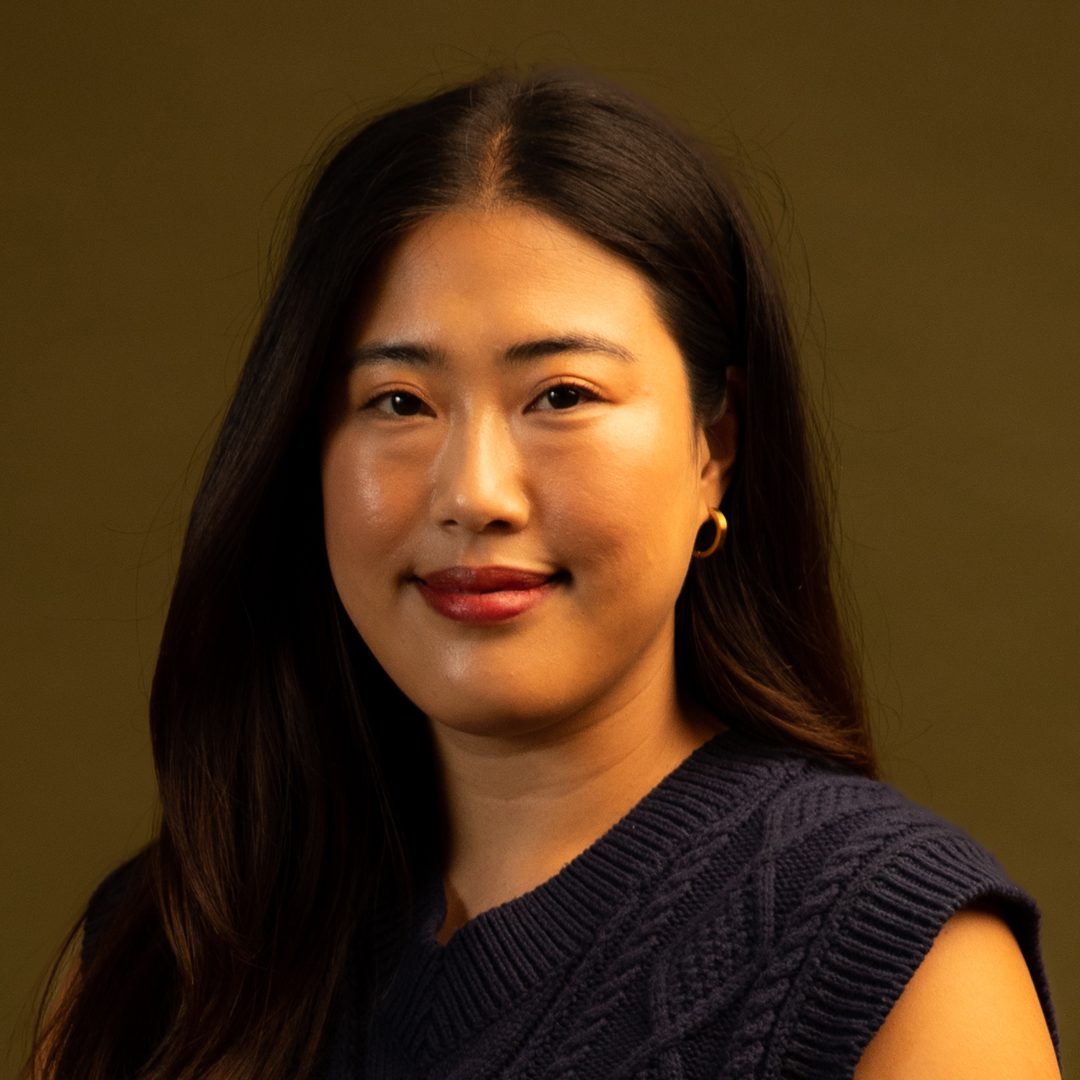 Jin Fellet
NZ


Jin is a producer, production manager and post-producer with a background in film, television and advertising.

She is currently a producer at Hex Work Productions and has worked at Notable Pictures as a production manager for Loading Docs, was a researcher and production co-ordinator on Whānau Living, and has project managed award-winning brand campaigns for Spark.

Her recent credits include: Scratched: Aotearoa's Lost Sporting Legends S03, Takeout Kids, Extremely Online and 2 Cents 2 Much with Janaye Henry.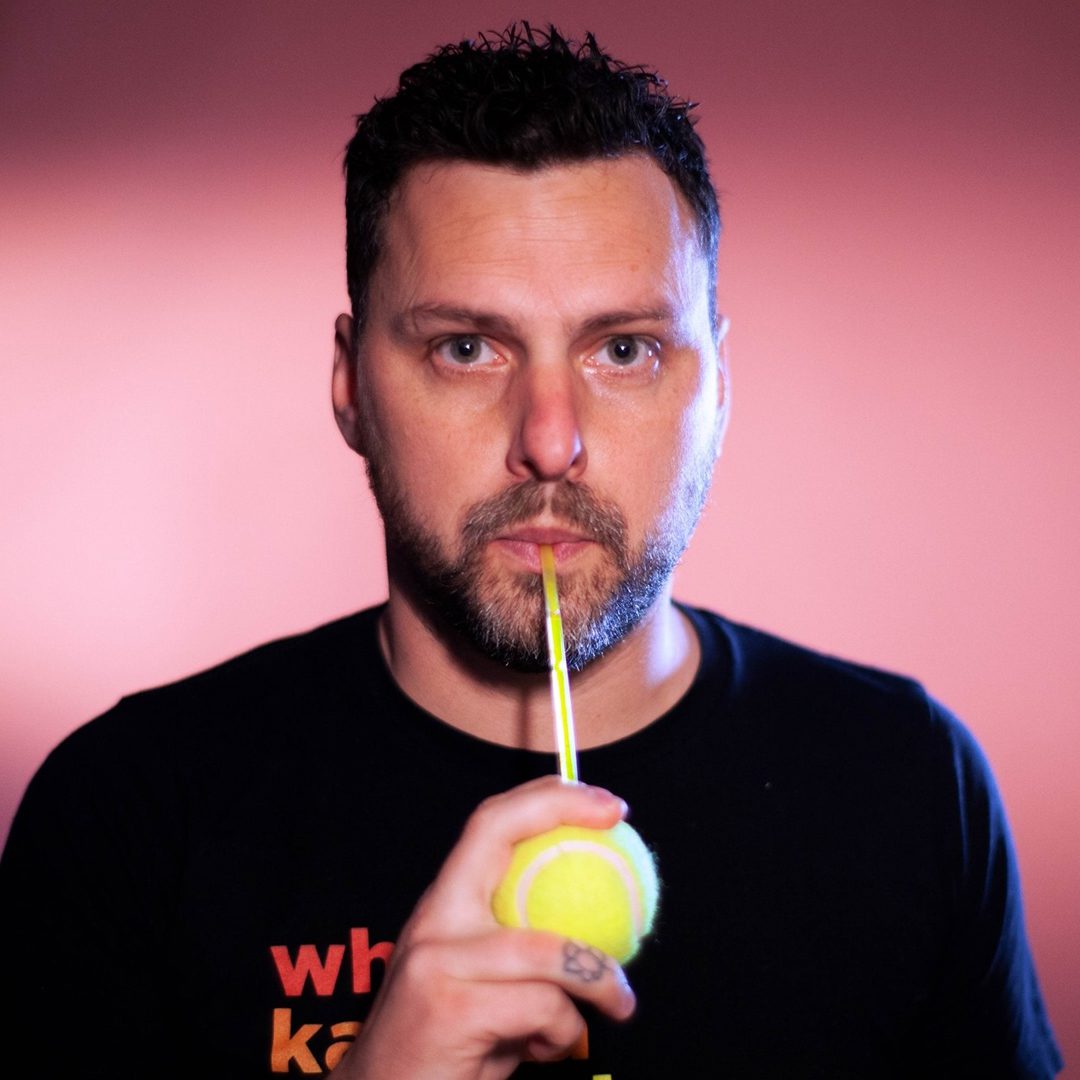 Joe Hitchcock
NZ


Hailing from the Waikato, Joe Hitchcock started out in technical roles on big films like
Avatar and Narnia, before finding a career as a Director of Photography, shooting television and music content in Aotearoa, and documentaries in a dozen countries across the Pacific. His latest project in the pacific was directing Suspended Generation,
a climate change story told from
the perspective of children in Kiribati.

As a Writer & Director, Joe's short stop-motion mockumentary
The North Pole Deception, about
Santa's elves in sweatshops, was nominated for Best Director at Show Me Shorts Film Festival.
His NZFC funded short comedy
Stick To Your Gun premiered at Palm Springs Shortfest and
went on to screen at 20 international film festivals. His debut independent feature film
Penny Black had a 21 cinema theatrical release, raising money for food rescue charities
around New Zealand.

Recently Joe has been involved in five seasons of Māori Television's bi-lingual drama series Ahikāroa, initially as the Director of Photography and later as a Director.

Ahikāroa has won awards at the 2021 and 2022 editions of NZ Web Fest.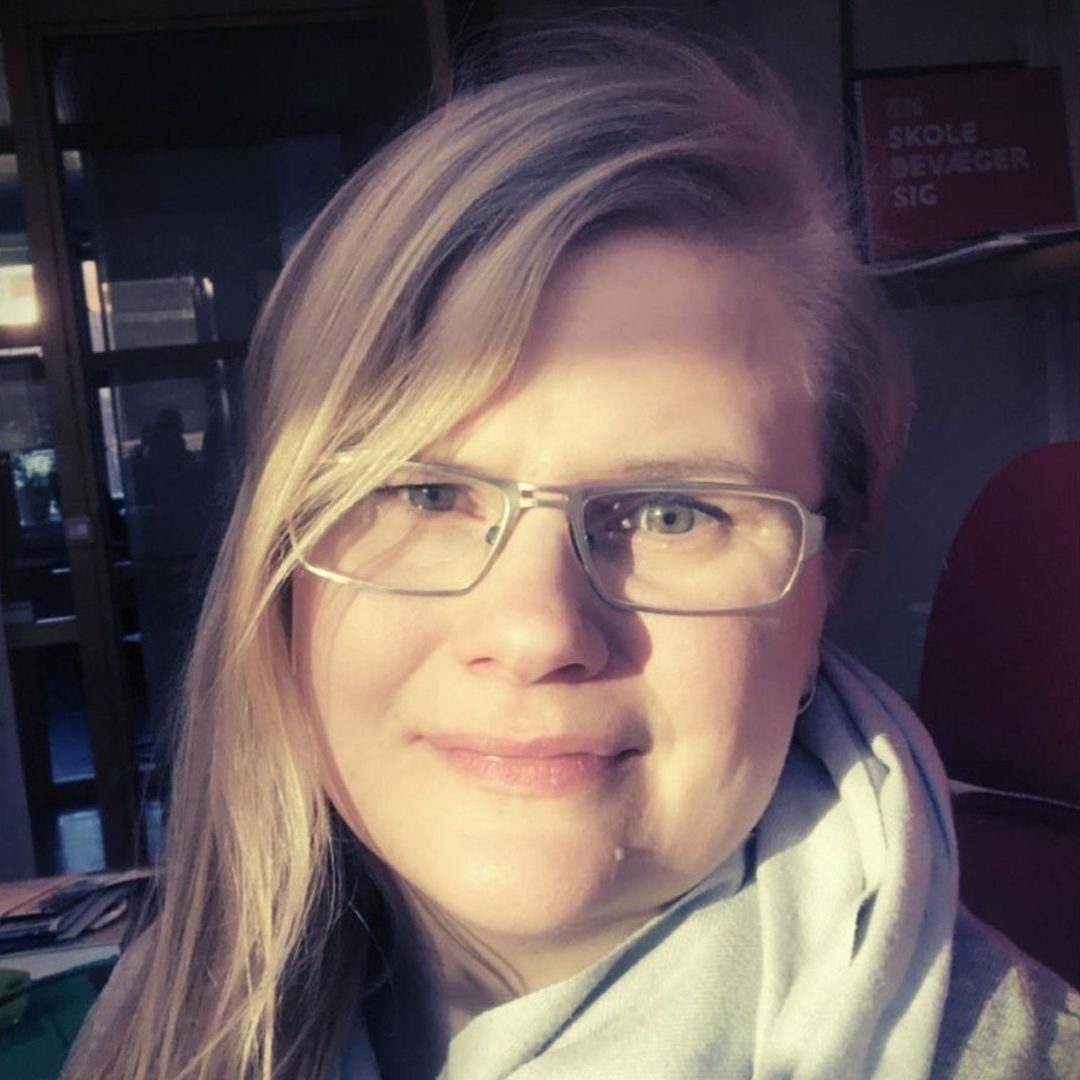 Karin Heimdahl
Sweden
Karin (she/her) is an audio drama creator, voice actor and podcaster from Sweden. She is an award-winning writer and director, and the creator of two audio drama podcasts; slice of life drama Y2K and dystopian sci-fi Chaika.

Since 2019, she has released over 75 episodes of audio drama. Karin has also portrayed a myriad of characters as a voice actor across more than 35 indie audio dramas, such as The White Vault, The Amelia Project and Copperheart.

The sole force behind Y2K Productions, Karin strives to tell stories through audio that resonate, challenge and entertain. One of her goals is to feature diverse voices and characters, in particular those that – like herself – are not native English speakers. Across her two audio dramas she has worked remotely with voice actors from 5 continents, 18 countries and 12 time zones. This is exactly as challenging as it sounds! But the rewards in terms of variety of story and perspective have been wonderful.

Karin trained at Mountview Academy of Theatre Arts (UK) and Gothenburg University (Sweden). She works as a teacher, and is currently producing season 2 of Chaika, set for release in October 2023. Find out more at y2kpod.com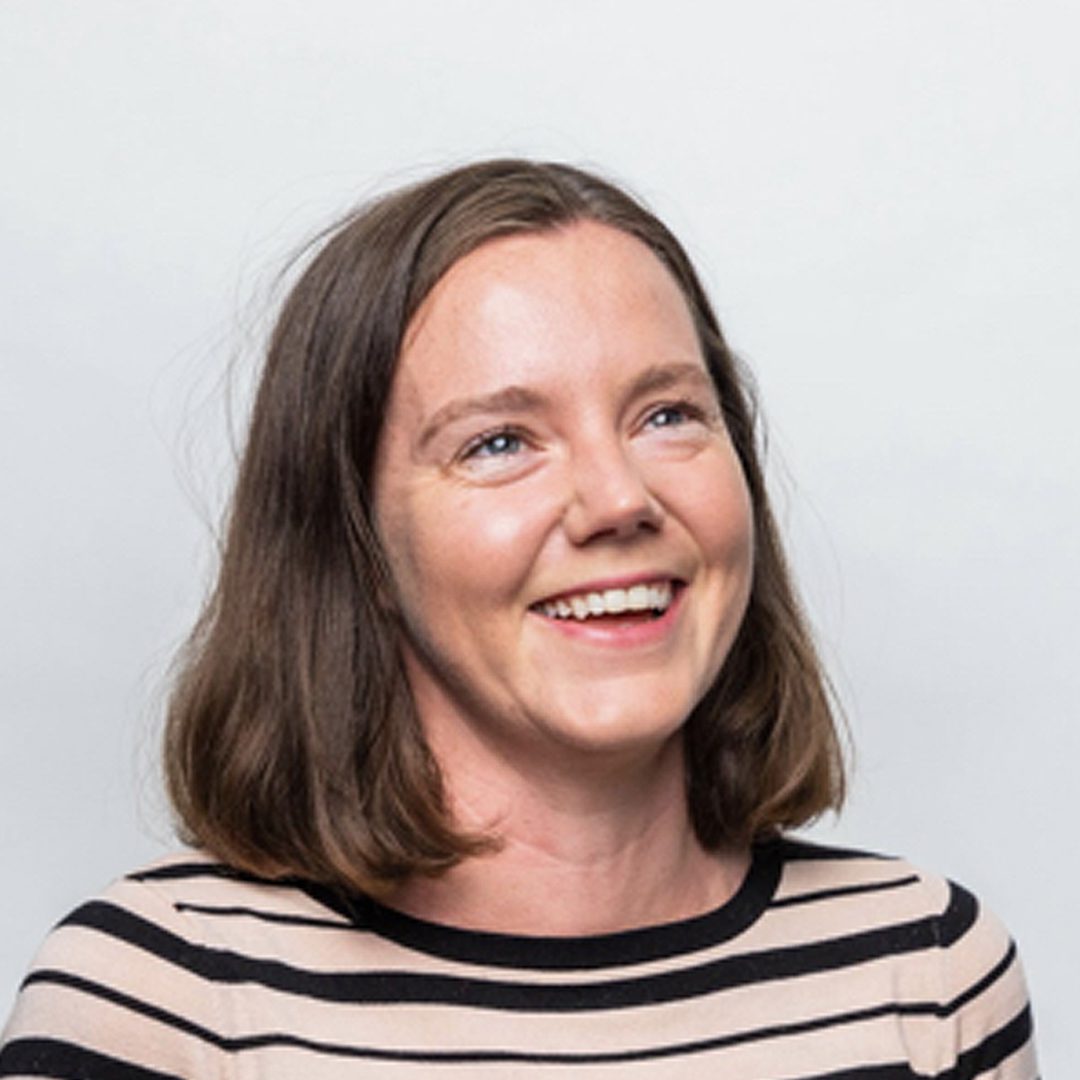 Kate Goodwin
NZ
Kate Goodwin specializes in producing narrative-driven and stylised content for documentaries, TV and advertising. 

Having learned her craft from esteemed companies such as Passion Pictures and Method Studios in London, she is an expert in collaborating with directors and creators to develop captivating narrative-driven stories with compelling characters.

Her producer credits include NZ Web Fest 2022 winner Self Help, Rohe Kōreporepo – The Swamp, The Sacred Place (NZIFF 2021,) Only Human (Loading Docs 2021) Listen to me Marlon (Passion Pictures) and Let me be Me (Wavelength Productions).

Kate has also produced music videos for Benee, Phoenix Foundation and Soft Plastics.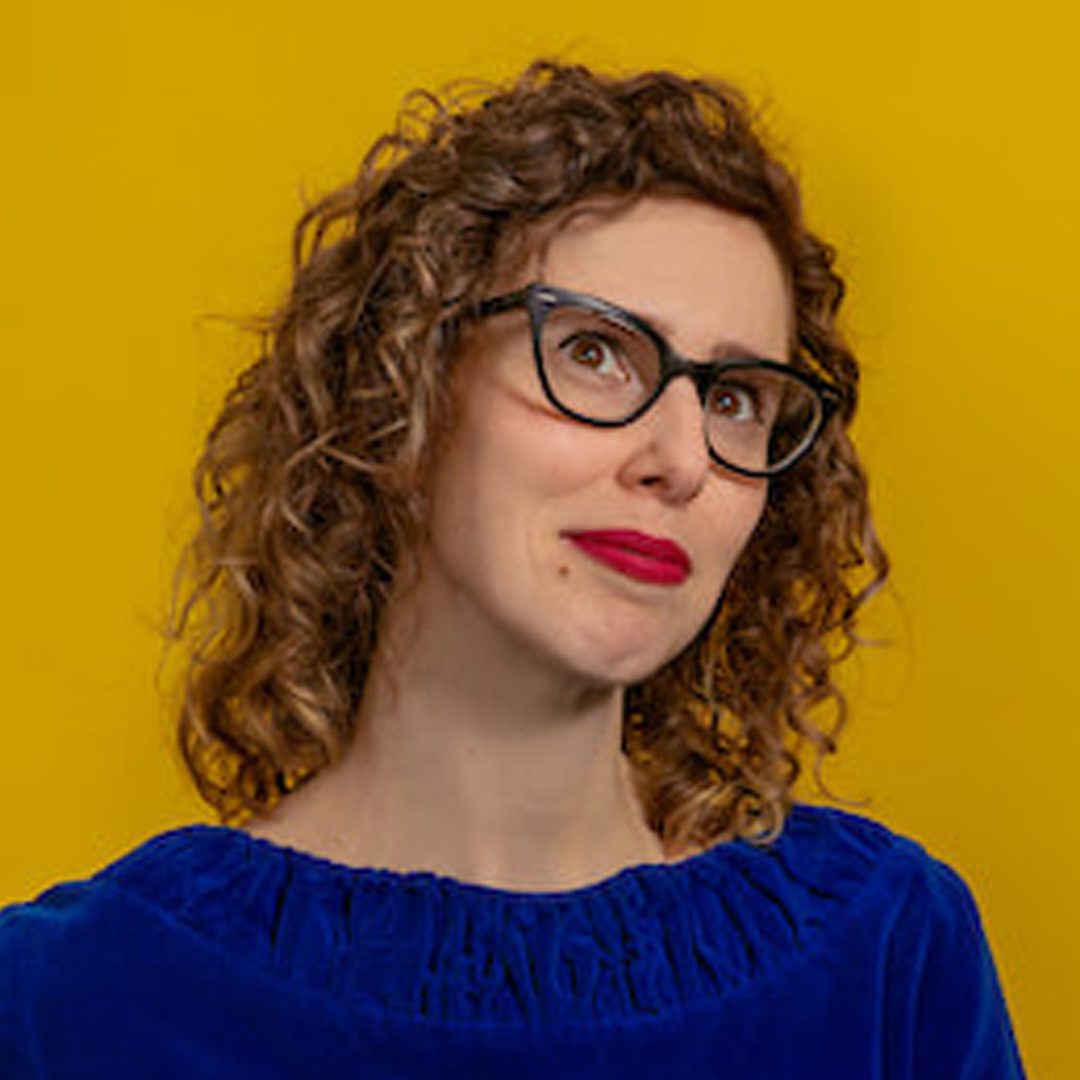 Katy Schutte
UK
Katy makes her own work including award-winning storytelling/stand-up show Schutte the Unromantic and acclaimed semi-immersive folk horror play Let's Summon Demons.

She is a contributing writer for Cards Against Humanity, was resident singer/songwriter on Sean and Robot's Comedy Circuit podcast and co-creator/improviser for Dead British on Union Jack Radio. She is a writer, improv director and performer with XR creative studio FANDCO.

Katy has performed and taught improvisation in twenty-something countries across five continents. She is a Head Teacher at Hoopla, the UK's biggest improv school. Katy authored The Improviser's Way: A Longform Workbook, published by Nick Hern Books. She was an artist in residence for The Arctic Circle Project in 2022 and is writing a cosmic horror play for a three-week run at Omnibus Theatre in 2024.

Katy won eight awards in 2022 for her screenplay Coming of (Middle) Age and web series pilot Sideliners.​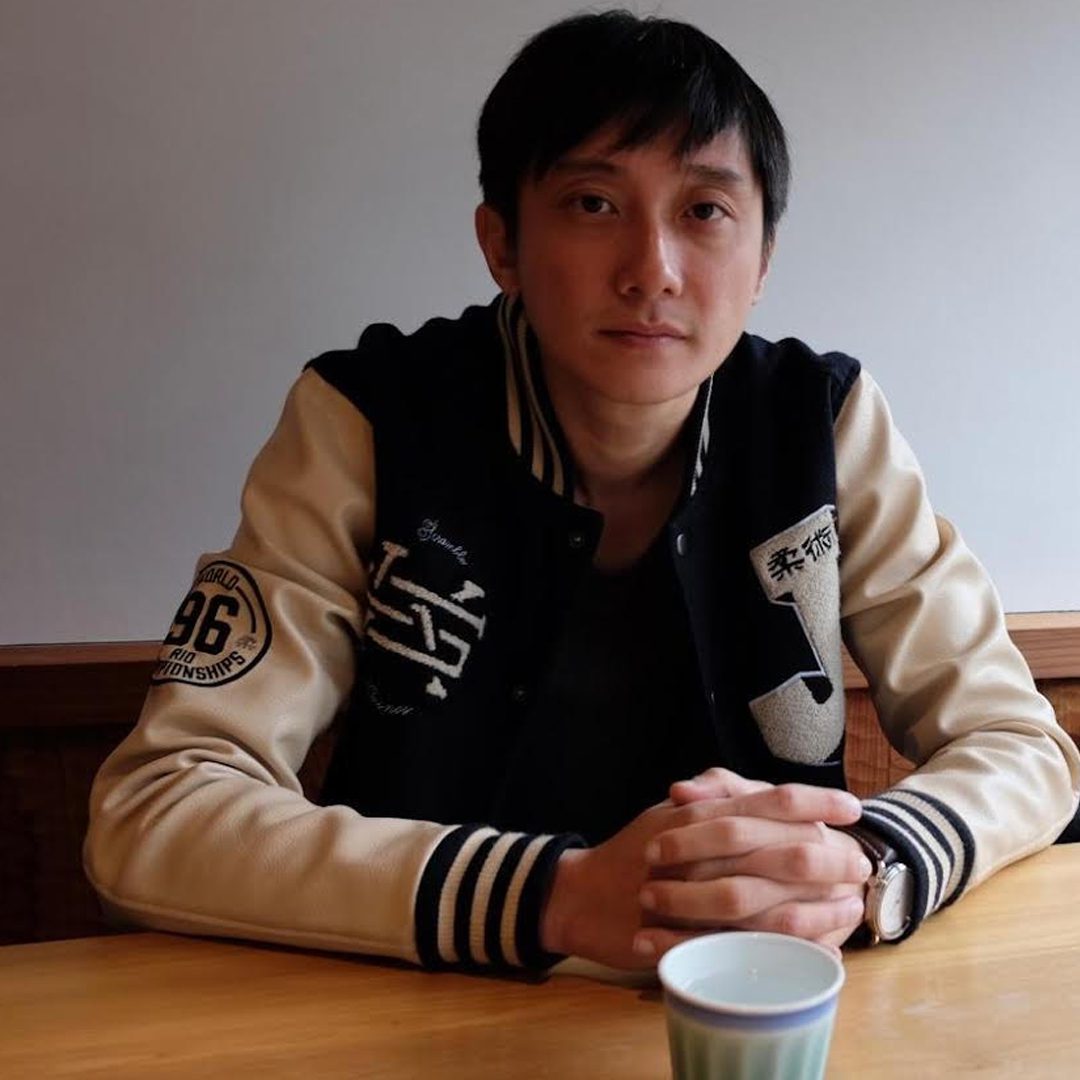 Kenneth Cheong
Singapore
Kenneth is an award-winning Film Director both regionally and internationally. Over the last two decades, he has worked with many broadcast networks and cable channels. Most notably, History Channel, AXN, HGTV, Fox International and National Geographic. 

Beyond the world of scripted content, he is also a Commercial Director working with multi-national companies like Estee Lauder, Nivea, Tefal, Salem, Bifesta, Eucerin, Roche, Varian and various government organisations.

Tiny Garden earned Kenneth a Special Mention for Best Director at #NZWF22..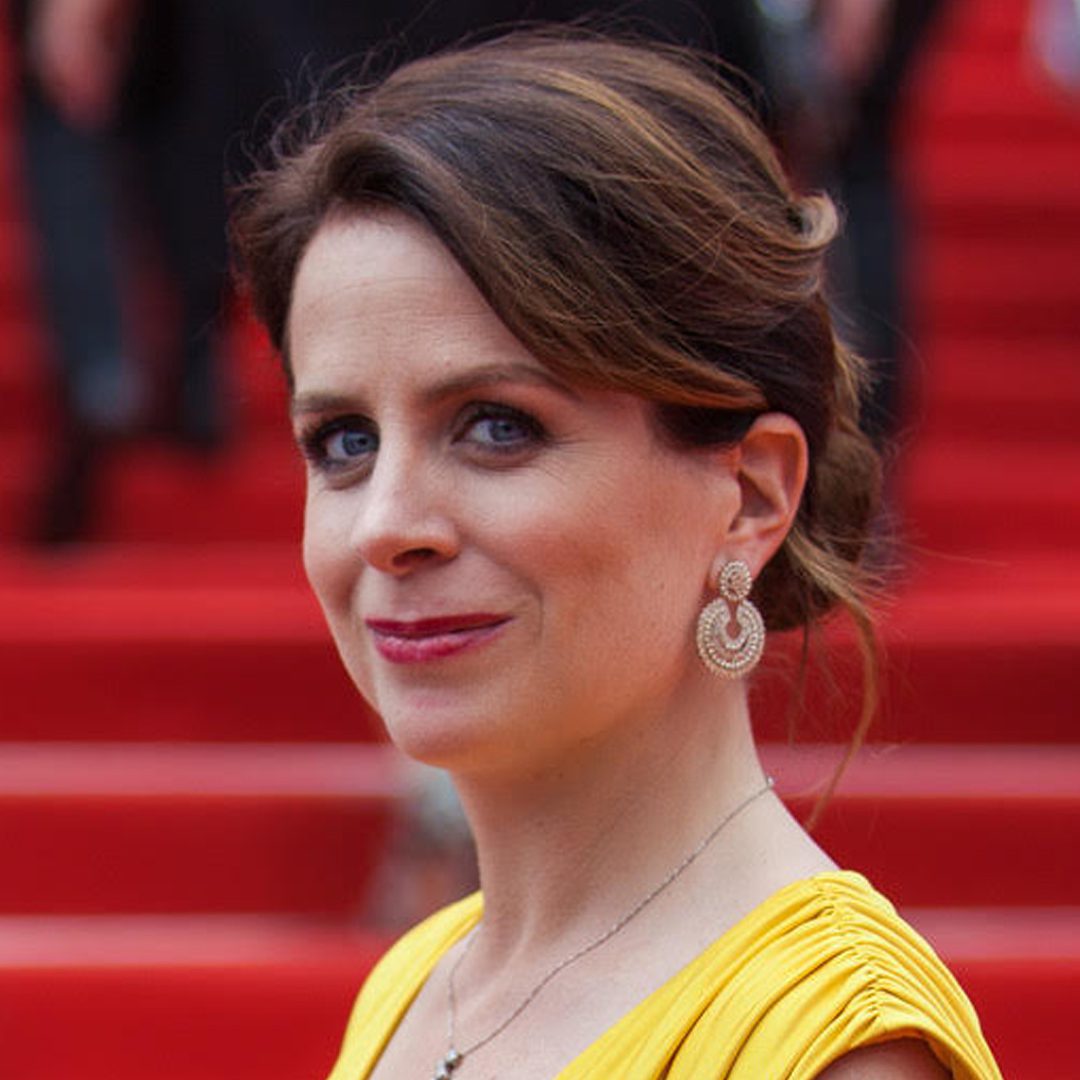 Lauren Anders Brown
USA
Lauren is an award-winning independent filmmaker and photographer who believes in the power of visual storytelling to amplify the stories of people who cannot tell them on their own.

She has worked in over 40 countries, with a focus on global health, humanitarian issues and culturally and/or gender sensitive subjects in low-resource settings including conflict zones.

She has worked on over a dozen television shows including Ugly Betty, Royal Pains, Nurse Jackie, The Blacklist and House of Cards and feature films Argo and We Need To Talk About Kevin as a camera assistant and operator.

She's been a member of the International Cinematographer's Guild since 2007.

Lauren's production company colLABorate: ideas and images has produced award-winning titles including feature doco, The Checklist Effect; short film, Six Year Old Fears, broadcasted on BBC Arabic; docos Shanti Khana, narrated by Ashley Judd, screened at Cannes 2019 and distributed on Amazon Prime; WOMENstruate, with ongoing impact campaign work on normalising menstruation; and FORGED, with ongoing impact campaign work on the human right to documentation.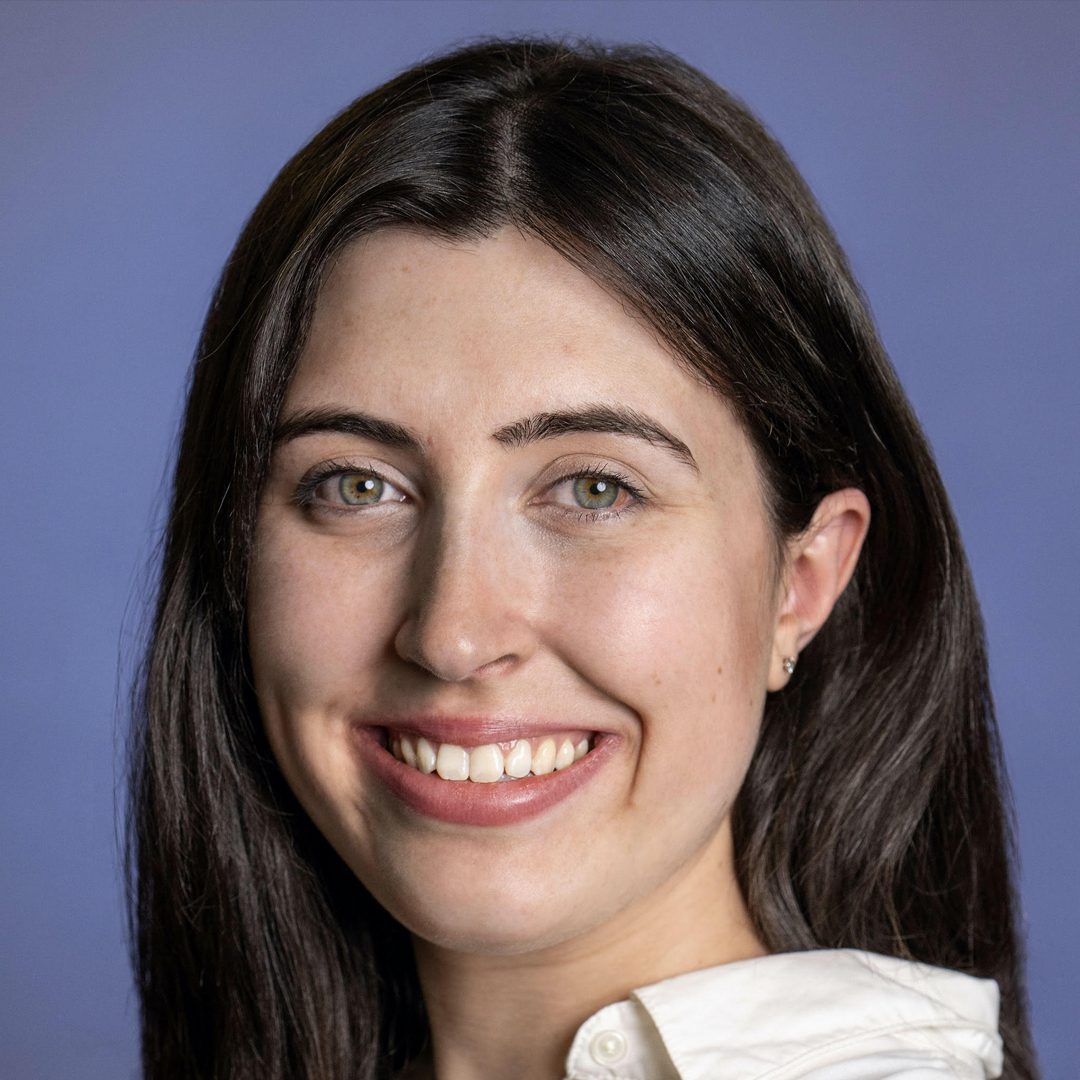 Lauren Pizzicaroli
UK
Lauren is a Canadian writer, producer, and script consultant based in the UK.

She is a Project Manager for The Film Festival Doctor, an award winning film festival strategy consultancy service founded by Dr. Rebekah Louisa Smith.

Lauren oversees the festival strategies for over 25 projects, managing submissions, deliverables and screenings for filmmakers from around the world.

Lauren has been a jury member for several film festivals including the BIFA qualifying Beeston Film Festival, London Lift-Off Film Festival, and Oak Cliff Film Festival.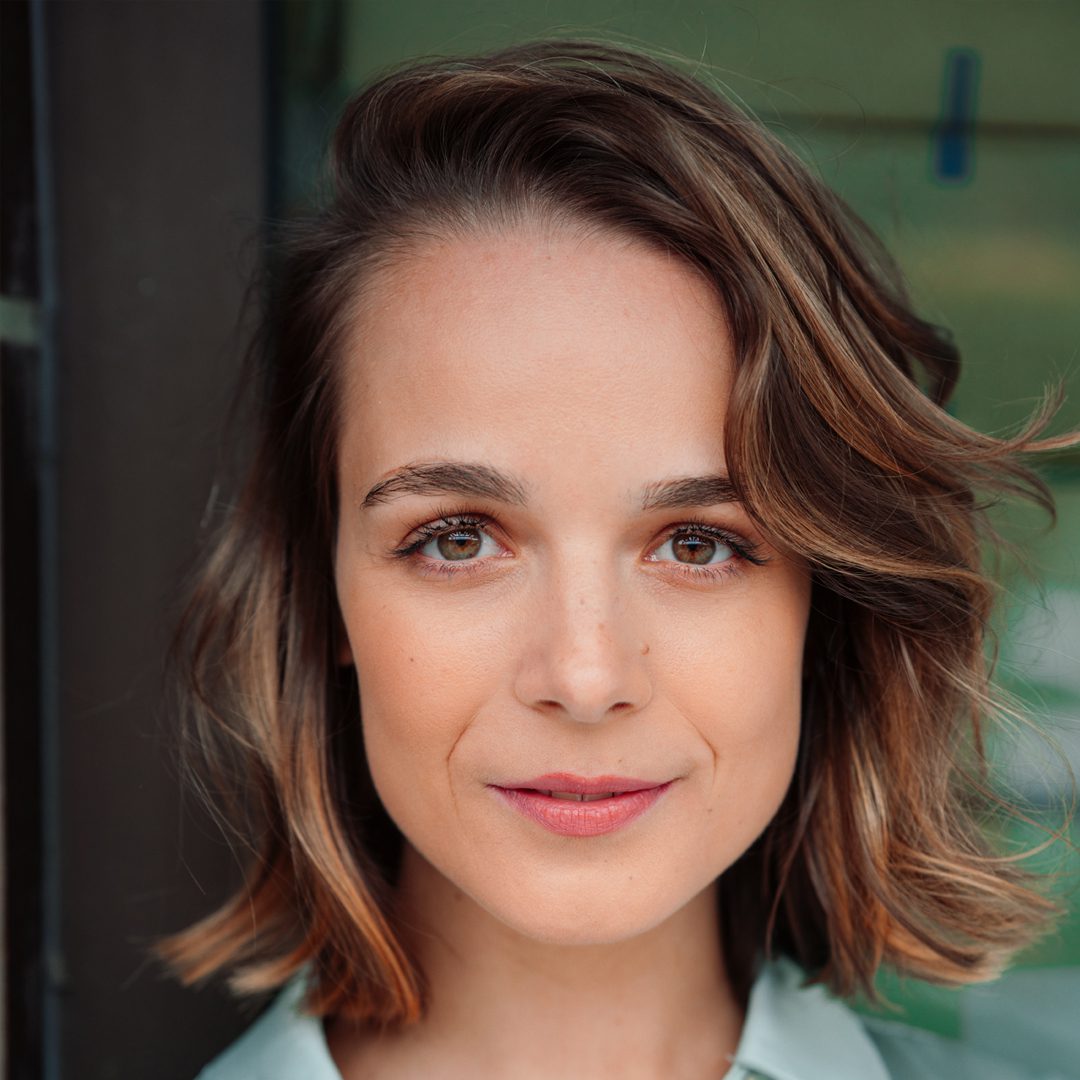 Marie Förster
Germany
Marie is an award winning actor and filmmaker based in Berlin, Germany. She has trained at Theaterakademie Vorpommern and keeps expanding her craft by training in workshops and with coaches internationally. 

Her powerful performance as the traumatised lead character in
Lichthunger in 2019 led to a nomination as Best Leading Actress at the Rome Independent Prisma Awards. Her debut role on primetime German television was Kristina Schindler in the psychological thriller
Sugarlove (directed by Isabel Kleefeld) in 2022. The feature film
Die Bürgermeisterin (directed by Christiane Balthasar) was recently nominated for a Grimme-Award.

Currently the web series Strings Attached is making festival rounds and has already won 13 awards including Best Web Series at Seoul Webfest, New Media Film Festival in Los Angeles and Chauri Chaura International Film Festival in India as well as Best Ensemble Cast
at New Jersey Web Fest.

Marie has stepped into producing, writing, directing as well as acting as part of the international team who created the series. Her short film
Tickets Please is currently in post-production. Apart from her work for film and television she is an accomplished voiceover artist in video games, including Battlefield 2042 and Diablo IV.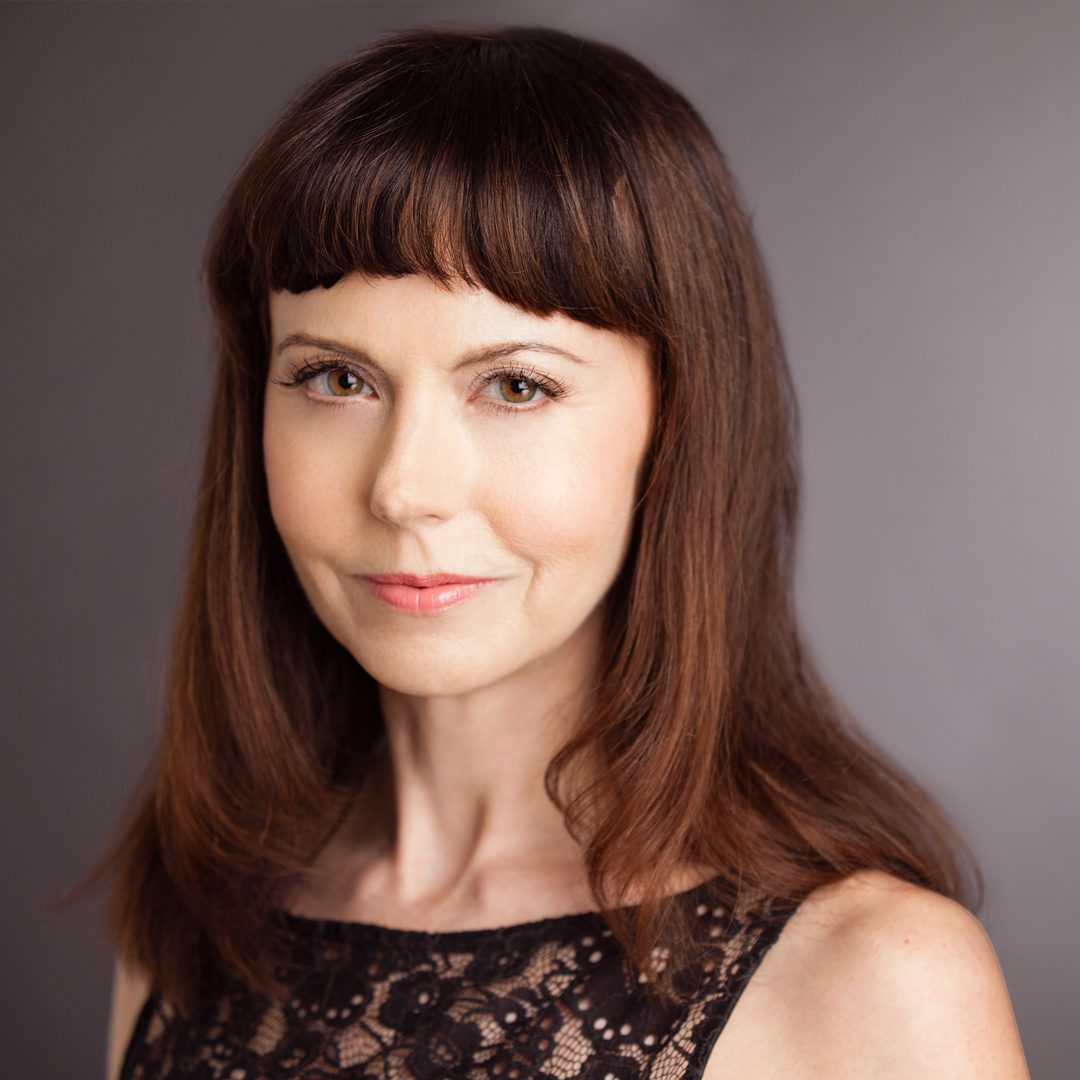 Mary Murphy
USA

Mary had the honour of participating with Fireside Mystery Theatre in the 2022 NZ Web Fest. As a festival alumna, she's thrilled to join this year's jury. 

A few of her recent credits include the play Racked!, the one-woman show An Evening With Lola Montez, the stage version of It's A Wonderful Life, a live-streamed performance of Near Nellie Bly, a full cast recording of Oedipus at Colonus, and the audio dramas Gotham Burning and To the Manor Borne By Robots. 

She can also be heard voicing various roles for Disney, The Center For New American Media, GoKidGo, Audible, LeapFrog, the animated series Octonauts, the program Muzzy, and in the animated short Grannie X at the 2023 Woodstock Film Festival.

She's excited to share that she'll be performing with Fireside Mystery Theatre in an all new live show on October 13th at The Westport Library in Westport, CT! See firesidemysterytheatre.com or http://marymurphyonline.com/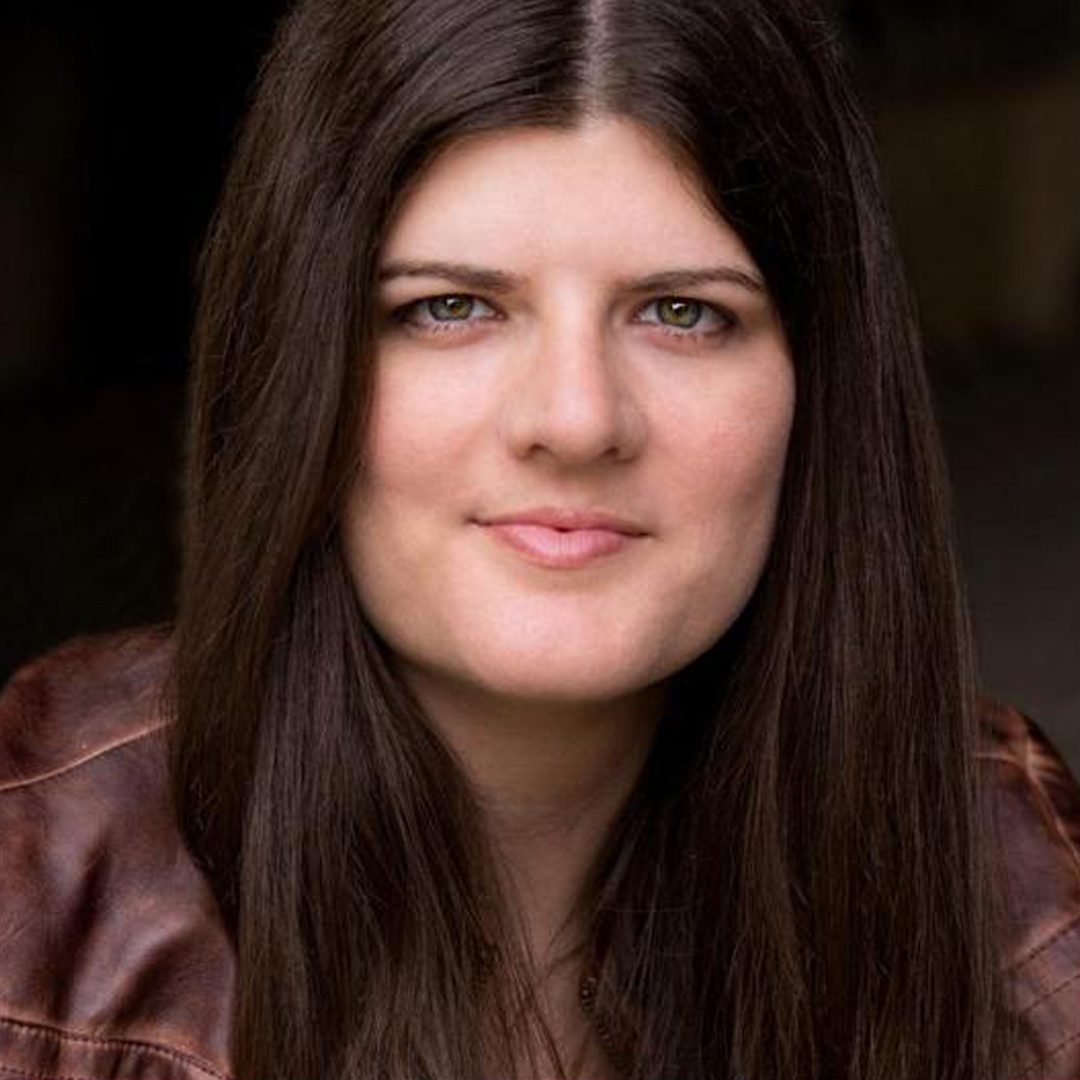 Melissa Malone
USA

Melissa Malone is a filmmaker based in NYC/NJ and is extensively trained and experienced on camera and in theater. On camera she can be seen with a strong supporting role in the feature film, At the End of the Day, and is a series regular in the digital series, Or So the Story Goes and Kith & Kin.

As a writer, her work can be seen brought to life in the series Or So the Story Goes, Block Watch, Kith & Kin, and the short film The Angry Man.

In her spare time, she loves writing, traveling, camping, and spending time with her friends and family.

Her selections at NZ Web Fest include Or So The Story Goes seasons Golden Rule and Knock Knock. Block Watch won our Best Writer Award and earned a Special Mention for Best Ensemble at #NZWF21.

Kith & Kin was a runner-up in the Pitch Competition at #NZWF20, and won a Best Ensemble award at #NZWF22.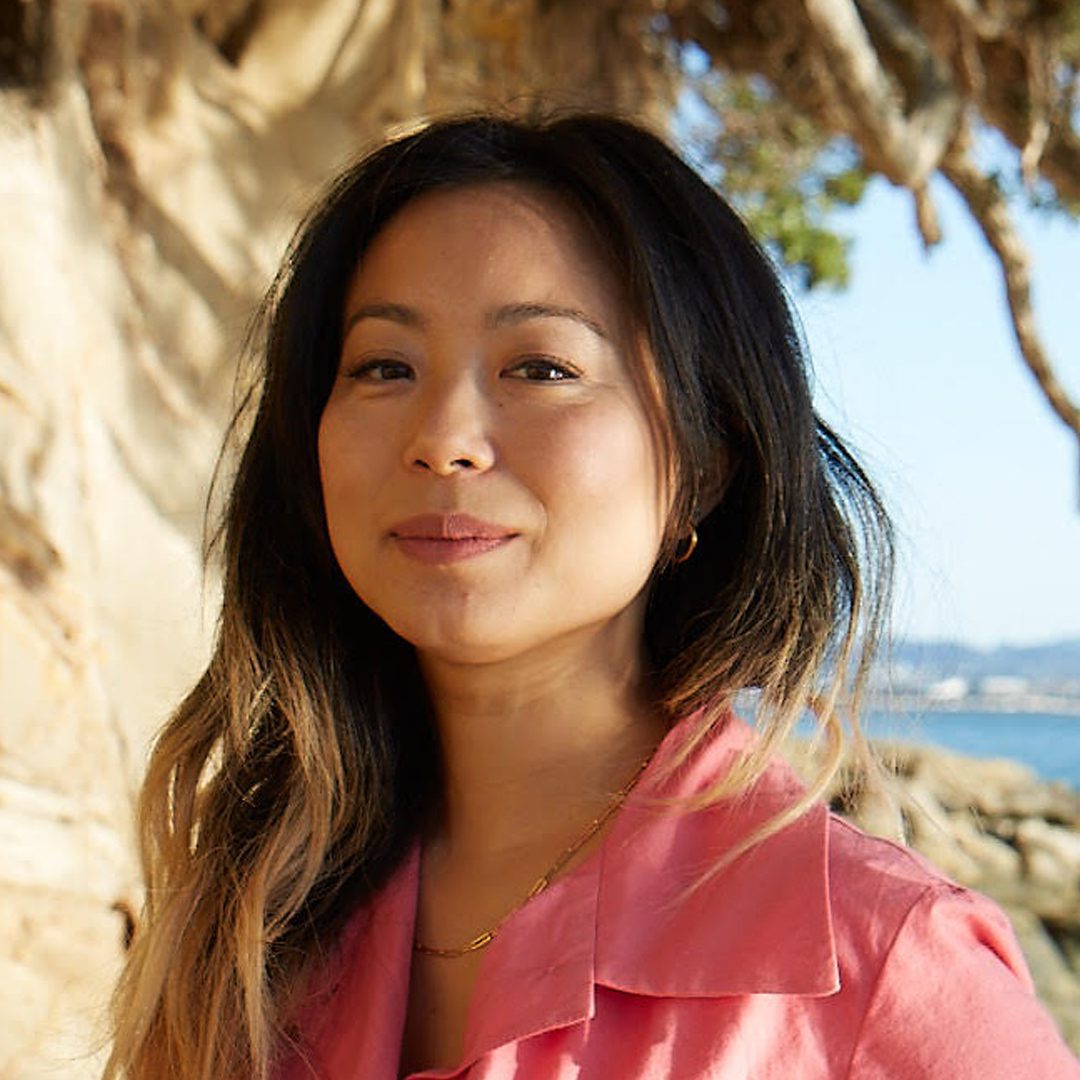 Michelle Ang
NZ

Michelle is an Emmy-nominated actress and interdisciplinary creative interested in subversive and evocative stories that allow the sensitive or outsider experience to be forefront.

A desire to see more diverse characters and stories on screen has led her to write, direct and produce content allowing her to unite a love of strong visual aesthetics with meaningful narratives.

She was selected for the DEGANZ Women Directors Incubator and also the MAPS initiative, and has recently shared a feature, animated series, factual series, short film and comedy webseries with audiences.

At NZ Web Fest 2022 she won Best Director for Factual Series, Best Show – Factual for Hair Now, and Best Director Narrative and Best Webseries for Self Help.

Her next directing project is a psychological thriller episode. Currently you can catch her on the Warner Bros Discovery International television series Homebound 3.0.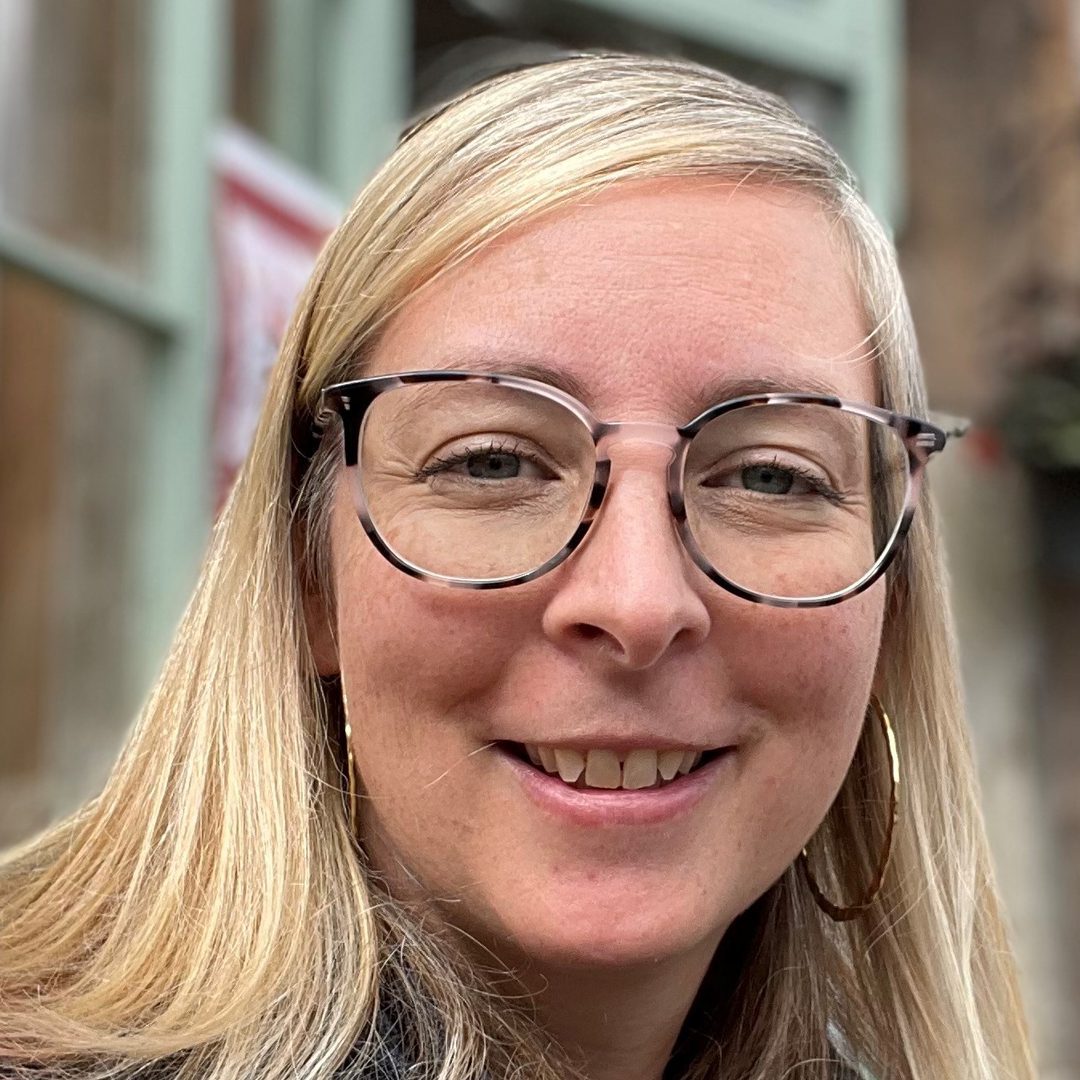 Noémie Michiels
Canada

Noémie is an accomplished production manager with extensive experience in television and delegated production. She has been involved in successful projects such as Let's Play! With Biscuit and Coconut, Welcome to Sunshine, and About Sex.
Welcome to Sunshine, an international success, garnered critical acclaim with more than 22 nominations or awards.

The About brand reached over 15 million views worldwide and stands out as a series that provides both fun and educational content for teens, addressing taboo subjects like sex and mental health.

Noémie's expertise extends to social media management, production, and interactive content creation. Having worked at Écho Média, she has contributed to developing, producing, and promoting international brands across various platforms.

With her diverse background and keen expertise, Noémie offers a unique perspective to identify and celebrate outstanding and innovative productions.
Patrick Francke-Sirois
Canada
Founder of Casadel Films and Club Vidéo, Patrick is a Canadian producer who works in short films, web series and TV.

His various TV productions have been broadcasted on major Canadian TV platforms and networks.

His web series and short films have traveled in some of the biggest international festivals (TIFF, Sundance, Clermont-Ferrand, etc.).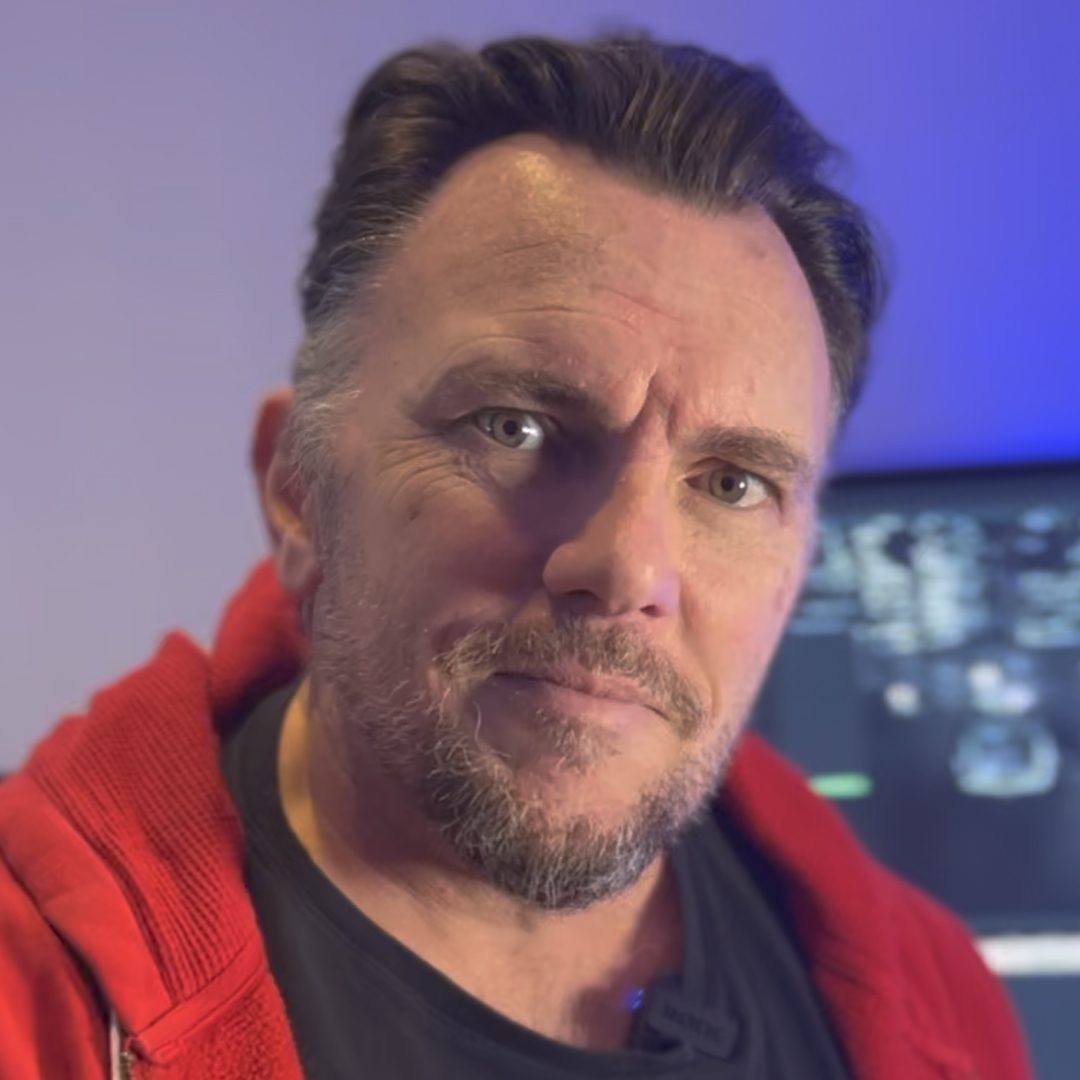 Quentin Lewis
UK/Brazil
Quentin is a Director, Creator, Composer and Cinematographer. He also has dabbled in animation and special effects.

He recently worked as DoP on the short series Medea (2023), a project entirely filmed in the metaverse using the free 3d software Unreal Engine.

Past works include Shakespeare by Half Light, Doctor Faustus, The Adventures of Zé, Changes, Leme in Love, Macbeth King of the Favela and a children's webseries Magic of the Mermaid which ran for over 450 episodes. 

The Adventures of Zé earned a Special Mention at NZWF21 and Doctor Faustus won a Best Show award at #NZWF22.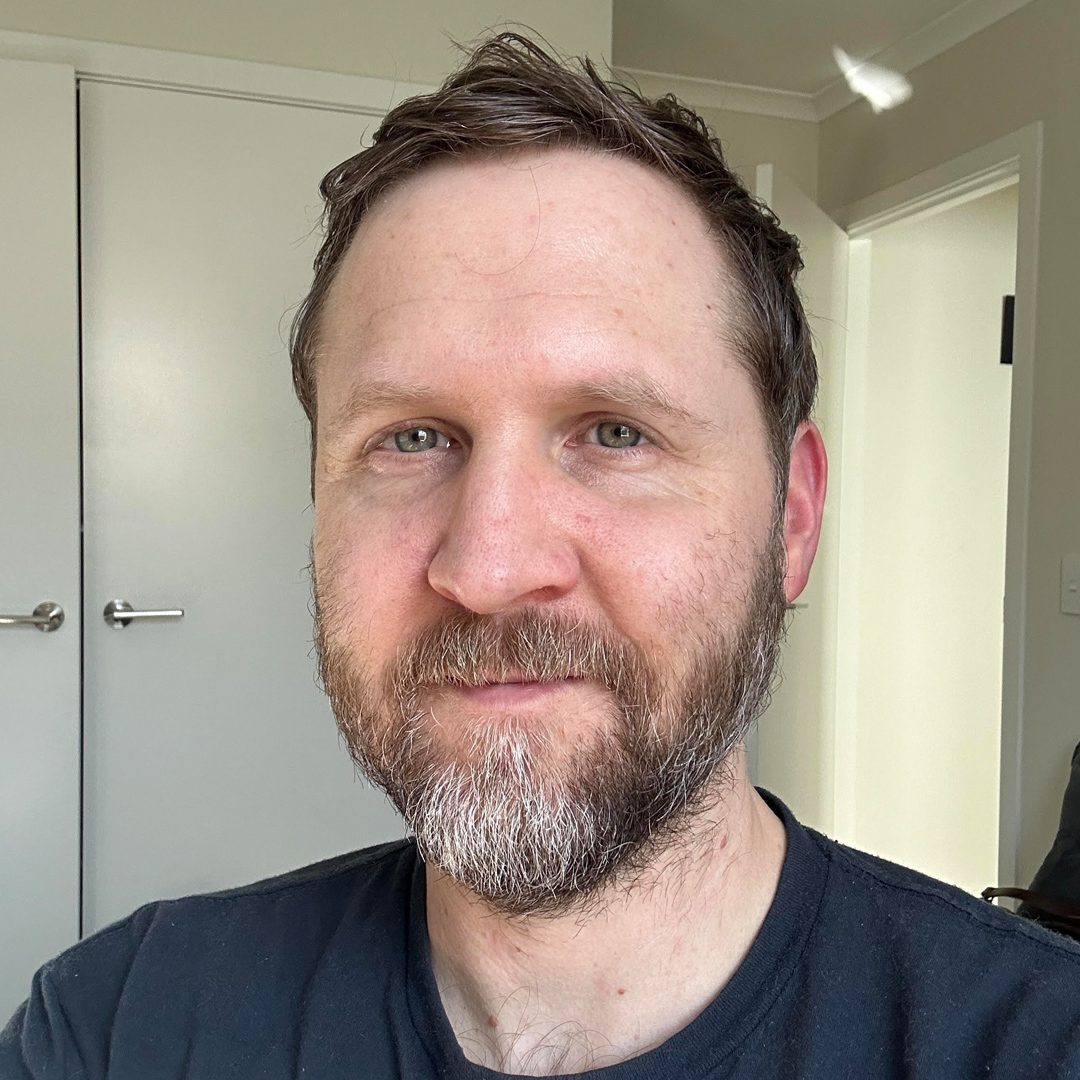 Reagan Morris
New Zealand
Reagan is a creative professional who seamlessly merges the worlds of education and entertainment. With a focus on emotive and narrative design, Reagan brings a unique touch to learning design.

In the realm of entertainment, Reagan serves as the Dungeon Master for New Zealand's longest running D&D livestream, Getting Dicey, known for crafting captivating adventures.

Reagan's heart is dedicated to storytelling, and this passion has led to contributions in over 20 short films, where their talent for creating immersive worlds and engaging characters shines.

Reagan Morris is a modern-day storyteller, using emotive design and narrative skills to transport learners and viewers into imaginative worlds. Whether in education or entertainment, Reagan's commitment to the art of storytelling is undeniable and impactful.

Getting Dicey earned a Special mention at #NZWF22.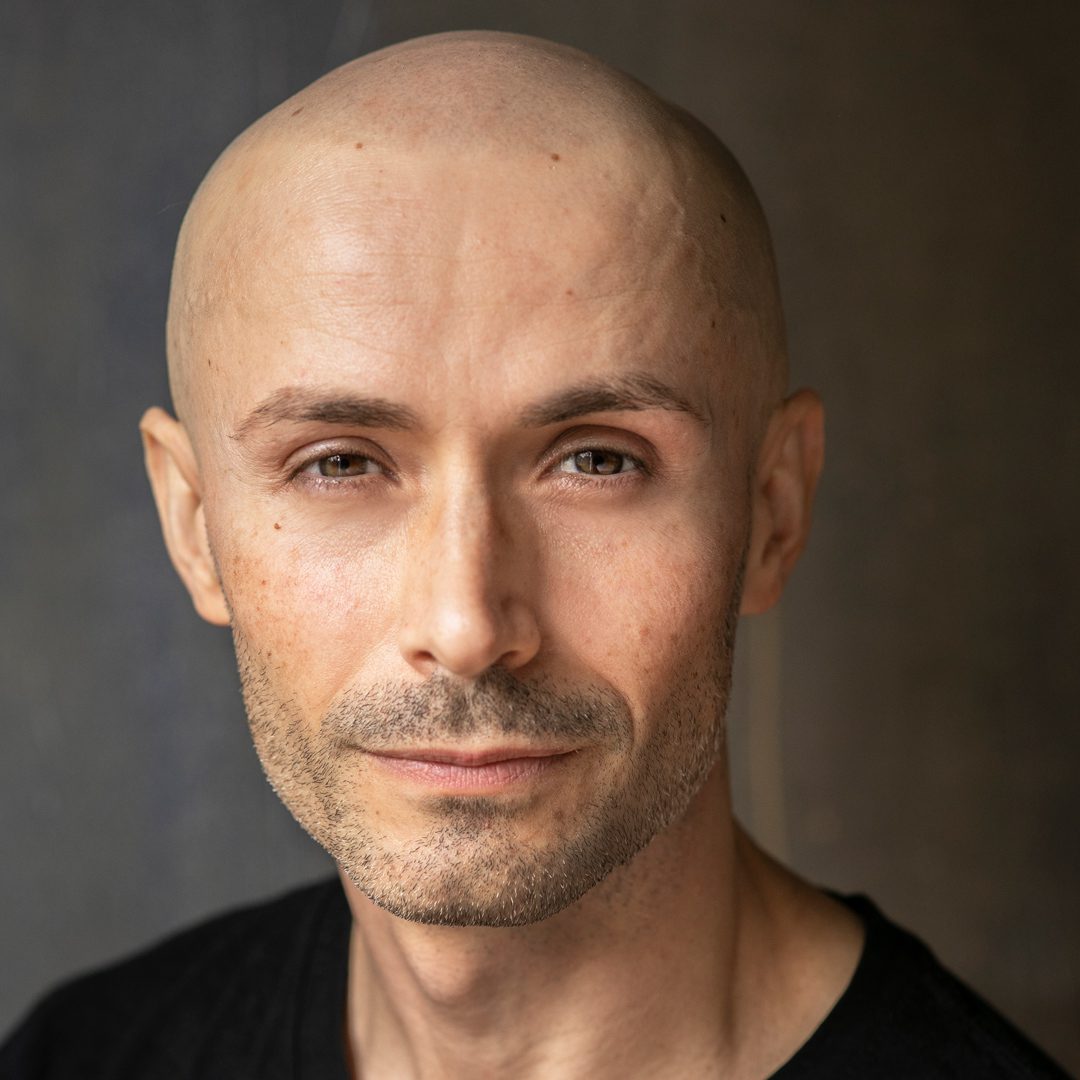 Roberto Nascimento
New Zealand
Roberto was born in Brazil and moved to New Zealand 20 years ago. He worked as an actor and producer in theatre and film – for the past 12 years he focused on being a director and producer of varied content – commercial, documentary and drama.

His award winning LGBTQIA+ webseries Sui Generis has played in more than 30 festivals around the world and won the Best Director Award in 2018, as well as Best Representation of LGBT Communities and Best LGBTQIA+ Series in the US. In 2022 he completed the third and final season of this project, in partnership with Canadian streamer OUTtv.

Other important projects are his comedy web series The Adventures of Suzy Boon, winning a Best Comedy Script Award at the 2019 NZTV awards – as the only independent project of the entire award ceremony – and his short film Boyfriend, winner of awards in NZ and the US – currently in development as a feature film.

He also has a new webseries coming out soon, Sky Tower, based on his experiences when he first moved to Aotearoa.

Roberto has a second feature film script in development, as well as working as a producer and director in NZ and Australia. Representation is a big thing, so one of his main passions is bringing authentic LGBTQIA+ stories to life..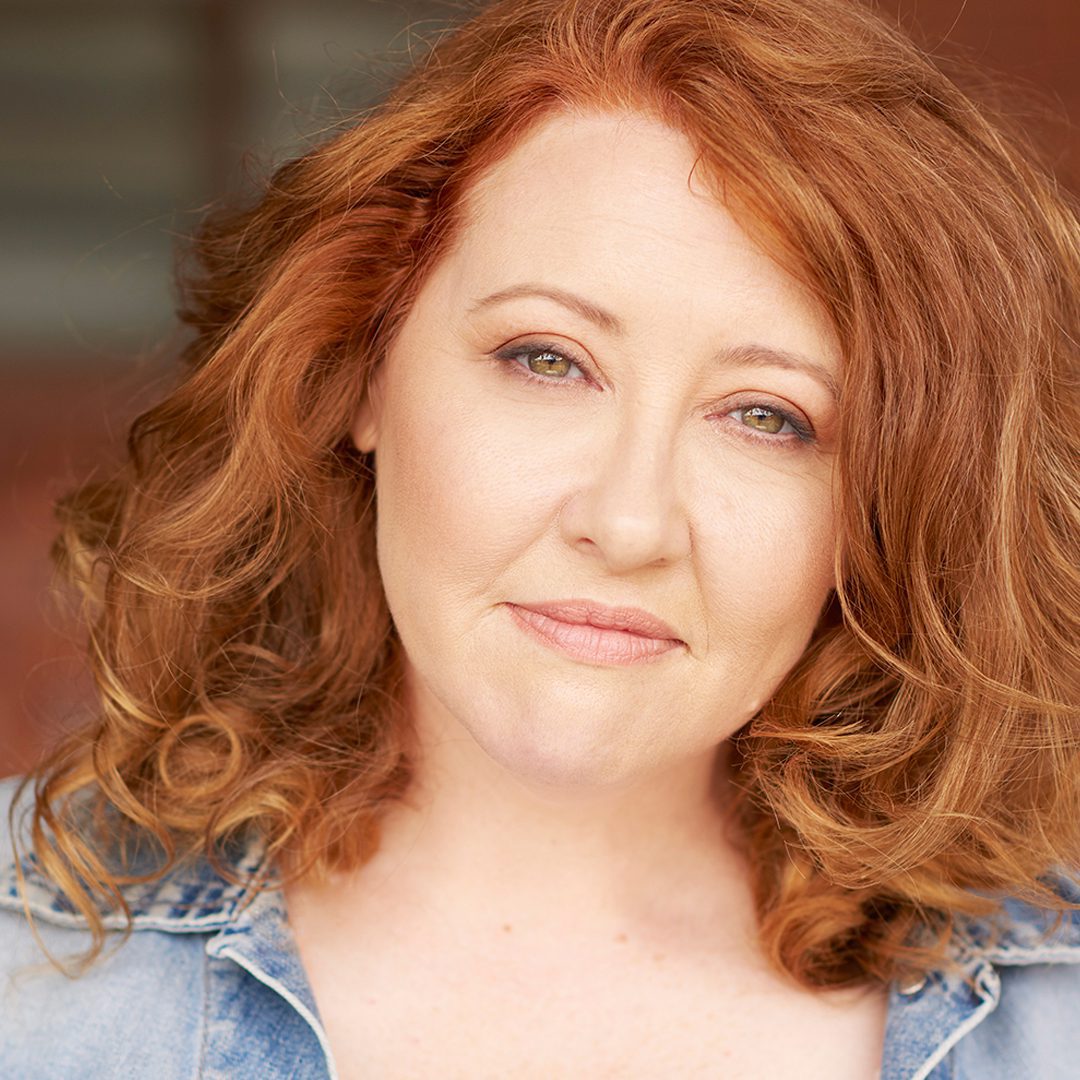 Sally McLean
Australia
Sally McLean is an award-winning actor, director, writer and producer whose acting credits include numerous mainstream Australian, UK and USA film and TV productions and over 30 theatrical productions.

A graduate of The Actors Institute, London (UK), Sally's work behind the camera began with the BBC on documentary strands such as Bookmark and 
One Foot In The Past before forming her production business Incognita Enterprises under the Honorary Patronage of Academy Award® nominee and multiple BAFTA Award winner, Sir Nigel Hawthorne.

She is currently Creator/Director and lead ensemble member of the critically acclaimed, multi award-winning series Shakespeare Republic, which includes the award-winning spin-off short film Speaking Daggers (2017), commissioned for the inaugural Arts Learning Festival, and new limited series Dark Arcadia, supported by the British Shakespeare Association, currently in post-production.

Shakespeare Republic has been included in the official curated collection of notable Australian web series at Australia's National Film & Sound Archive, marked as an "acquisition highlight" in their 2018/19 annual report.

Sally has also been an Advisory Board Member for Melbourne WebFest and the Howard Fine Acting Studio Australia, a Jury Member for the AFI/AACTA Awards (Australian Oscars) and ATOM Awards on several occasions as well as the New Jersey Web Fest.

Seasons of Shakespeare Republic played #NZWF17, achieving two award nominations, and #NZWF21, achieving a Special Mention for Best Actor and wins for Best Ensemble: International Narrative and for Sally as Best Director. Sally's latest series, Walking Shadows, played #NZWF22, receiving award nominations in the Ensemble and Directing categories. The second season is selected at #NZWF23.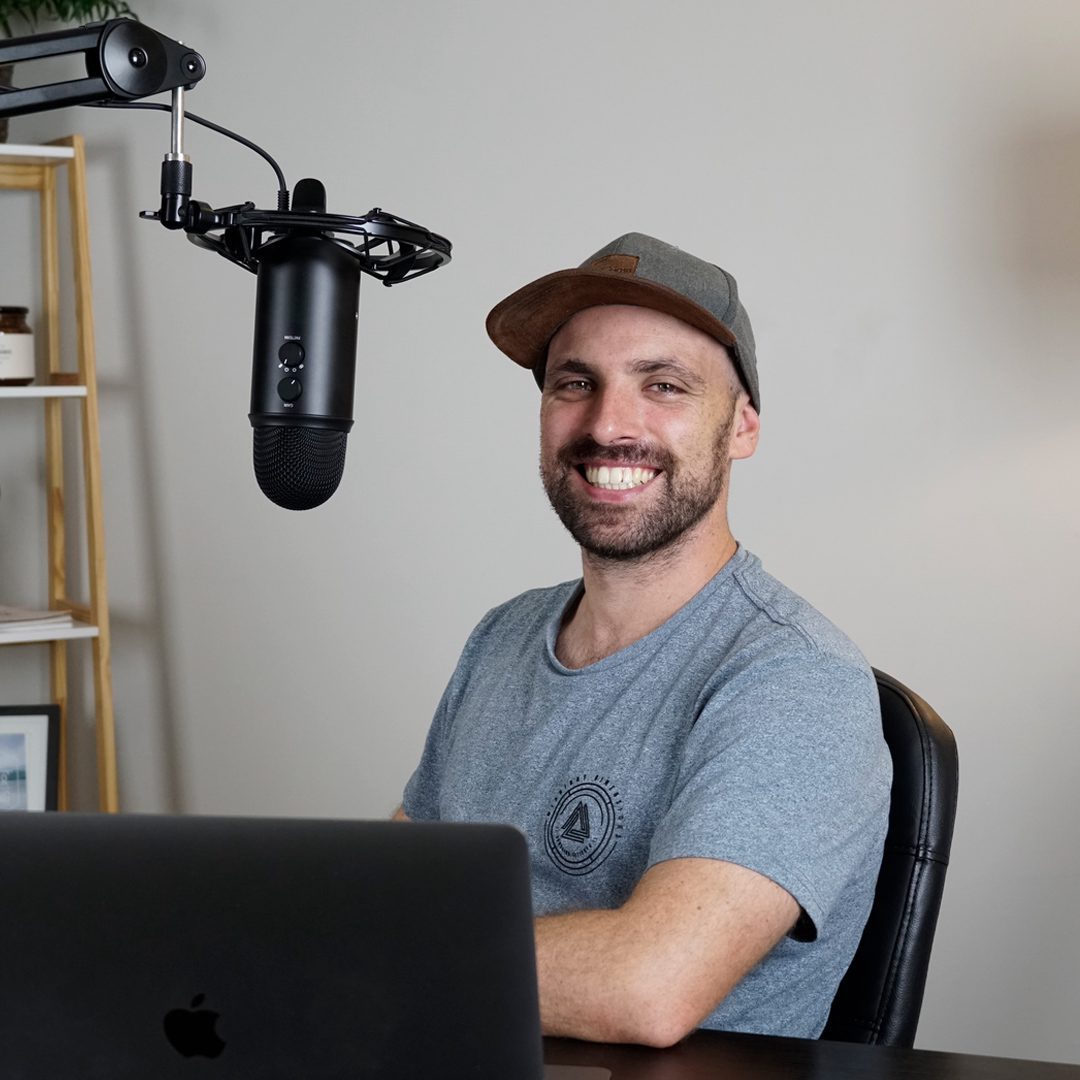 Sam Blacker
USA
Sam is the founder of The Podcast Butler, a boutique podcasting agency that works with a wide variety of podcasts such as She's On The Money, Girls That Invest, So Dramatic, Seize The Yay and more.

With over a decade's experience in commercial radio broadcasting and podcasting production, Sam uses his experience to provide high quality production and service to his clients.

Whether it's providing simple production for a podcast looking to outsource some of the work, or a complete package covering everything from podcast concept development through to publishing and promotion, The Podcast Butler provides it all.

For more, you can find them at www.thepodcastbutler.com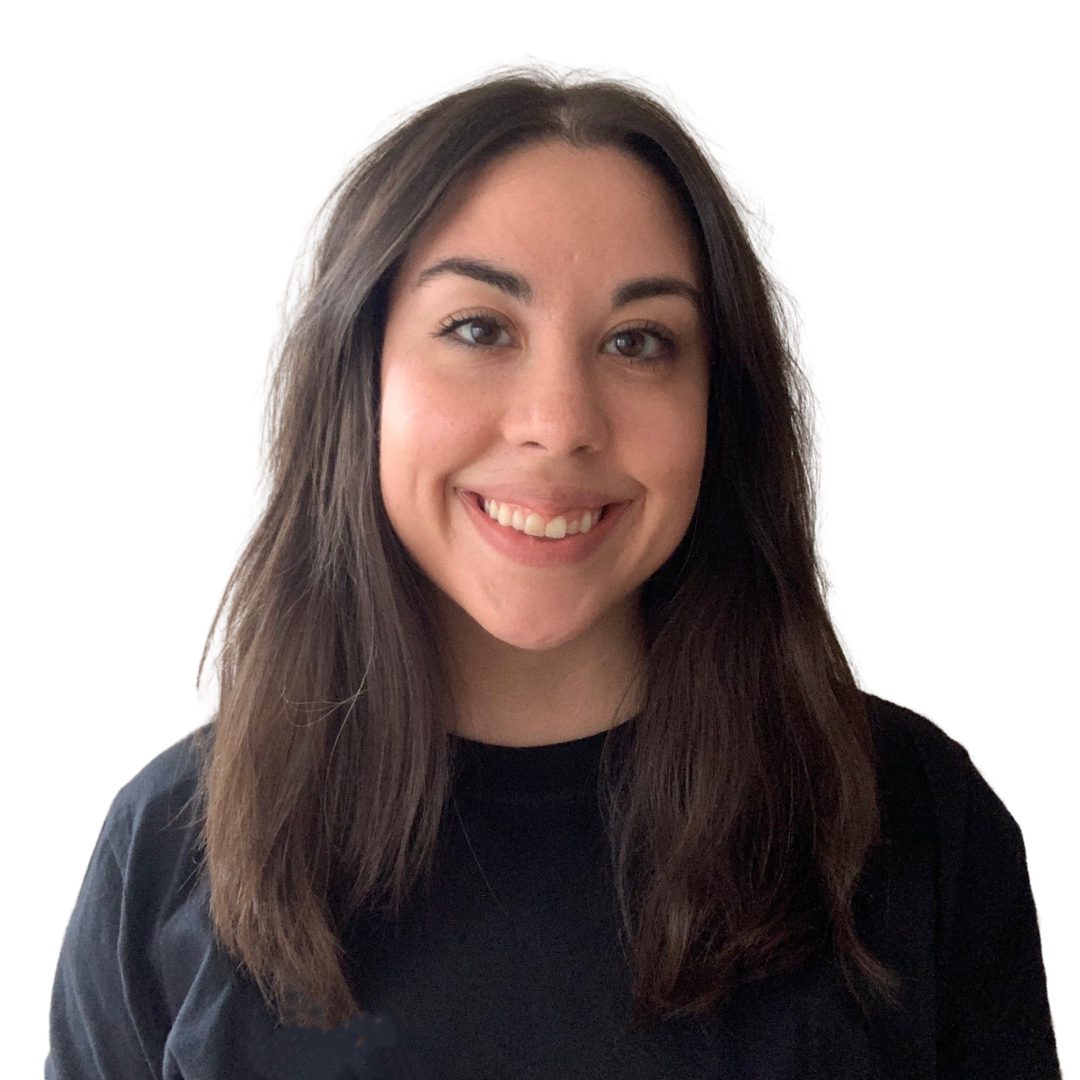 Sarah Brown
Canada
With extensive experience in a variety of fields, including PR, film production, digital marketing, and social media, Sarah brings a wealth of knowledge and expertise to her current role as Senior Accounts Director at Spark Social Agency.

Sarah's previous role was LoCo Motion Picture's in-house social media and marketing manager, who handled all Loco productions' day-to-day social account strategies and marketing.

Sarah implemented a TikTok that went viral resulting in over 21 million views and additional 65,000 followers on CBC's Detention Adventure account.

Sarah also won the 2021 'Excellence in Web Series Promotion' for The Communist's Daughter at the Minnesota Webfest. .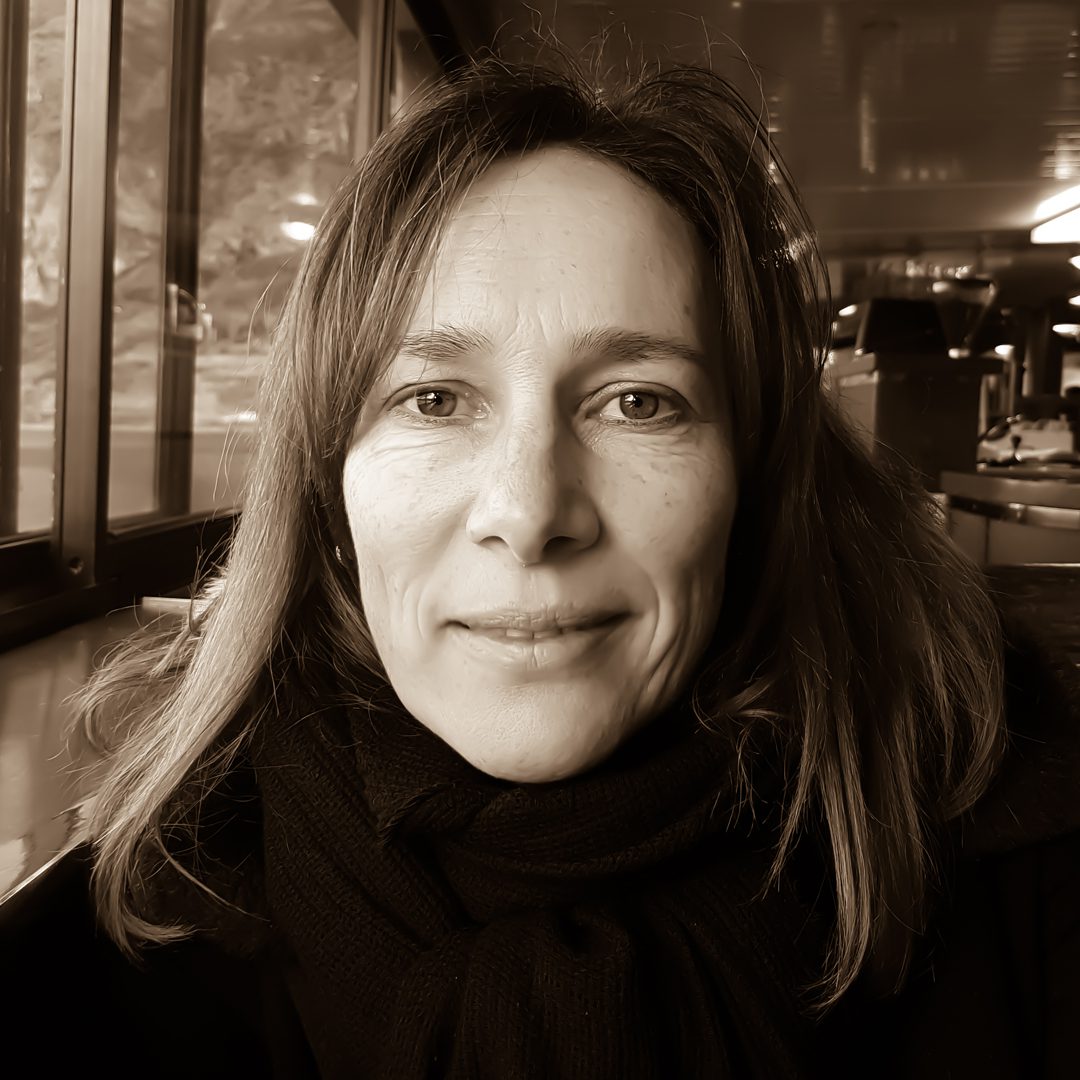 Shannon Spencer
NZ
Shannon, of Ngāti Tūwharetoa and Ngāti Raukawa ki te Tonga iwi, joined Kura Productions 4
years ago and has been steadfast in the production team ever since.

After an inspirational high school film study of Apocalypse Now, she followed her passion for
film and tv which led from study to production mahi in Wellington, a number of years editing commercials in London then a return to NZ where she assisted in camera rentals.

Shannon then landed at Kura Productions, a company in line with her belief in nurturing and producing Māori stories.

Kura Productions are past award winners for Ahikāroa #NZWF21 and #NZWF22. They have
produced 2 seasons of Te Pāmu Kūmara, the first is a nominee at 2023 Toronto WebFest.

Both shows are selected at #NZWF23.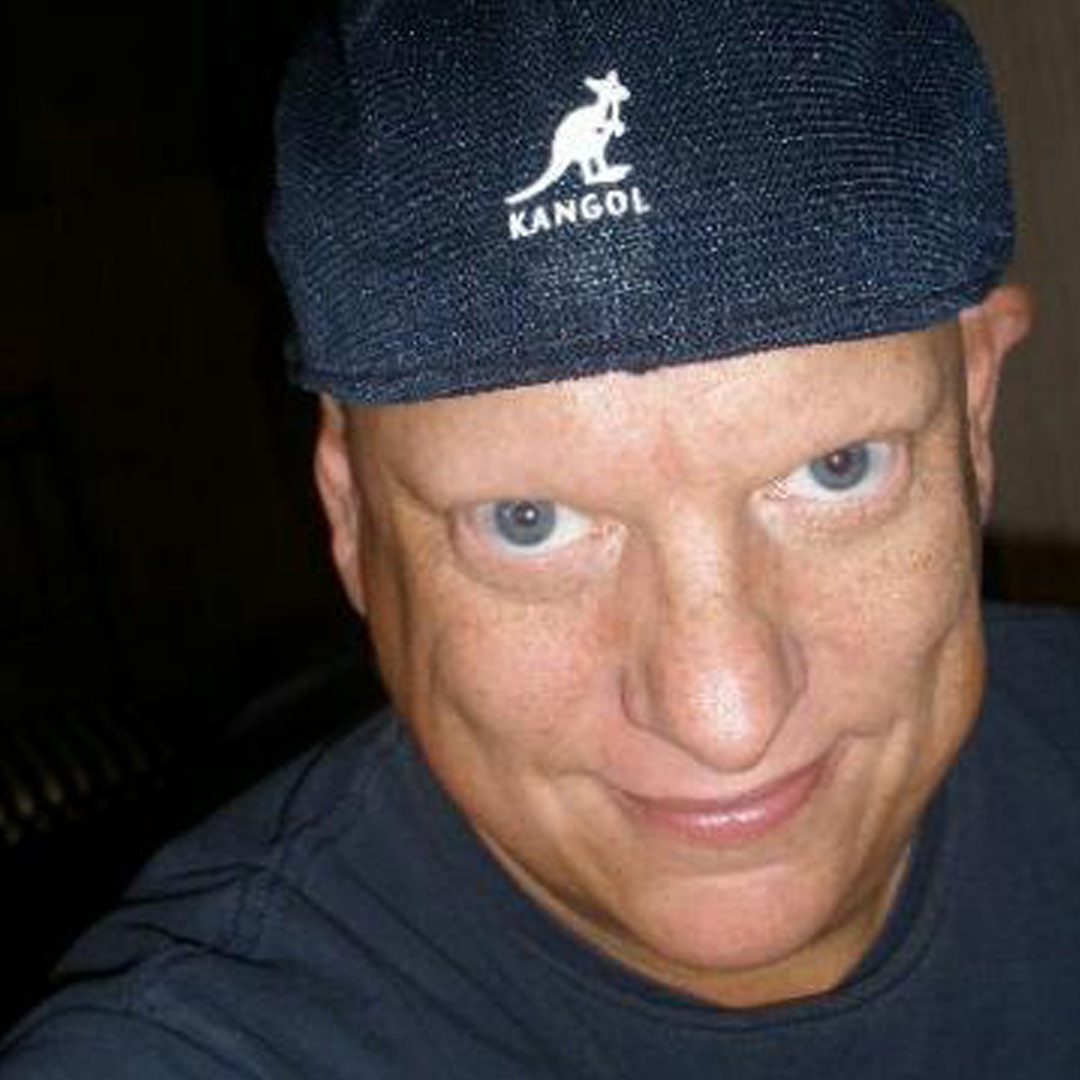 Steve Becker
USA
Steve Becker is a writer, director & producer focused on dark comedies about redemption and fish out of water tales. He has worked on projects all over the world after starting out in finance & production at CBS Sports, both in studio and game sites.

He studied comedy at NYU, UCB & PIT and likes to field test his material in front of live audiences. His 1st feature film, Manhattan Minutiae, is a rock & roll romantic comedy streaming on Amazon. Steve just shot a 1 hr TV pilot based on the movie.

In addition, his 2 web series – the Brazilian comedy Brazzy Jazzy & the rocking musical, Lower East Asides, are winning festivals around the world.

Having lived in LA for 3 years & Brazil for 6 years, Steve and his Brazilian wife reside in NYC but flee to Rio to escape the worst of winter's fury.

Brazzy Jazzy won Best Pilot at #NZWF20. Lower East Asides earned a Special Mention at #NZWF21, and season 2 of the show won a Best Cinematography award at #NZWF22.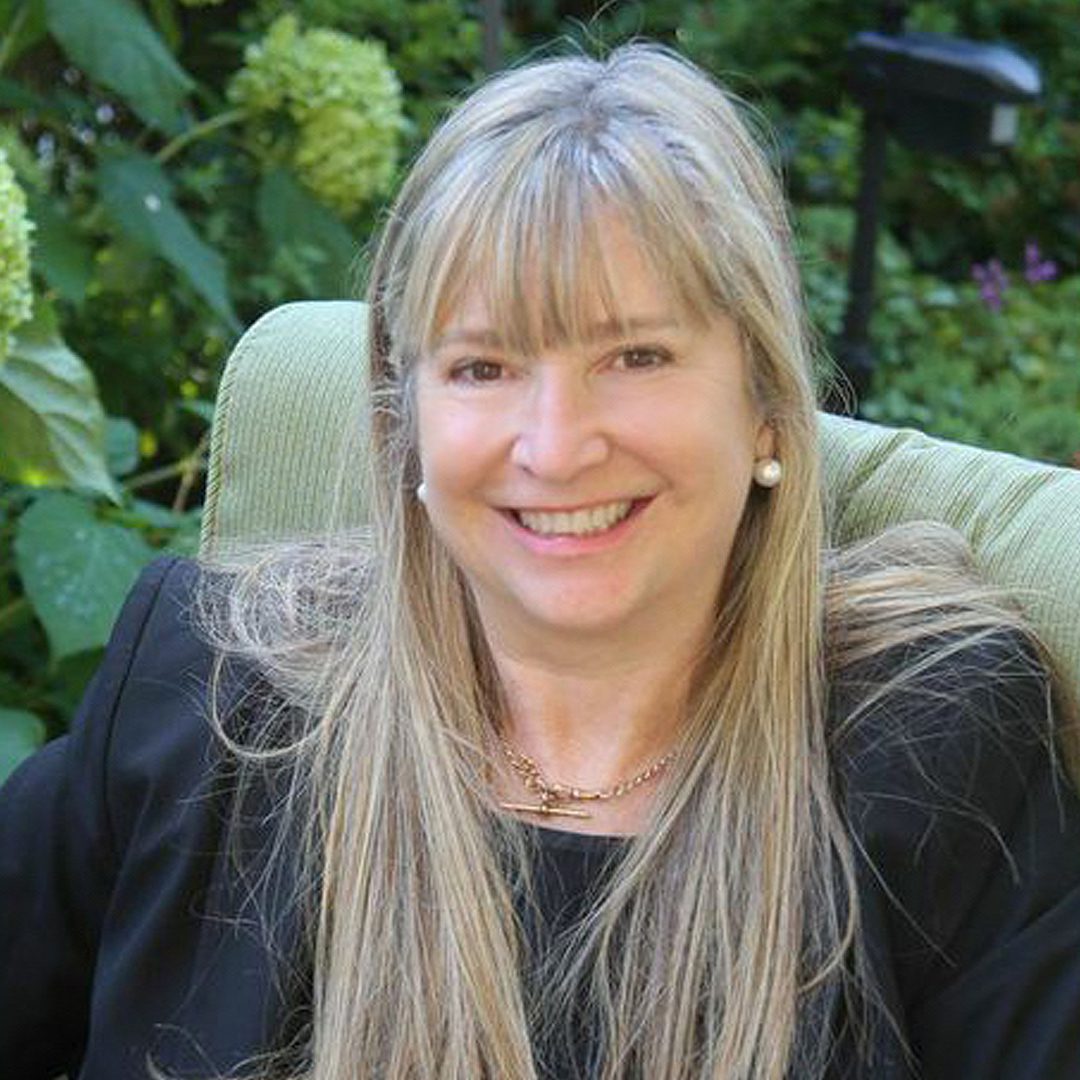 Susan Nation
Canada
Award-winning global storyteller and digital pioneer Susan Nation is the founder and president of Hop To It Productions Inc. She has over 20 years of experience in content creation, production and marketing. Projects include Hip Hop in the T-Dot, a half-hour TV series and digital shorts, 2 seasons of Pop It! Kids TV dance series, documentary Suck It Up Princess, convergent project Talent Hounds, about dogs (6 x half-hour documentary TV Series plus 400+ videos), the Penny P Pug preschool app, the Backseat Barkers comedy series, Unleashing Hope PSA/Documentary, and the Kids' Pet Club digital content and live events.

In 2022 Susan produced popular queer slasher comedy web series Sloppy Jones (OUTtv, Ontario Creates, CMF) and is working on Season 2. She is also currently developing a tween choir comedy series Northern Nightingales with Isabel Kanaan, Emma Campbell, Carrie Cutforth, Kara Harun and Cheryl Meyer, a pre-school animated series Petronie in French and English, a scripted one-hour comedy series Le Balcon as a Canada-France co-production, a trilogy of RomComs and several wildlife documentaries.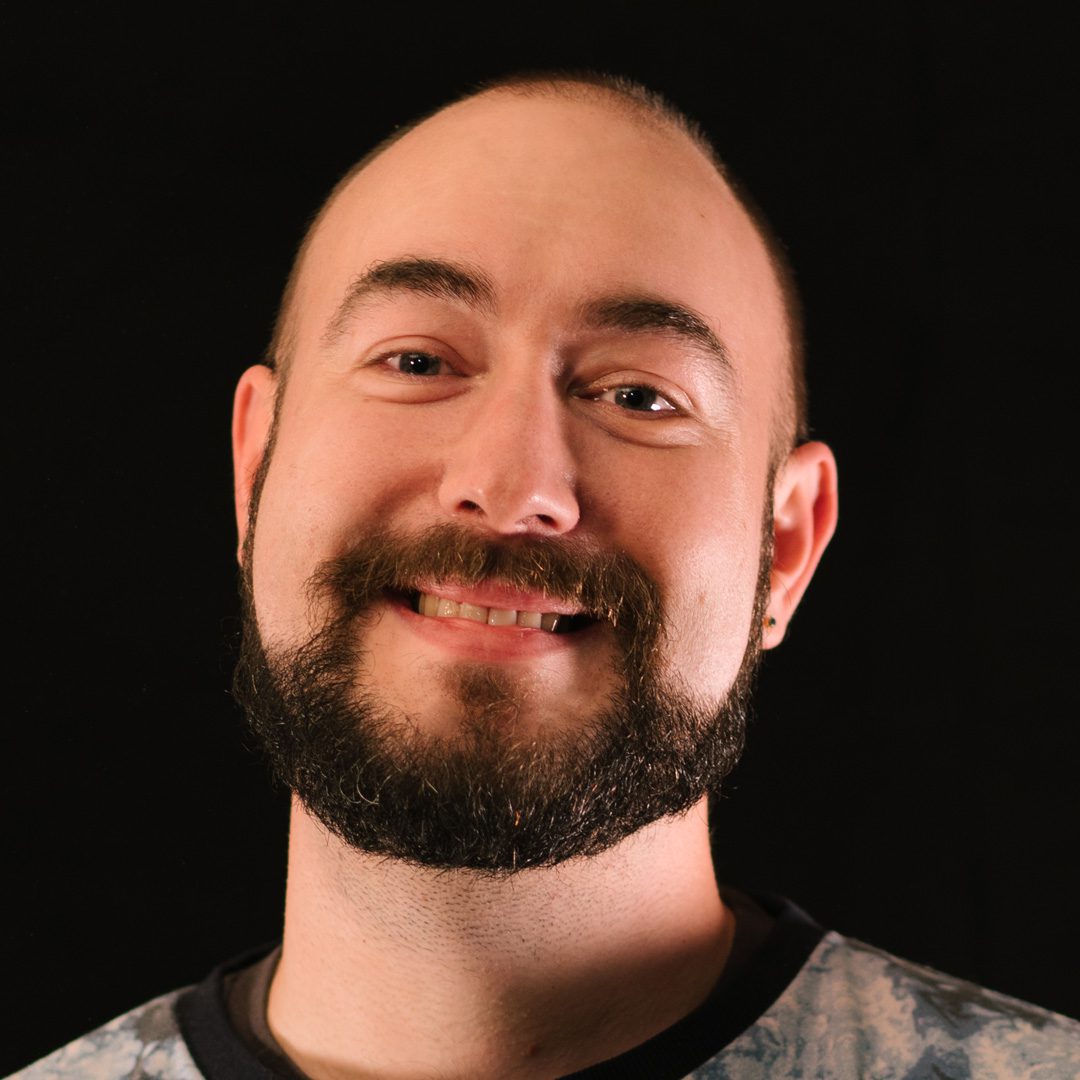 Thomas Coppell
NZ
Thomas (they/them) is a film and TV producer & storyteller passionate about empowering & amplifying the voices of under-represented humans, in and behind screen work. They have over a decade's experience producing factual & scripted content for screens of all shapes and sizes, substantially for young people and the young at heart, and the rainbow community.
Their producing credits include two NZIFF NZ's Best Short finalists, most recently teen drama Gate Crash (MIFF, 2023).

Thomas has also produced four NZOA funded series; factual comedy ConspiraSeries (2022) for RNZ, and scripted series Happy Playland (2017), Tragicomic (2018) and Little Apocalypse (2023), which Thomas also co-wrote and co-created.

Little Apocalypse was made for TVNZ+ and TVNZ2 and is New Zealand's first children's drama by, for and about rainbow young people. Alongside their producing mahi Thomas is also a executive board member of SPADA, a founding trustee of Proud Voices on Screen, and the Wellington Regional Manager for the 48Hours Film Competition.

Happy Playland andTragicomic were NZ Web Fest award nominees, and ConspiraSeries is a 2023 selection.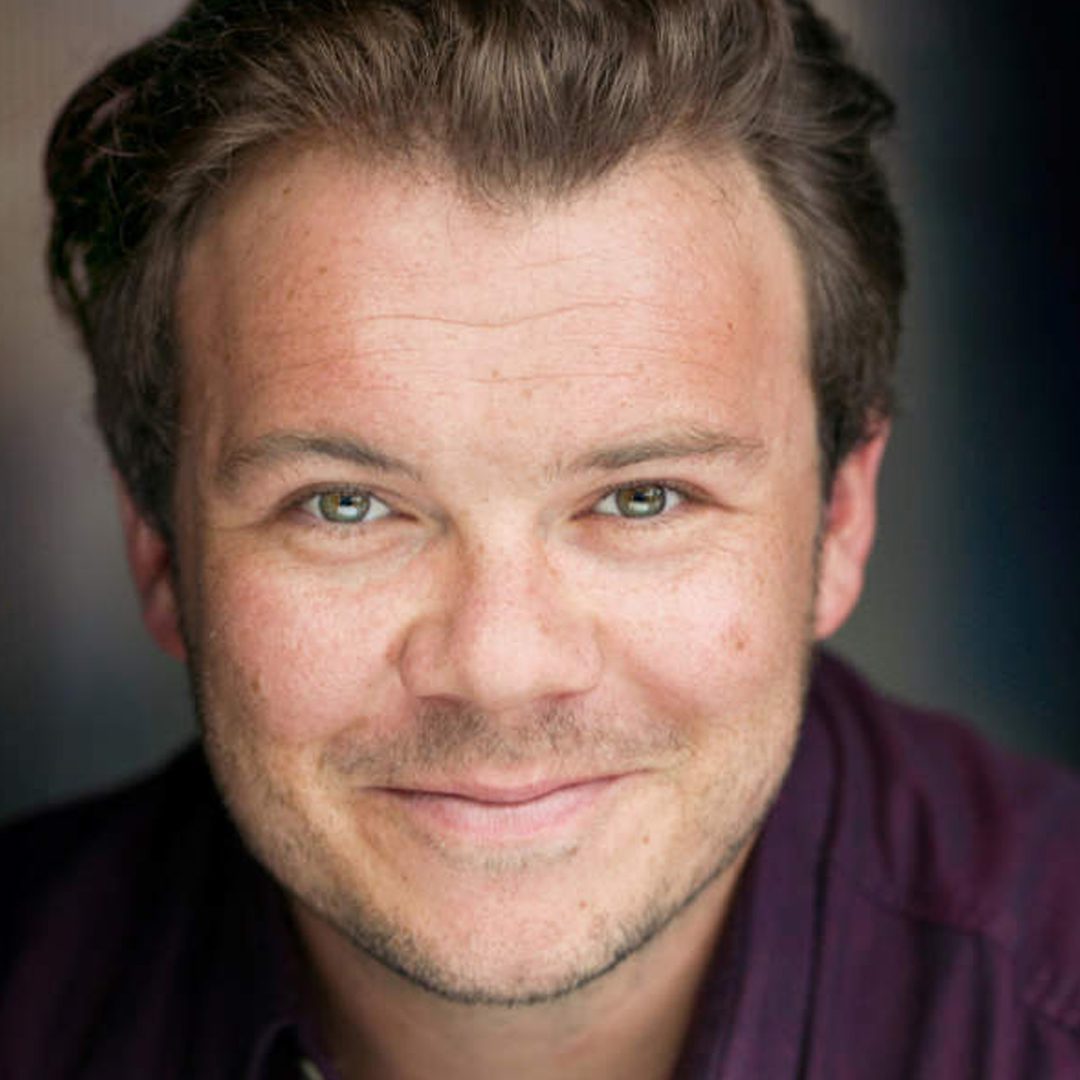 Travis Graham
NZ
Travis is an actor, writer, director and one quarter of the Tiny Earl Production team. In 2018 he co-wrote and directed their first web series pilot Constance which was a finalist in the TVNZ New Blood competition.

Constance was also an official selection in the NZ Pilot Category at NZ Web Fest 2019.

The team's next offering – web series Joint Venture, which Travis co-wrote and directed – was selected for NZ Web Fest, the Sydney Lift-Off Film Festival 2021 and the Manchester Lift-Off Film Festival 2022.

Joint Venture earned Travis a nomination for Best Writer at #NZWF21. The show also took a Special Mention for Best Ensemble.
Will McKee
New Zealand

Will has been directing and making educational/factual films for the last 15 years, tending to specialise on documentary genres in social history. Currently working for Toitu Otago Settlers Museum as an Exhibition Developer, he sees film as a crucial form of interpretation that can help a range of audiences relate to and understand their surrounding environments.

Most recently Will has been working on Journey to New Edinburgh, a series following the fortunes of southern New Zealand's Scottish migrants in the 19th Century.

Will has a strong connection with the NZ Web Fest, and received a Special Mention in the 2021 Festival for Best Director: NZ Factual for his series Furthest Frontier: Stories from Tamatea/Dusky Sound.

He was also a Jury member for the 2022 NZ Web Fest.
.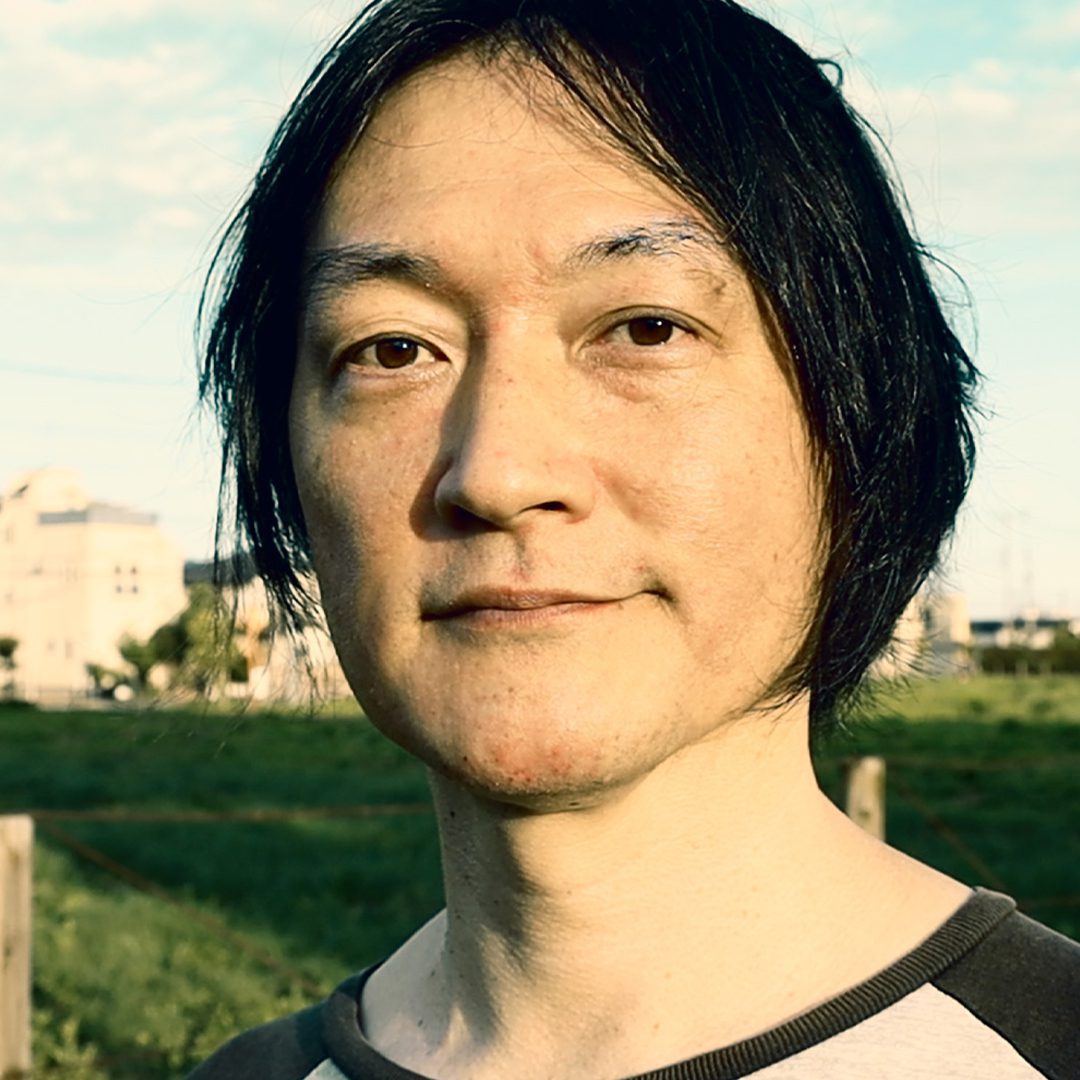 Yoh Komaya
Japan

Yoh is a director, writer, and producer, best known for his award-winning Japanese web series Like in Movies.

After graduating San Francisco State University, he started his career as a commercial film director at the production company in Tokyo.

While building his career by making TV commercials, web movies and TV shows, he continued making independent short films, and finally a feature film, Ticket, that has won best director award at Chelsea Film Festival.

Always into comedies, Yoh wanted to make comedy series. In early 2020, he made a pilot episode of Like in Movies, and the series hasn't stopped since, being selected and awarded at international festivals including Slamdance, deadCenter, CINEQUEST, and over a dozen web fests.

Seasons 1 & 2 of Like in Movies received a Special mention at #NZWF21 and #NZWF22 for Best Writer: Narrative category.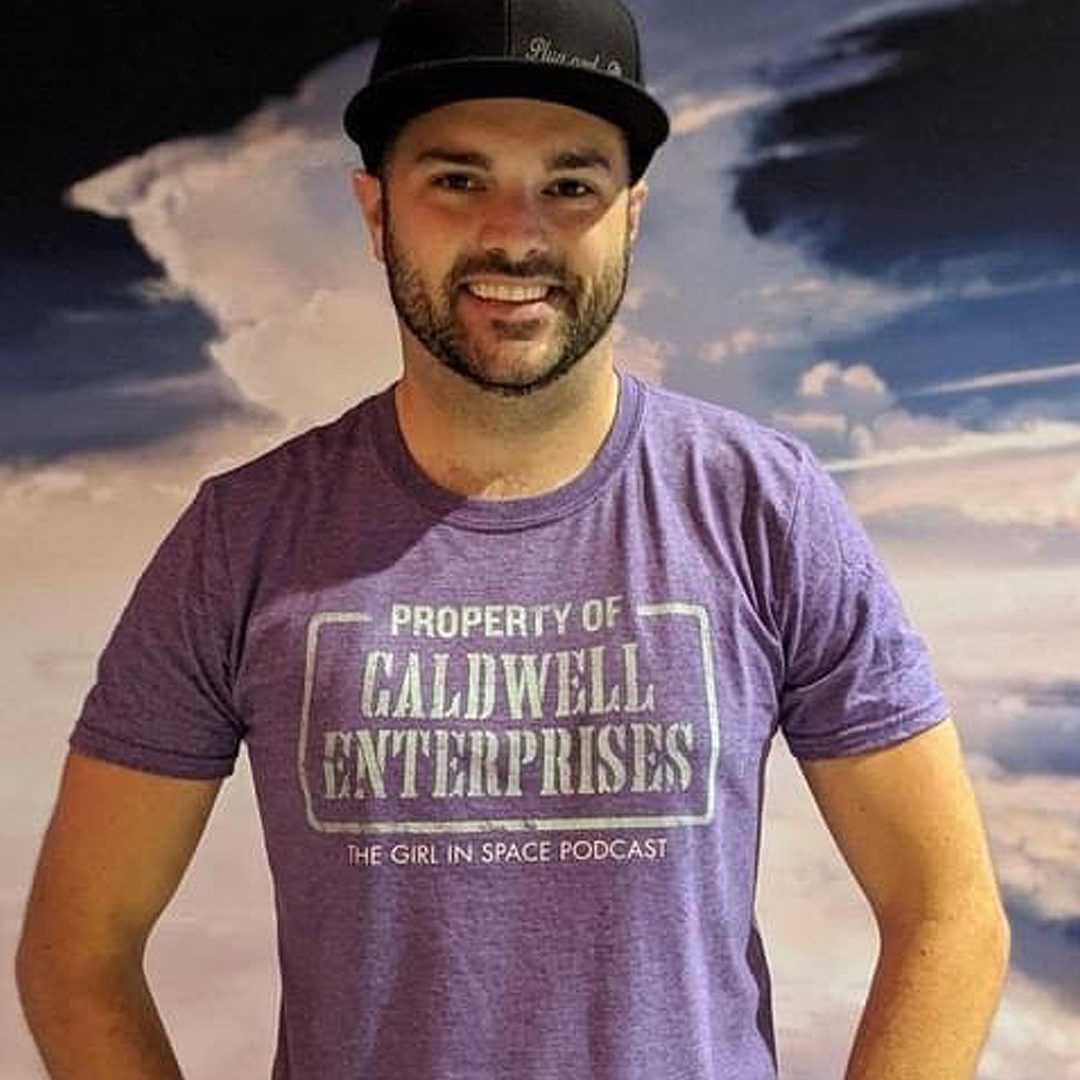 Zach Auld
USA

Zach aka CastJunkie has been a podcast enthusiast since 2013 when he first founded his first of six podcasts.

He quickly fell in love with independent podcast productions of all kinds and created the CastJunkie Discord community which quickly grew to over 4,000 members which is now called Podcast Nexus.